What's New At Vivid Sydney 2023
17 May 2023
2023 marks Vivid Sydney's biggest year yet, with innovation found across this year's program of Light, Music, Ideas and, for the first time, Food.
From 26 May – 17 June, we're transforming our city guided by this year's 'Naturally' theme, looking towards and paying tribute to nature's beauty, strength and resilience. Explore our longest Vivid Light Walk yet. Tune into live music that tells our story and unites us. Be inspired by talks, panels and workshops from leading creatives and thinkers that challenge the 'natural' way of things. And ignite your palate with one-of-a-kind dining experiences.
Be sure to check out the full program and create your own Vivid Sydney adventure, but here's what's new in 2023.
Vivid Food
As the culinary capital of Australia, Sydney has world-class hatted chefs, restaurants, producers and venues - Vivid Food is all about celebrating everything that makes our food scene so special. For its inaugural iteration, we've curated a culinary masterclass of events. Find a few highlights below, but be sure to explore the full Vivid Food program – there's something for every appetite.
Ready to feel the heat? Vivid Fire Kitchen brings together Sydney's hottest dining concepts with local and internationally acclaimed pitmasters, a collection of the finest NSW producers, plus curated drinks and fire-inspired cocktails for three weeks of flame-fuelled festivities.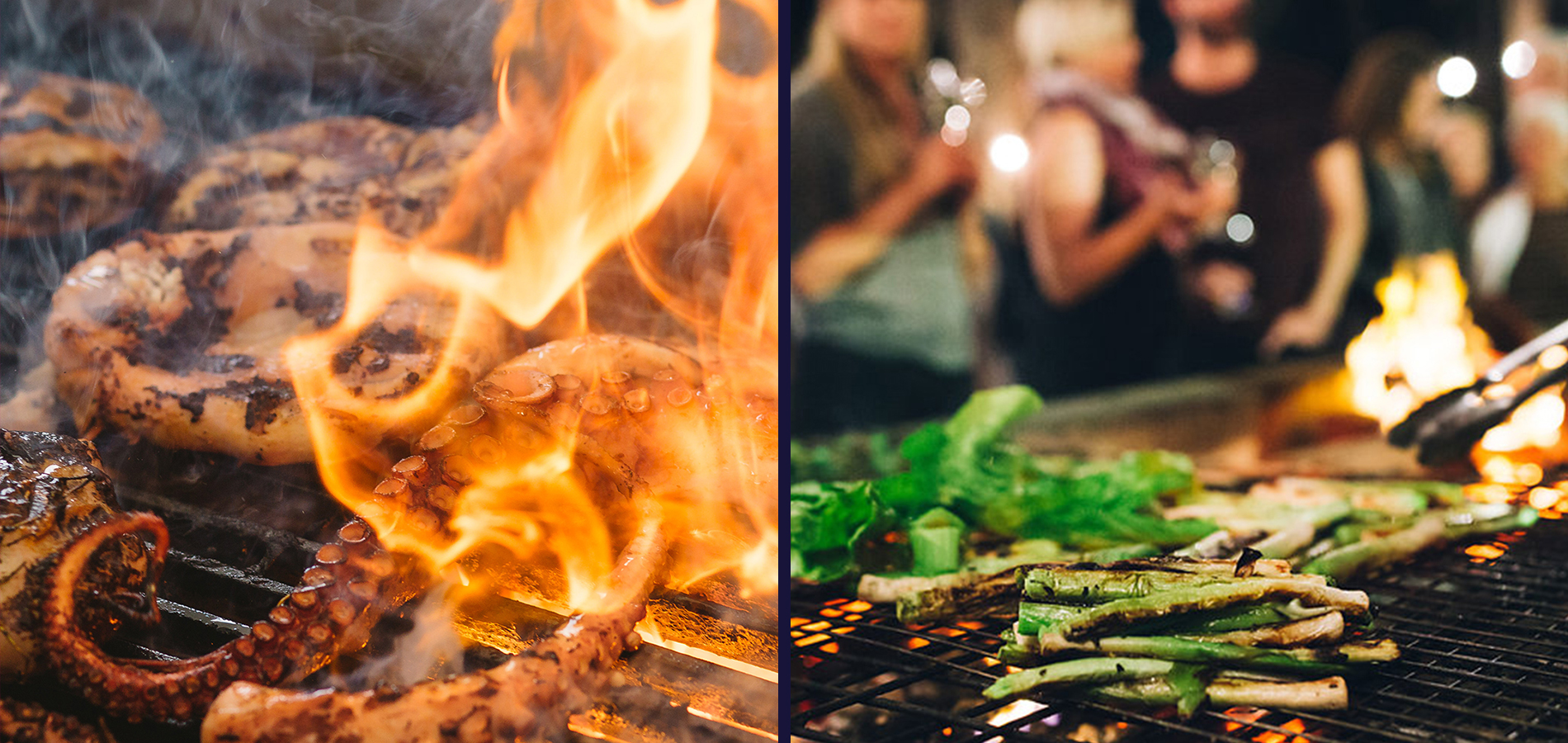 The Vivid Residence is an unmissable dining experience. Three Michelin-starred and 2017 winner of the World's 50 Best Restaurant Awards, Eleven Madison Park, takes over one of the city's most iconic venues, the two-hatted Aria Sydney, for an unparalleled series of dinners and lunches. Head chef and owner Daniel Humm is bringing his team over to develop a bespoke menu, with help from Matt Moran and the Aria team, that imbues Daniel's visionary plant-based approach to fine dining with the diverse flavours, processes and ingredients that capture the essence of New South Wales.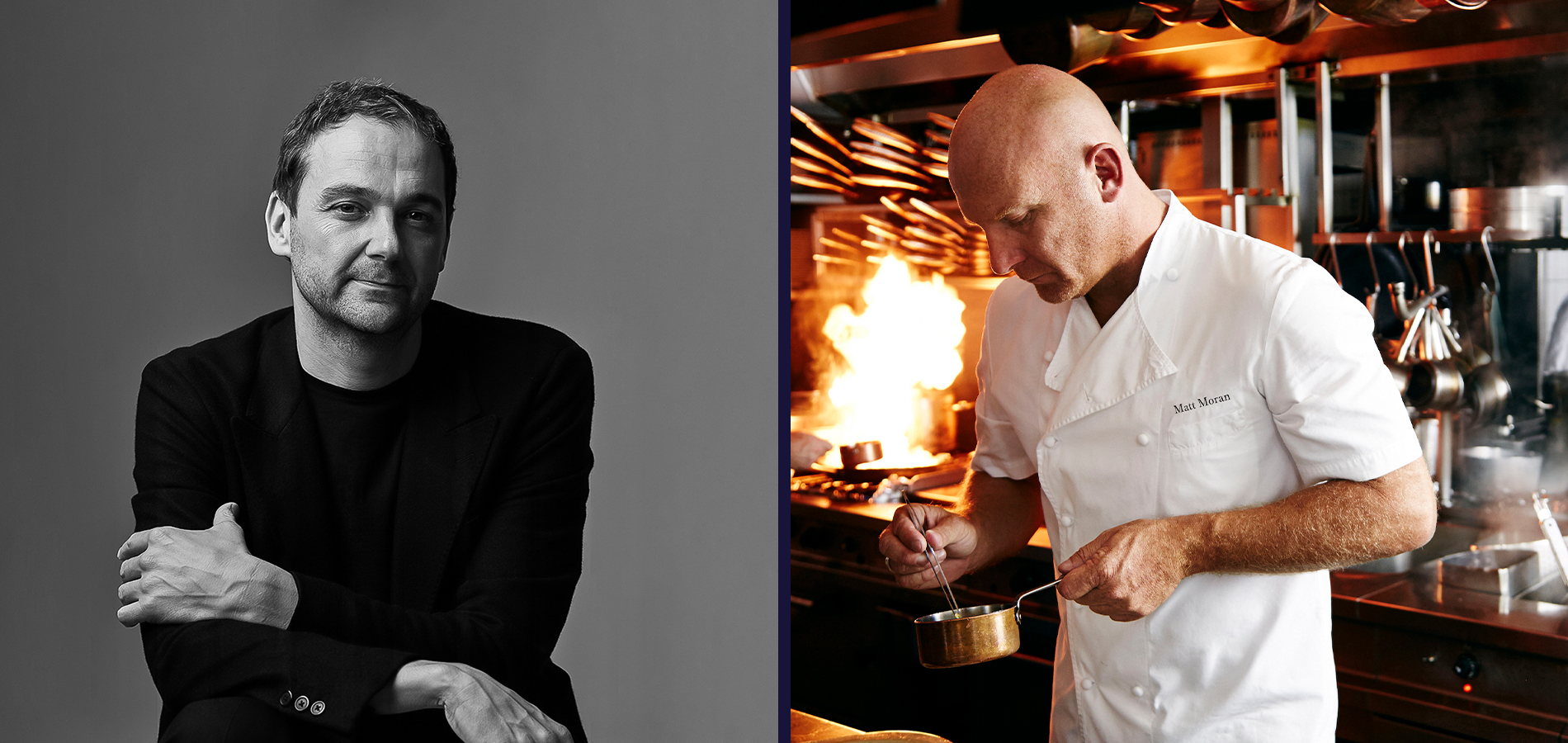 For a new culinary experience, Vivid Chef Series pairs cutting-edge global chefs with iconic Sydney restaurants and chefs for a series of unique collaborative dinners that celebrate the incredible diversity and quality of New South Wales ingredients, and the talent of local producers. The Series includes Fred's x Jackson Boxer, Yellow x Rishi Naleendra, Kiln x Jeremy Fox, Nel x Prateek Sadhu and Bar Morris x Mmabatho Molefe.
Carriageworks presents The Warakirri Dining Experience, an intimate evening of First Nations food coupled with after-hours exhibition access. This culinary event showcases 60,000 years of culture through a guided dining experience, entertainment, music and storytelling, with renowned chef and founder of Indigiearth, Sharon Winsor, creating a 5-course menu that celebrates First Nations ingredients sourced on Gadigal Land.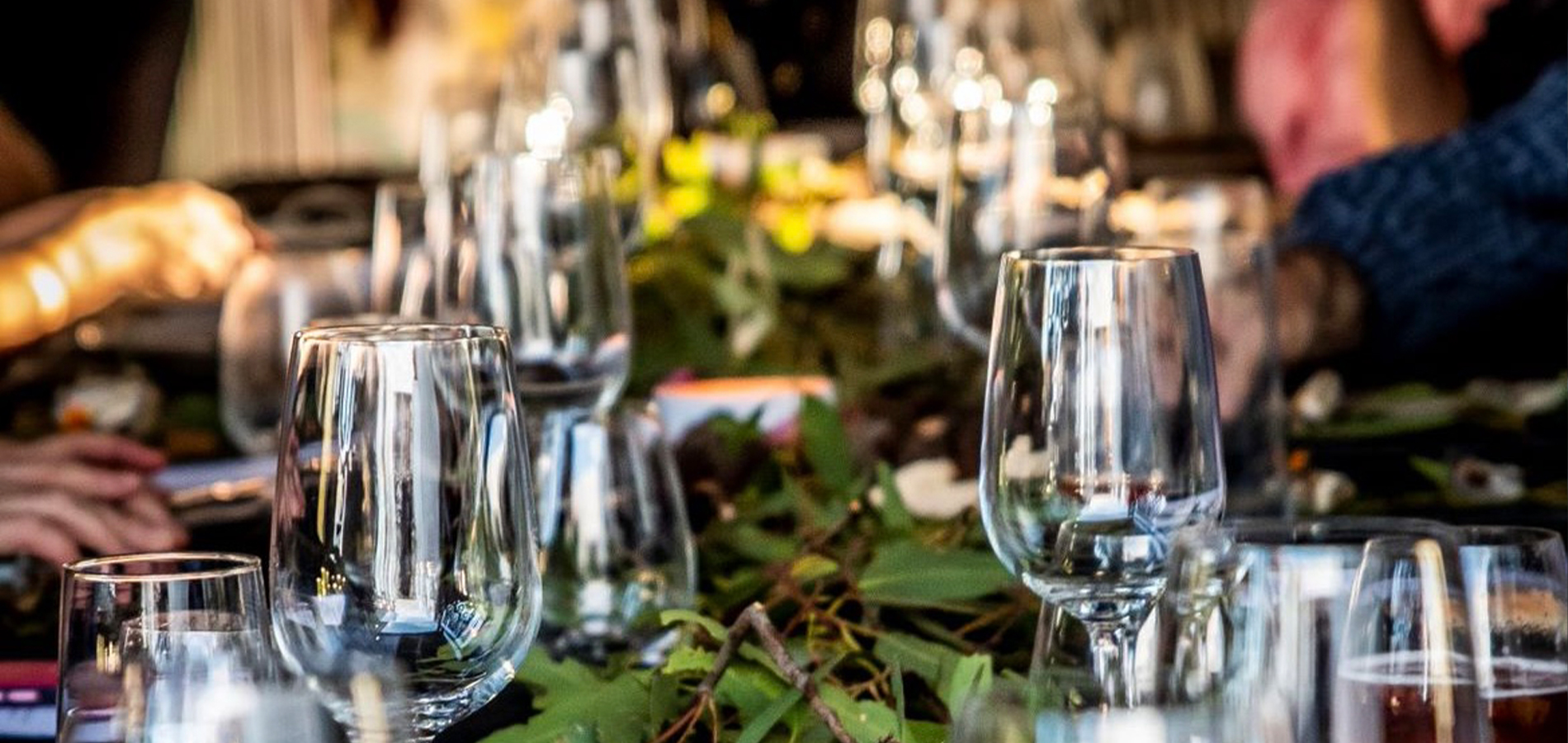 And it wouldn't be Vivid Food without the Vivid Sydney Dinner. Returning to the ivy Ballroom with a whole new look, feel and menu after a sell-out 2022 debut, the dinner fuses light, music, ideas and cuisine into a very special feast for the senses. Leading the culinary experience will be renowned Merivale Executive Chef Ben Greeno and powerhouse chef and author Danielle Alvarez.
Themed around the concept of 'rewilding', the Ballroom transforms into nature's playhouse. Eddie Perfect is on hand as your host, with performances from alt-pop singer Montaigne, African fusion artist Julian Belbachir, and beloved vocal powerhouse Christine Anu, plus Australia's 'First Lady of House' Kate Monroe on the decks to keep things vibey.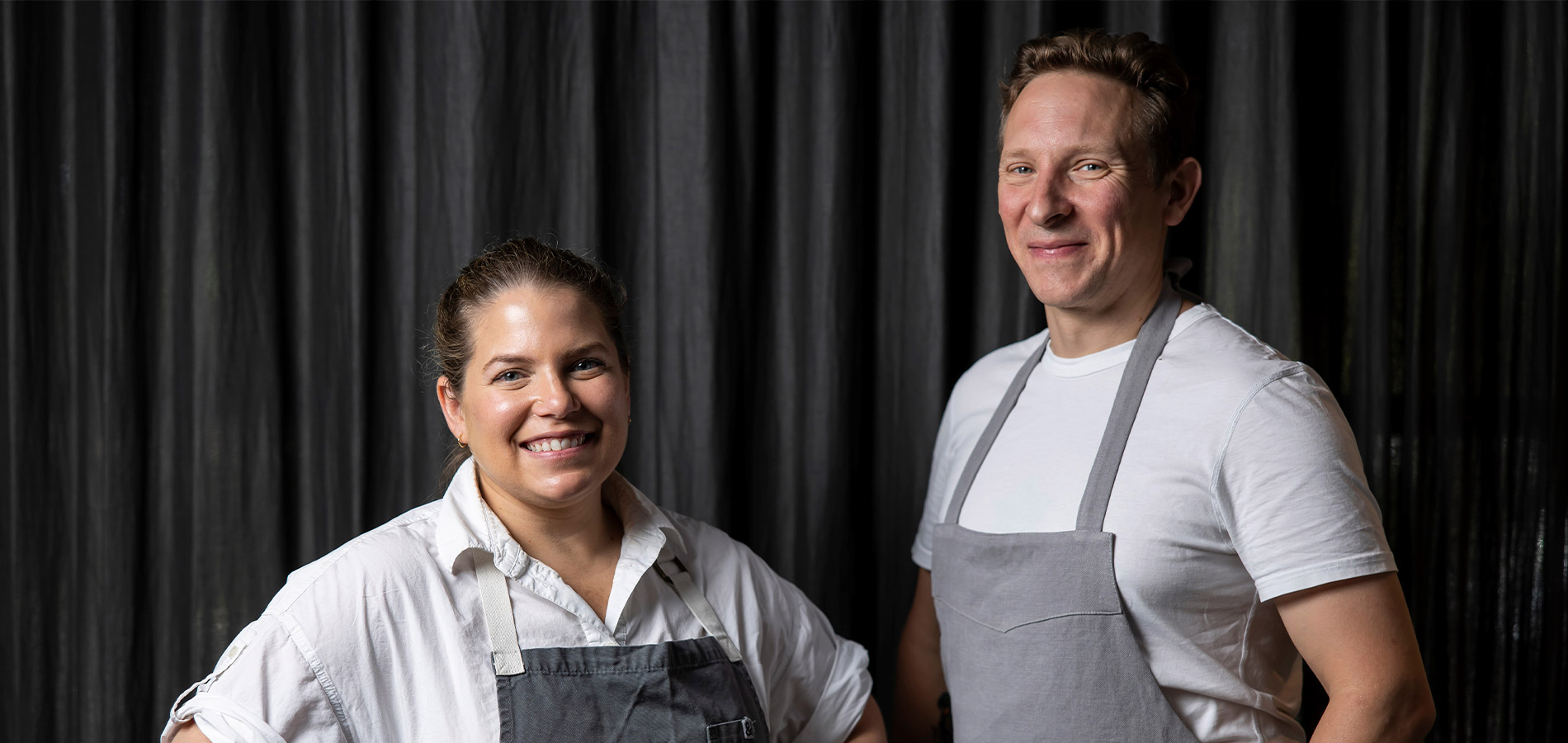 NOCTURNE
Wander away from the Vivid Light Walk on an immersive audio journey through the hidden streets and laneways of The Rocks. NOCTURNE lets your ears lead the way, transforming familiar locales into a poetic landscape as you journey towards the night sky for a special star-gazing session. A completely unique, contemplative and dream-like experience, it's sure to be the word-of-mouth hit of the festival.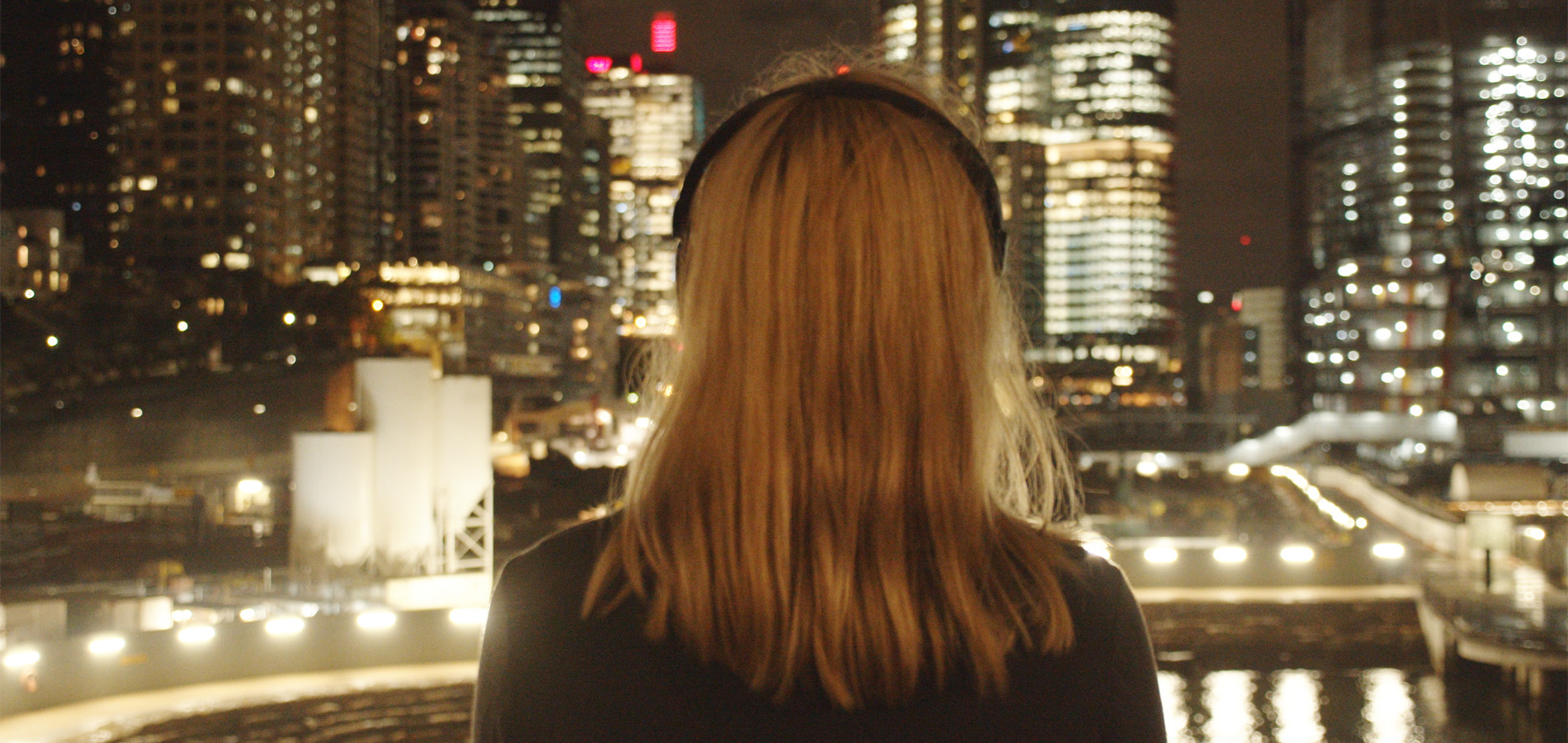 Mike White & Jennifer Coolidge in Conversation
Join creator, writer and director of The White Lotus, Mike White, in conversation with star of the series Jennifer Coolidge. In a Vivid Sydney exclusive, these two long-term friends will do a deep dive into the power of storytelling, satire and friendship, featuring insightful and hilarious anecdotes from decades working in Hollywood. Moderated by Benjamin Law.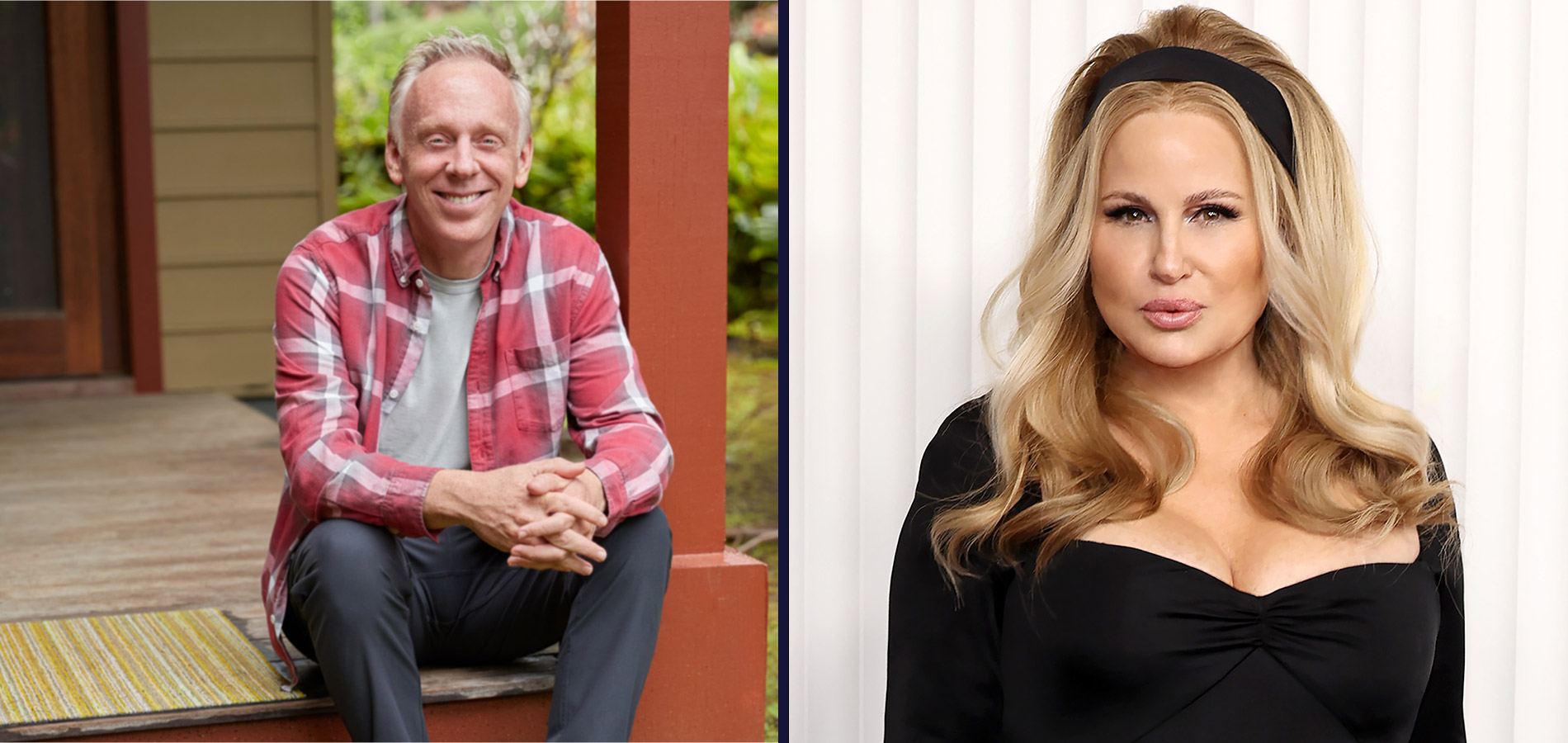 Jeanette Winterson | LIFE AND MARS: The Future of Human
Beloved for her queer coming-of-age debut novel Oranges Are Not the Only Fruits as well as landmark feminist works like The Passion and Sexing The Cherry, Jeanette Winterson has never shied away from ruffling feathers.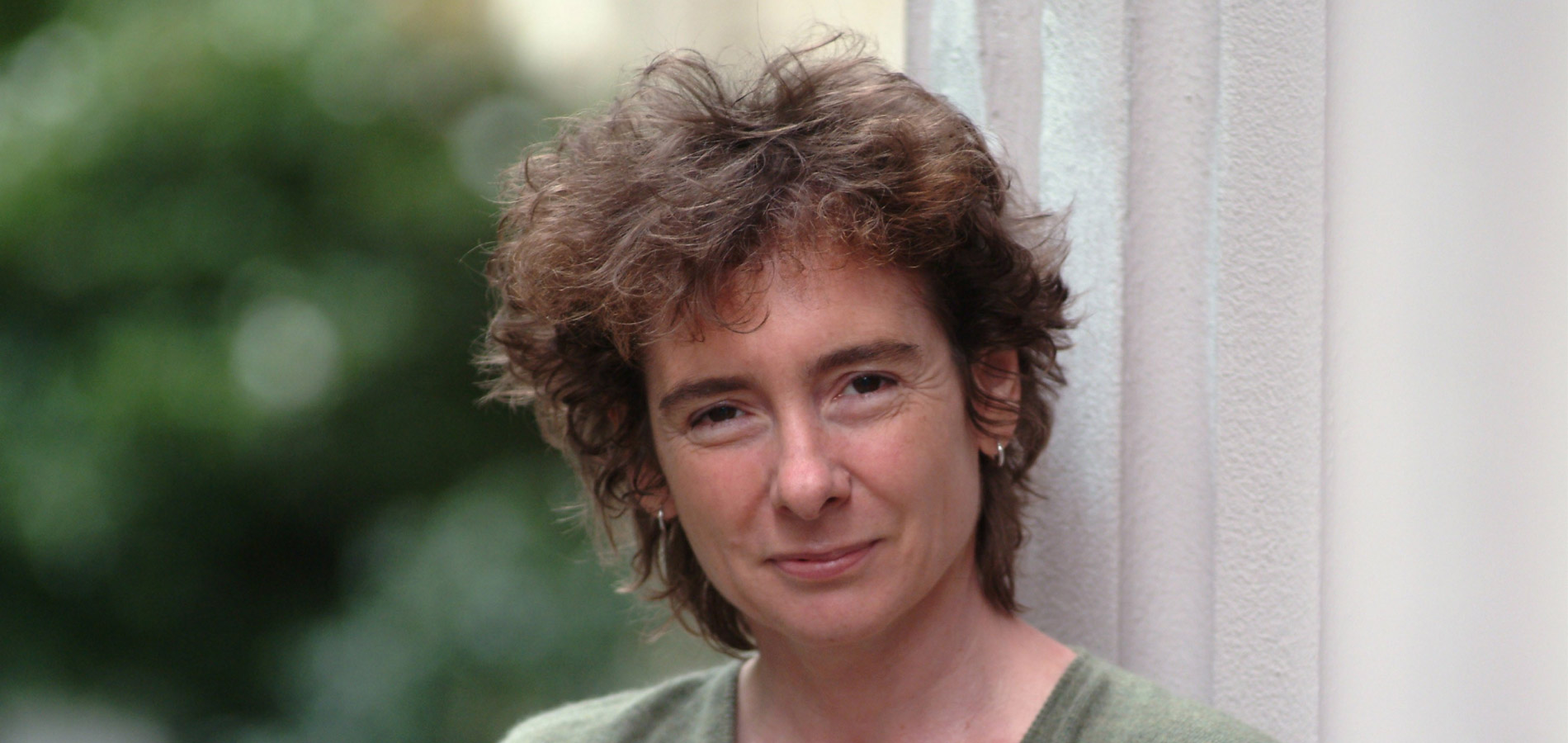 As part of our Global Storytellers series, she'll give an energetic talk inspired by our 'Naturally' theme followed by an interview with Richard Fidler at Sydney Town Hall. Don't miss the chance to hear from a "master of her material" (Vanity Fair) and "the best living writer in this language… in her hands, words are fluid, radiant and humming" (Evening Standard UK).
A Bend In The River: A Tribute To Archie Roach AC
A Bend in the River will celebrate the legacy of the late Archie Roach AC – one of Australia's most potent and powerful truth-tellers, songmen and activists – in a touching night of tribute performances at Sydney Town Hall.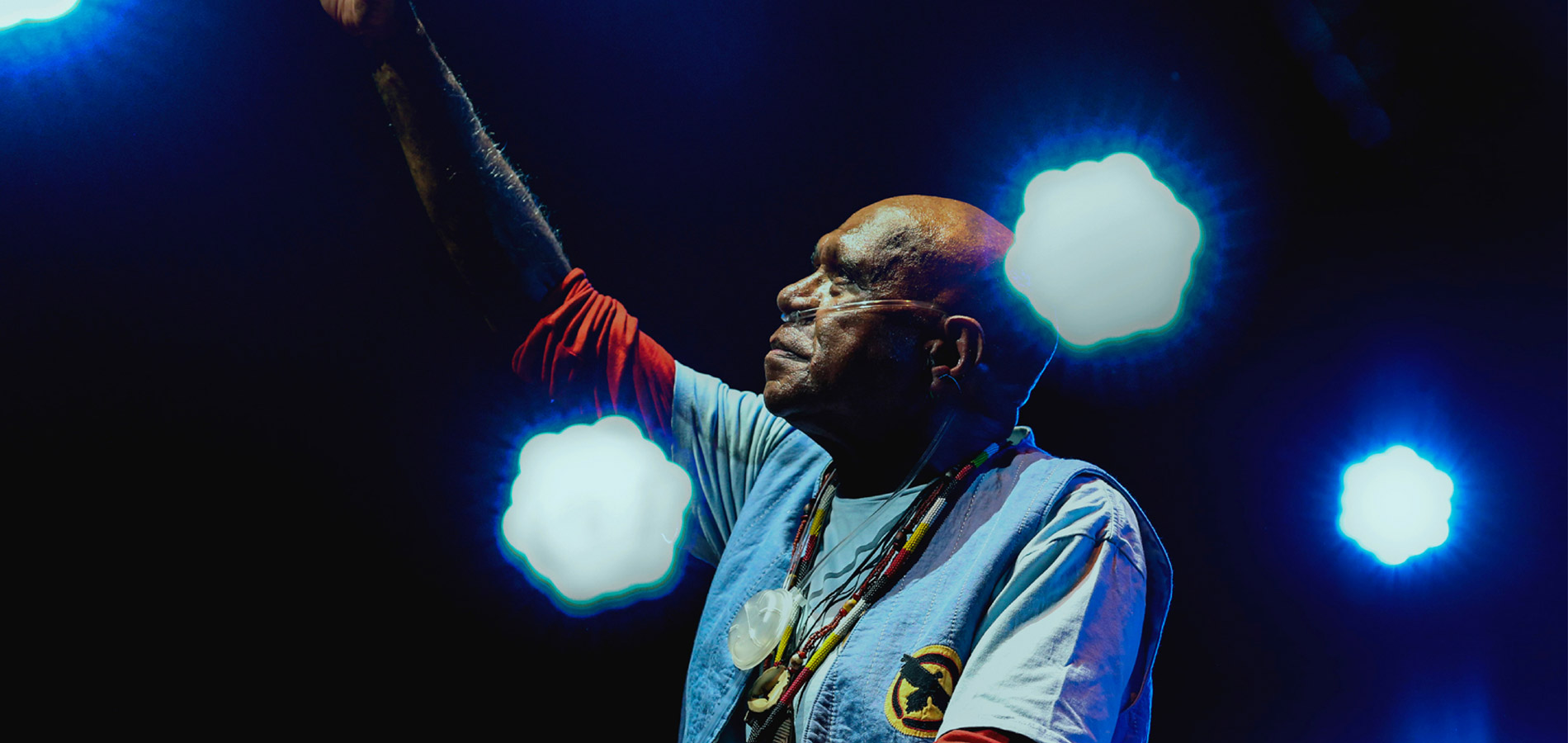 Featuring long-time friends, collaborators and his contemporaries including Paul Kelly, Emma Donovan, Dan Sultan, Kutcha Edwards, Sally Dastey, Becca Hatch, Dobby, Deline Briscoe, Radical Son, Nola Lauch, David Arden, Russell Smith, Candice Lorrae, Tenzin Choegyal and Tamala Shelton.
Presented in association with the Archie Roach Foundation and Archie's long-time manager Jill Shelton and directed by Rhoda Roberts AO.
Tumbalong Nights
While our program of free music at the heart of the Light Walk debuted last year, this year we've levelled up with a huge line-up.
Catch 12 nights of live music at Tumbalong Park at Darling Harbour, with artists from Africa to Arnhem Land, as well as Sydney's finest acts! Featuring Yothu Yindi, Ziggy Ramo, Kutcha Edwards, Cornelius (Japan), Esa's Afro Synth Band (UK) and more, including triple j's concert celebrating 15 years of Unearthed High.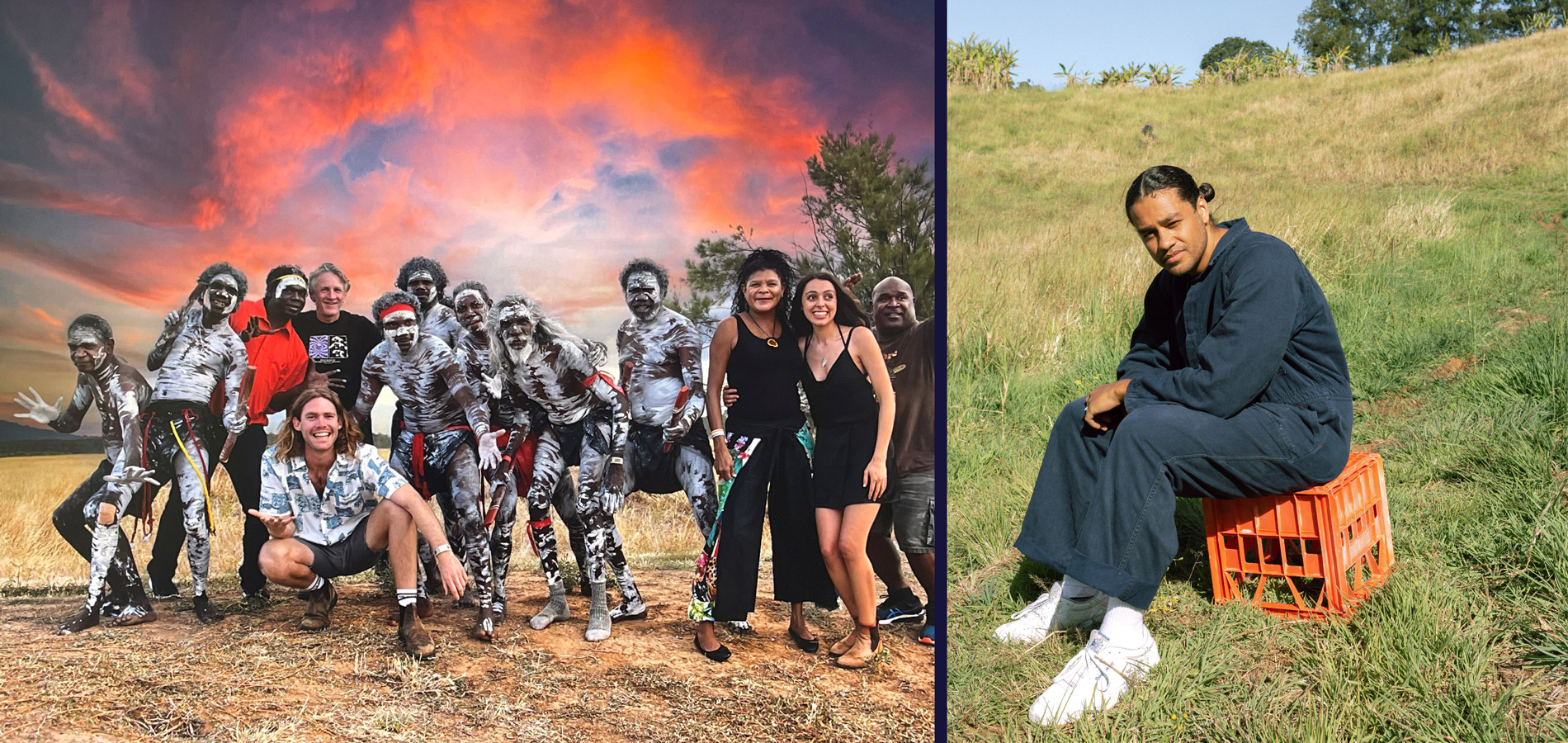 Plus, DJs keep the vibes high from Sunday to Wednesday nights and beloved Australian children's acts (Zindzi and the Zillionaires, Junkyard Beats, Peter Combe and the Bellyflop in a Pizza Band and Tiptoe Giants) kick things off before Lights On, every Saturday from 5pm. Discover the full line-up on the Tumbalong Nights page. Tumbalong Nights is supported by Commbank Indigenous Careers.
Dark Spectrum
Hidden beneath the city, an electronic labyrinth awaits in the abandoned railway tunnels below Wynyard Station, open to the public for the very first time with Dark Spectrum.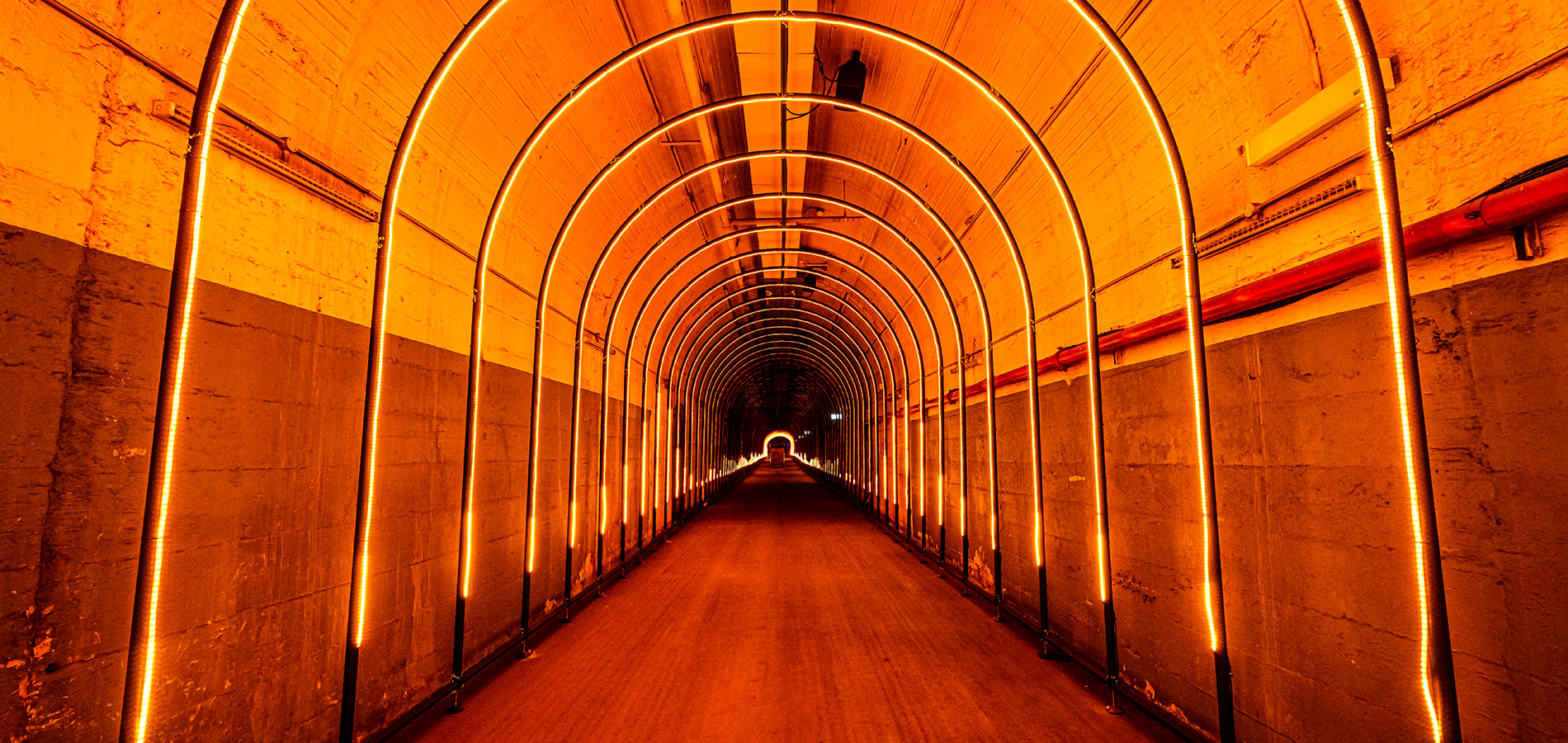 Lose yourself across eight kaleidoscopic rooms, in a transportive multi-sensory experience inspired by the euphoria found on underground dancefloors. Guided through a progression of colour, each room is also associated with a new mood – begin in the exciting state of constriction, before making your way to a sense of reflection and revelation. Unlike anything seen before at Vivid Sydney, Dark Spectrum is a portal into another world, one that needs your movements and body to come alive.
Lightscape
For the very first time Lightscape is coming to the Royal Botanic Garden Sydney, as part of Vivid Sydney 2023. This internationally acclaimed multi-sensory experience of light, colour and sound is set to wow visitors. Originally created more than a decade ago, it has become an international sensation, selling out all over the world.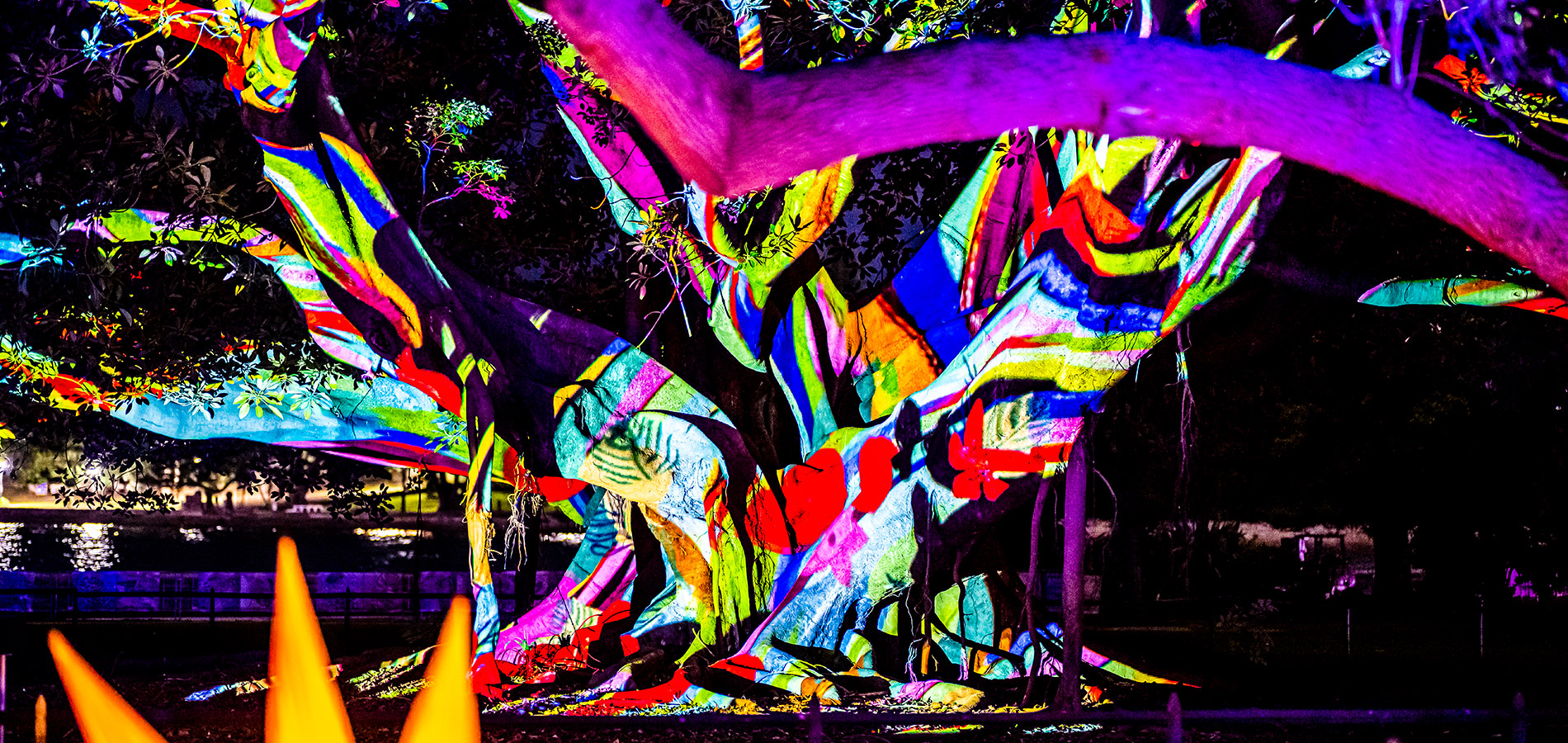 Begin under glowing tree canopies filled with colour, stroll beneath larger-than-life flowers and alongside neon roots bursting from the undergrowth, where shards of light fizz through trees like fireworks. Soak in the soundscape and breath-taking lightworks created by acclaimed local and international artists such as Culture Creative, Mandylights, Novak, Ithaca, TILT and more.
Written in the Stars
Head to the heavens in 2023 with Vivid Sydney's drone shows, the biggest in the Southern Hemisphere to date. An awe-inspiring journey through the natural world above us – exploring our solar system, from the Sun to Jupiter, with plenty of surprising stops and visitors along the way.
For millennia, humanity has looked towards the stars for both guidance and inspiration, gazing at blankets of stars and distant worlds. Constellations point us in the right way; astronomers and astrologists alike look for meaning in the stars, and space's endless possibilities offer artists, thinkers and creatives the drive to push into new artistic and scientific frontiers.
You can also tune into in-sync immersive HD audio for Written in the Stars (and other Vivid Light Walk highlights) with Cinewav, a free app for your smartphone. Learn more about Cinewav.
This is just a taste of Vivid Sydney 2023: with over 300 events and activations across Light, Music, Ideas and Food, there's something for everyone. Be sure to explore the full program, check out our Blogs and Itineraries for more tips, and sign up to MyVivid to favourite events and plan out your perfect Vivid Sydney itinerary!