10 Free Things to See at Vivid Sydney 2022
28 Apr 2022
From 27 May to 18 June, the soul of the city takes centre stage. Some of the greatest artists, musicians and thinkers from Australia and the world will be on show at Vivid Sydney. And the best part? You don't have to spend a cent to experience this celebration of creativity.
This guide will help you plan your visit to Vivid Sydney and make the most of the free installations, concerts and events on offer. Some events require you to register for tickets, so check the website before you go. And don't forget to sign up to MyVivid to save your favourites and create a shareable itinerary.
LIGHT
Light Walk
The most famous part of Vivid Sydney won't cost you a thing. The Light Walk covers Sydney's most iconic buildings, illuminating them in a wash of brilliant colour and movement. In 2022, the Light Walk stretches for a record 8km with works from 114 artists representing five countries dotted along the route. It starts at Central Station, which will be part of Vivid Sydney for the first time in 2022, and runs through the centre of the city to Circular Quay. Don't miss: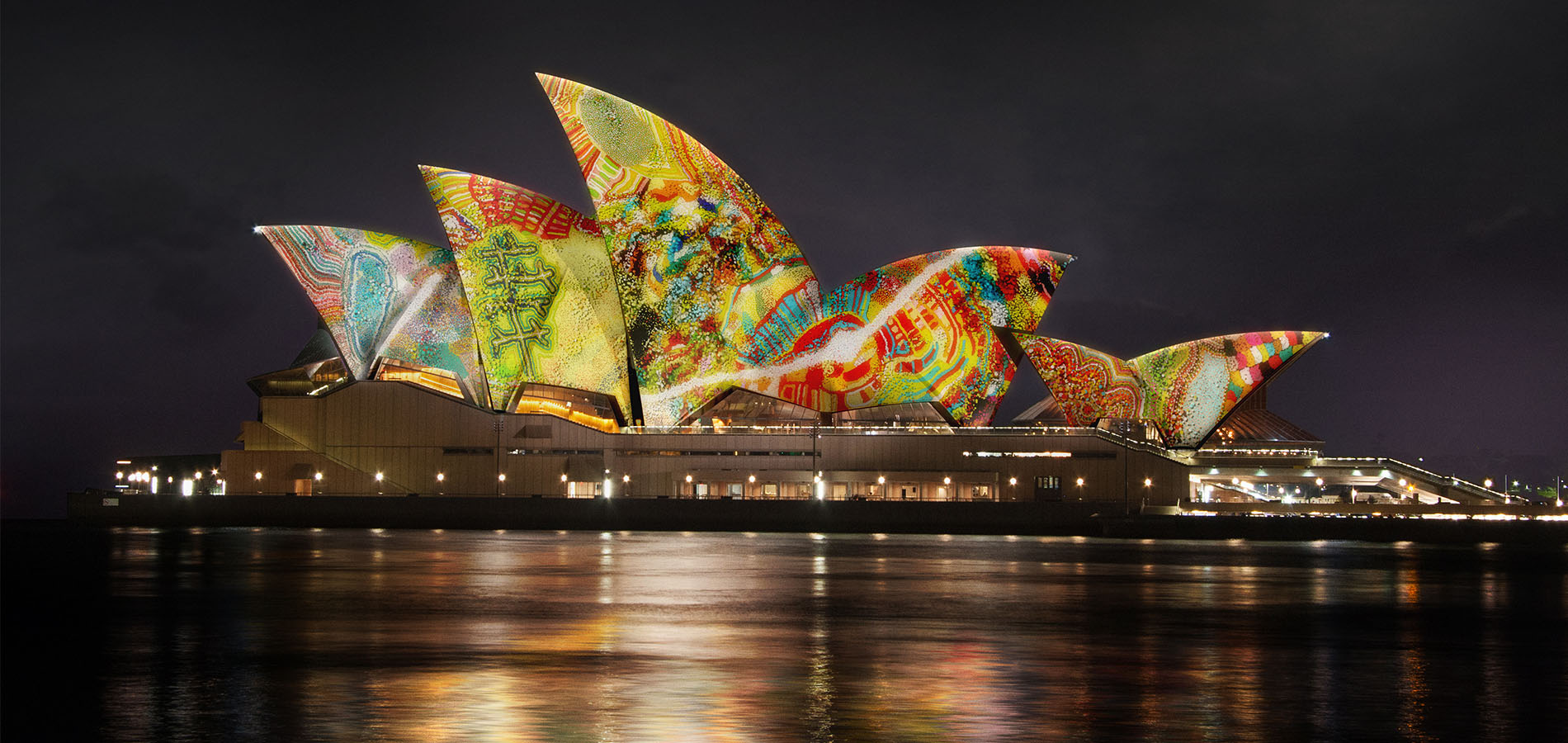 Lighting of the Sails
While it's technically part of the Light Walk, the Lighting of the Sails of the Sydney Opera House is so spectacular that it deserves its own mention. In 2022, First Nations artist collective Martumilli from the Pilbara region of Western Australia will present Yarrkalpa (Hunting Ground), Parnngurr Area 2013, in collaboration with Curiious, which depicts their intimate connection with country, traditional practices and abstract ancestral stories. Lighting of the Sails begins each night at 6pm, so come early and get a spot to watch it come to life
Vivid House
Immerse yourself in a 360-degree sensory extravaganza at Vivid House in Darling Quarter. A variety of artists and musicians have come together to create a series of 3D walk-through experiences complete with lights, graphics and sound. You can step inside Sydney's night-time soul at Temple of Joy, play with perception at Progressum or escape to imaginary places at Floating World.
Halo
It is said that music is the only language that connects us without words. Halo at Darling Harbour lets you join other festival-goers for a moment of music making, composing a spontaneous sound of the city. Unlock your creativity with these digitally interlinked columns, working together to create patterns of light and sound.
MUSIC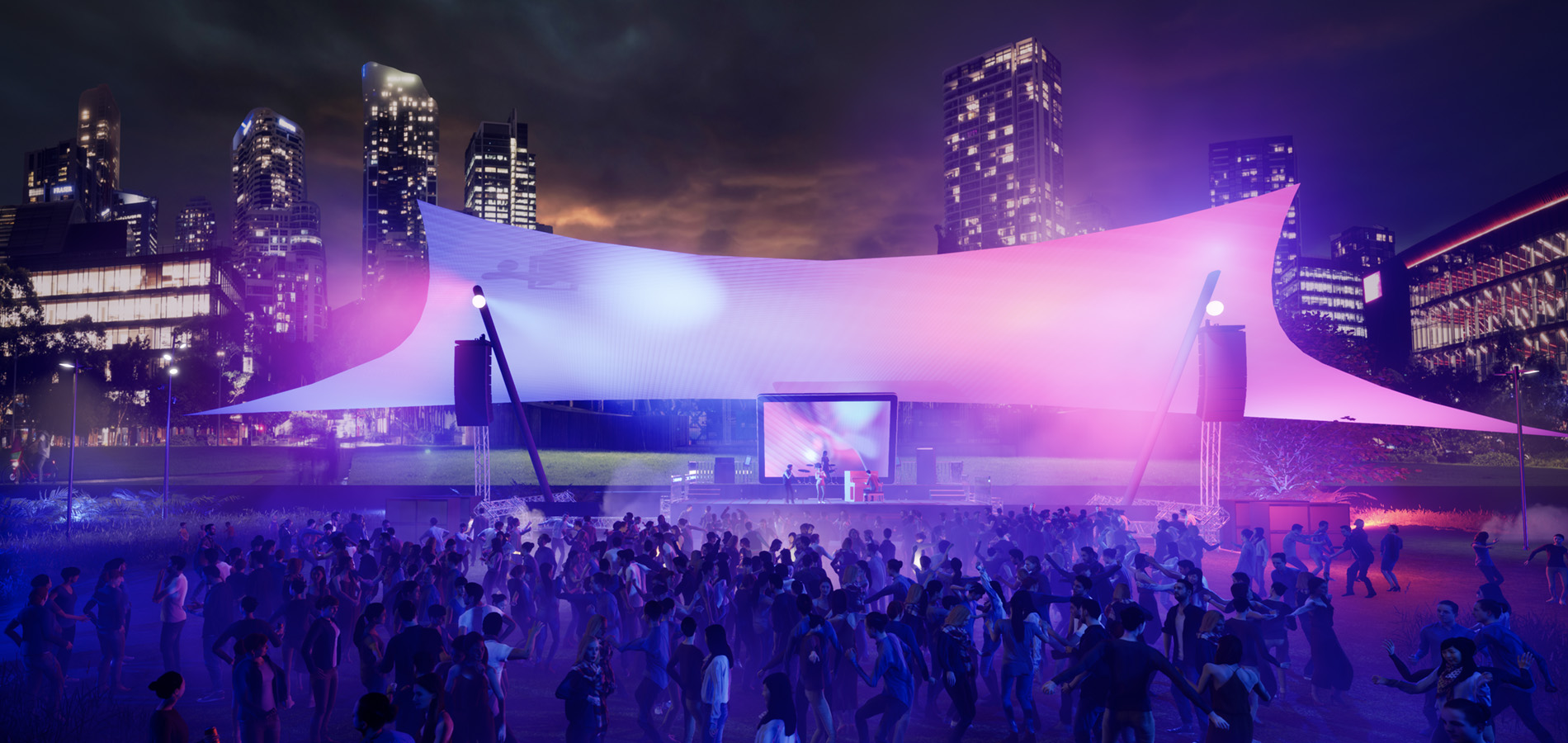 Tumbalong Nights
Every Wednesday to Saturday night during Vivid Sydney, a mix of Australia's top musical acts as well as local up-and-comers will take to the stage at Tumbalong Park in Darling Quarter. Check the program dates for Mo'Ju, Haiku Hands, Donny Benét, Haley Mary and the More Please Orchestra. Shows start at 7pm. If you've got kids, head along from 5pm on Saturday nights for special family-friendly concerts from artists like ARIA-winning Teeny Tiny Stevies and Play School legend Justine Clarke.
DJs at The Goods Line
This former railway line is now one of Sydney's unexpected urban spaces and for Vivid Sydney it will transform again. The city's best DJs will create your Vivid Sydney soundtrack playing everything from house and electro to blues, funk, Bollywood, salsa, hip hop and more. With a different DJ every night of the festival, it's a place you can come back to again and again.
Vivid Music at Central Station
If you've ever wanted to dance beneath the soaring arches of Central Station's Grand Concourse, this is your chance. Every Saturday during the festival, Vivid Music at Central Station comes alive with brass bands, folk music and traditional Gypsy tunes. Stop off on your way to or from the Light Walk for a quick spin.
IDEAS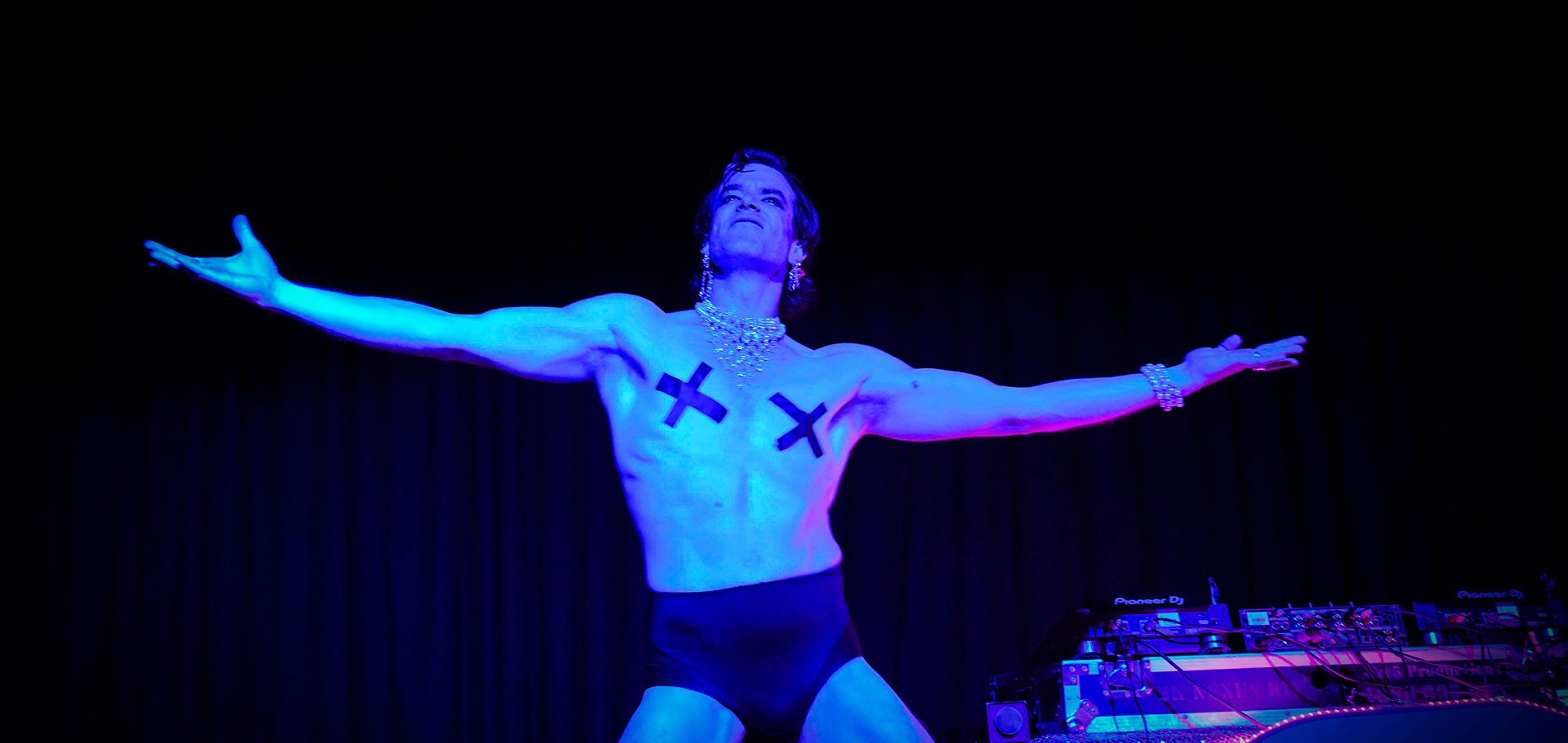 Vivid Ideas Up Late
Sydney is a city with a million stories to tell and you can hear some of them at the new Vivid Ideas Up Late program. Spread across some of the city's top venues (like the Australian Museum, Powerhouse Museum, Museum of Contemporary Art Australia and Australian National Maritime Museum) these late-night events cover everything from the history of queer Sydney to our obsession with wellness, all celebrating what and who makes the city unique through talks, music, performance and art.
Gen Next x Vivid Ideas
Give your teens the chance to connect with their community away from a screen at this one-night only festival-style museum takeover at the Museum of Contemporary Art Australia. Led by the MCA Youth Committee, young people aged 12 to 18 will get a taste of Sydney's creativity with performances, live music, interactive experiences and the chance to make their own art.
STAGES Live Show
Sometimes the best drama happens offstage and at these live recordings of the fascinating STAGES podcast, you'll get the inside scoop on Australia's vibrant arts scene. Listen to producers, costume designers and artistic directors talk to host Peter Eyers about what it takes to pull together globally successful stage productions like Moulin Rouge. There will be three tapings, on June 2, 9 and 16, each with different guests.