2018: Things To Do Before Vivid Lights
29 May 2018
The 10th anniversary of Vivid Sydney is set to be the most ambitious yet, with a fantastic collection of light displays, events, musical performances, and tech talks to keep everyone entertained.
The lights will ignite at 6pm every night, but here's what to do before you take off on your tour of light and colour.
Know your stuff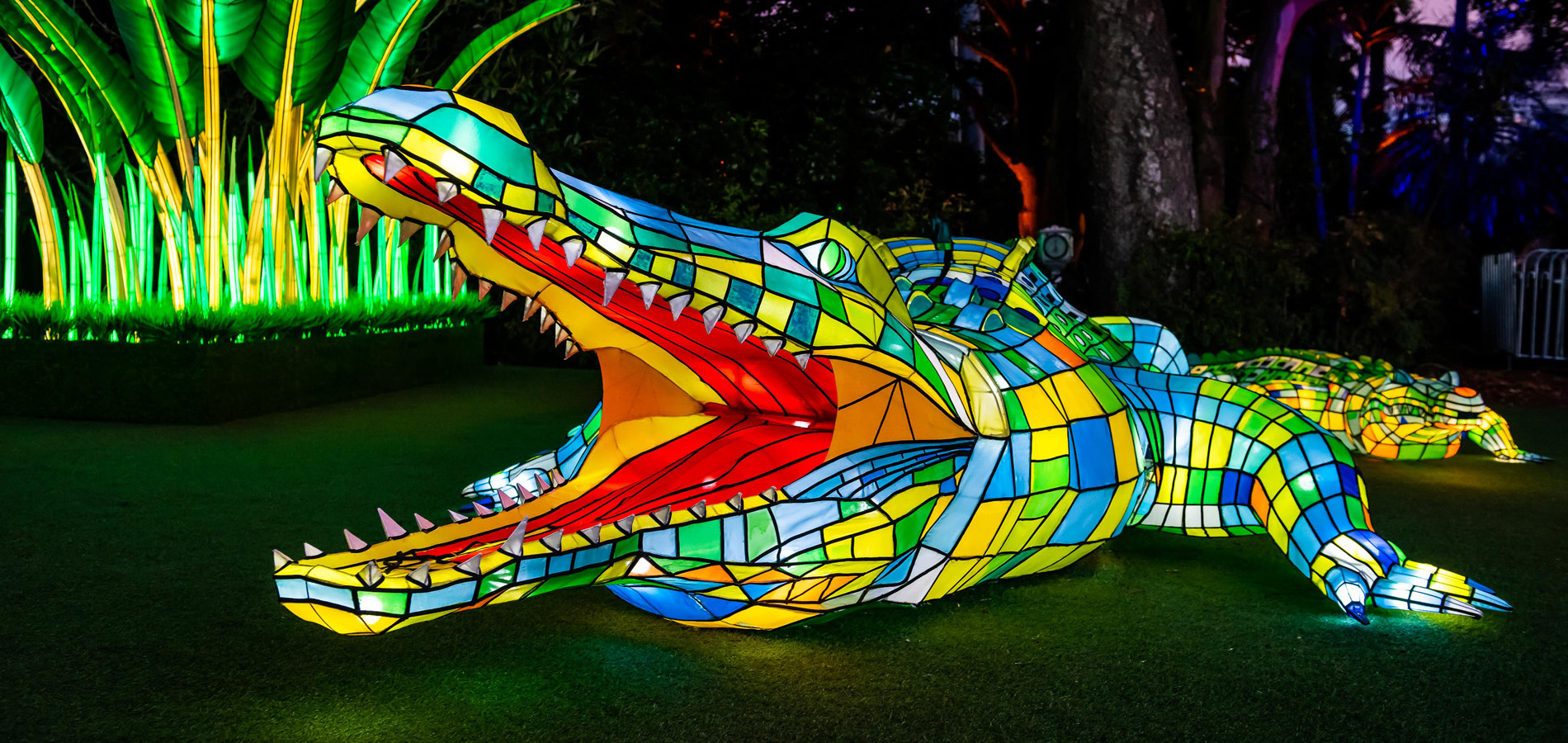 A bit of planning won't go amiss if you want to make the most of your Vivid Sydney experience.
First, you'll want to know how to get there. If you plan on driving – or cabbing, or hailing an Uber – it's important to remember which roads will be closed during the celebrations.

For those catching public transport, extra trains and buses will be running, and ferries will likely be busy. Check out all of the transport changes before you go.

After you've ticked transportation off your list, try creating a rough route to make sure you don't miss any of the light displays that have caught your interest. Make sure you know how to move between precincts as well, moving from the Royal Botanic Garden Sydney to The Rocks to Barangaroo and beyond.

Another thing you'll want to prepare is your camera. Vivid light displays are constantly morphing, moving, and changing to create the most intriguing installations, so if you want the best photos and videos, it's best to bring a tripod. That way, you don't risk a shaky camera or blurry pictures.
​
Grab a bite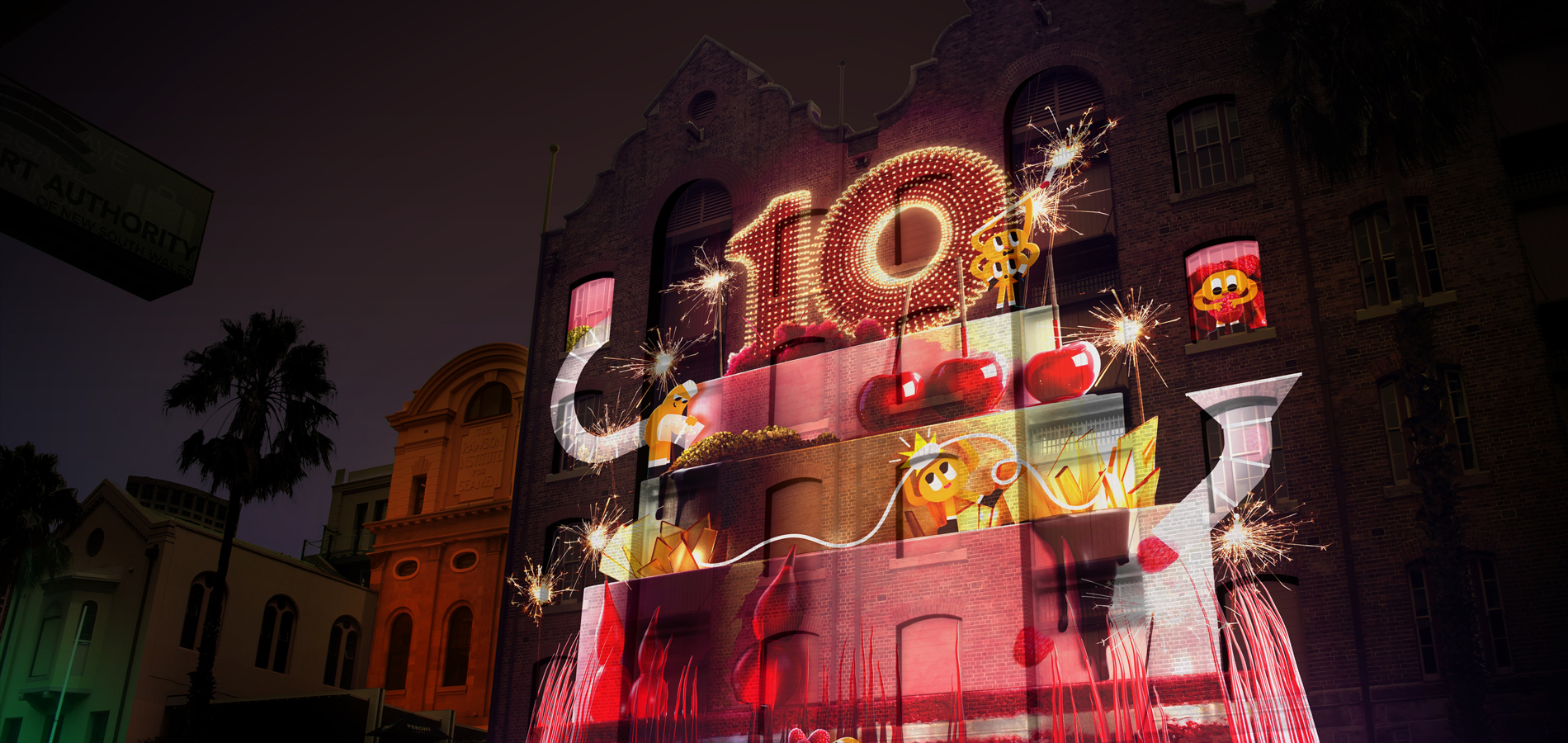 This year's Vivid Sydney installations are sure to entrance and enchant you, and you likely won't want to leave once you've started. Grab a bite to eat before hitting the lights so you can enjoy the dazzling displays the entire evening. Each Vivid Sydney Precinct will offer a range of dining options to suit every appetite. If you're going to be exploring the Royal Botanic Garden Sydney, then Circular Quay is a great place to eat nearby. Circular Quay has a number of dining options, from the fine dining Café Sydney to the food court finds of Gateway. The Gateway food court will be open late so you can enjoy quick eats by Din Tai Fung, Bekya, Mad Mex, Bread & Fill and Indian Street Food by Billu's to name a few. All restaurants including Four Frogs Creperie, Salt Meats Cheese, Burger Project, Chat Thai and Hurricane's Grill are open late every day throughout the festival. Gateway Sydney's dining retailers will have special festival offers and menu items making Gateway the place to be before, during or after your Vivid experience.
You could also stop at one of the restaurants in The Rocks, where you'll find  installations like the interactive BALLpit and the whimsical 1000 Cranes right outside the door. Darling Harbour also offers a plethora of bars, cafes, and restaurants dotted along the water. Many have outdoor areas that just might have the perfect view to watch the waterfront theatrics of Fantastic Oceans.
Go for a stroll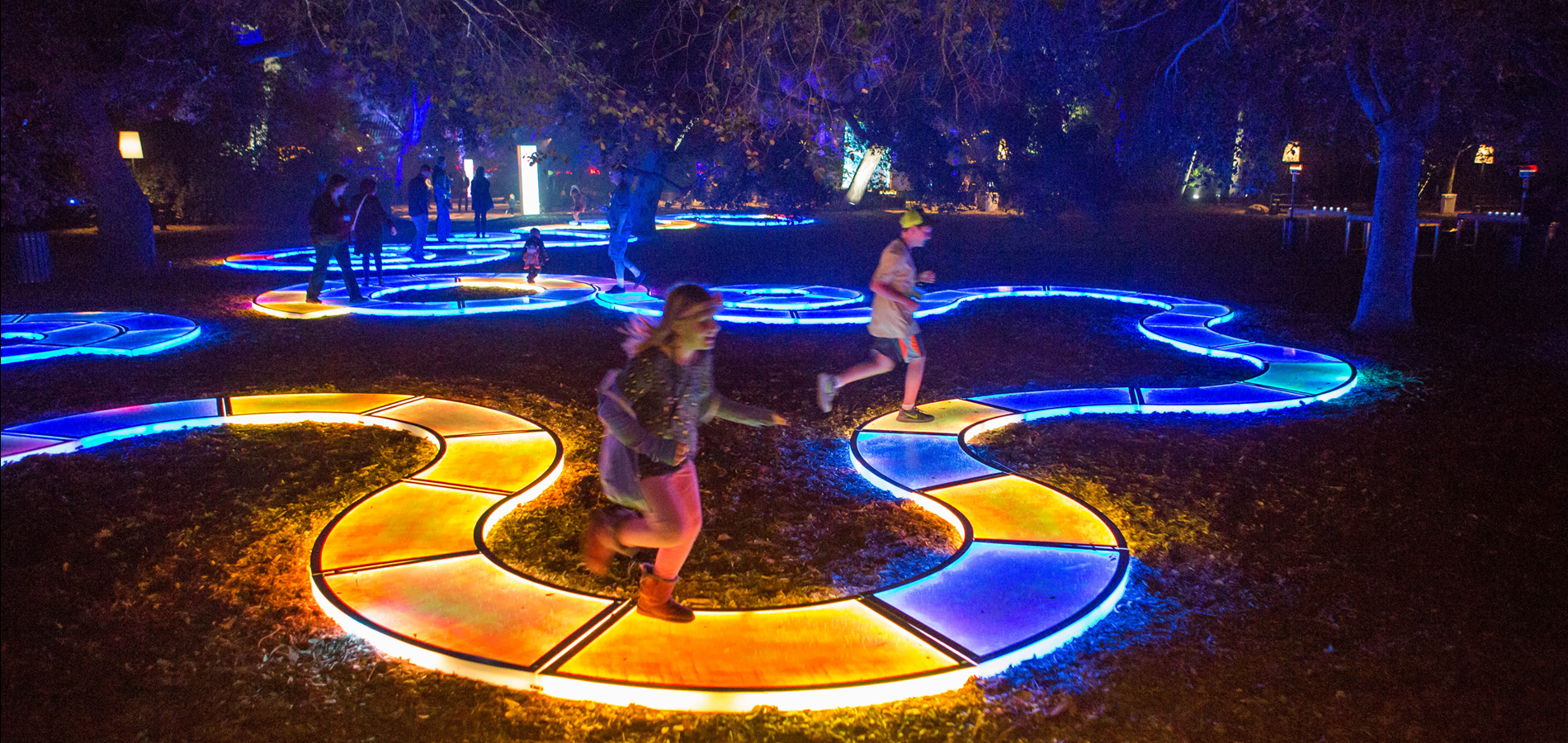 There are many beautiful strolls to be had around, between, and through the Vivid Sydney precincts. If you time it right, you might just catch the lights coming to life around you.
Lush and lovely, the Barangaroo Reserve is the perfect stroll to take before viewing the Vivid lights. Not only will you be close to The Rocks and the Royal Botanic Garden, but Barangaroo itself is a Vivid Sydney precinct, so you'll be in the perfect spot to enjoy some of the best Vivid Light installations. Barangaroo Reserve is also a great place to enjoy the waterfront views of Barangaroo turn into an illuminated promenade as the sun sets.
Mrs. Macquarie's Chair
Before the sun goes down and the lights turn up, why not take in one of the most spectacular Sydney Harbour views around? Plus, you'll be able to explore the many illuminated installations within the Royal Botanic Garden Sydney after dark.
Meet up for a cocktail
Meeting up with friends after the crowds have appeared can be hard work, so connecting beforehand can make your Vivid Sydney experience more enjoyable.
There are plenty of places to grab a cocktail with friends before you dive into the radiant installations around Sydney. If you plan to peruse the Royal Botanic Garden Sydney and The Rocks, Opera Bar is an iconic spot to grab a pre-event drink. Take in views of the Sydney Harbour Bridge and glistening water, and if you stay until 6pm, you'll get to see the Opera House's sails light up vibrant neon colours and striking geometric designs.
If you're looking for something central, the CBD has countless drink venues to visit before Vivid Sydney. Bulletin Place Bar is easily accessible and close to a number of Vivid Sydney displays, like Chrysalis. If you're visiting as a family, maybe swap the cocktail for an ice cream cone from Gelato Messina in Gateway Circular Quay.
Catch up on some shopping
Chatswood is one of Vivid Sydney's most exciting precincts, and many of the light displays are within Chatswood's shopping centre. Do a bit of shopping for you or your loved ones before encountering some of Vivid Sydney's daring light displays. Chatswood Interchange will be home to Voxelscape, where over 9,000 LED light spheres will take over the vast space, while Chatswood Chase Sydney will be the stage for Light Bounce, a forest of totems that will immerse visitors both tall and small in refracting light.