2018: Avoid The Crowds At These Lesser-Known Vivid Sydney Light Shows
17 May 2018
Vivid Sydney is one of the most magical events of the year, so it's no surprise that it draws a crowd.
If you're not going in a big group, or want to avoid getting caught up in the crowds, there's still plenty of ways you can enjoy the invigorating installations at Vivid Sydney 2018. Download the Vivid Sydney app for real-time notifications on what's happening around you, and supercharge your Vivid Sydney experience!
Here are five lesser-known light shows that will give you the emotion without the commotion.
Trash is turned into treasure at this Vivid Sydney installation. The Light Market is inspired by the incredible architecture of shantytowns. Each market stall is built from recycled materials, which have come from months of collecting and cleaning Chatswood recycling. Hundreds of pieces have been collected to create a market that doesn't just bring you the world's finest food, but has a conscience, too.
You can taste every corner of the world at the Light Market while experiencing the dazzling lights that make this market unlike any other. Touch the installations, hear the music, and smell the sensations at this unique light show.
The Light Market will come alive thanks to teams of volunteers, Light Market producer Victoria Harbutt, and Sydney-based scaffold sculpture artist Alejandro Rolandi.
Chrysalis is more of a transformation than installation. Nestled inside five shell-like cocoons are vibrant butterflies, ready to come to life.
When you first visit Chrysalis, the butterflies will be still. As you approach, the noise you generate will encourage each butterfly to awaken and flutter. As more noise builds, the butterflies will become more active, and the glow inside their shell will flash with vibrant colours. Each of the five 'chrysalis' contain over 500 metres of fibre optic cable that allow the cocoons to glow and change. A microcontroller is embedded which allows visitors' sounds to be converted into vibrant colour-changing effects and the butterflies' fluttering motions.
Tucked away in the Overseas Passenger Terminal is an installation that fuses science with imagination. Earth uses detailed NASA imagery of the Earth's surface to create an illuminated globe that looks like our planet, miniature and floating as astronauts would see it from space. Artist Luke Jerram became fascinated by the accounts of astronauts as they described how fragile our planet appears from space. This 'overview effect' is an experience that transforms astronauts' perspective of the planet and humanity.
Earth measures 3.75 metres in diameter and uses a composition of cosmic sounds to draw the audience in. This visual beacon will give visitors a taste of what astronauts experience in space, and hopefully, cause the viewer to contemplate the impact of humanity on our planet.
Looking for somewhere to relax afterwards? American Express Card Members can enjoy sweeping, panoramic harbour views from the American Express Lounge. Click here to find out more.
Hidden within a small lane near Circular Quay is an installation that will allow you to marvel without the mobs. Luminous Flight suspends five neon-coloured kites with free-flowing tails that will move with the wind.
Throughout history, kites have been used to lift heavy objects, send messages to the gods, and study the weather, not the mention acting as a carefree childhood pastime. Luminous Flight will help you find your inner child once again as the kites react when you wave your hands, activating a rapid rainbow of colours and patterns within the kite.
Each kite is made from LED tubes and luminous fabric that that will glow as the kites hang above your head.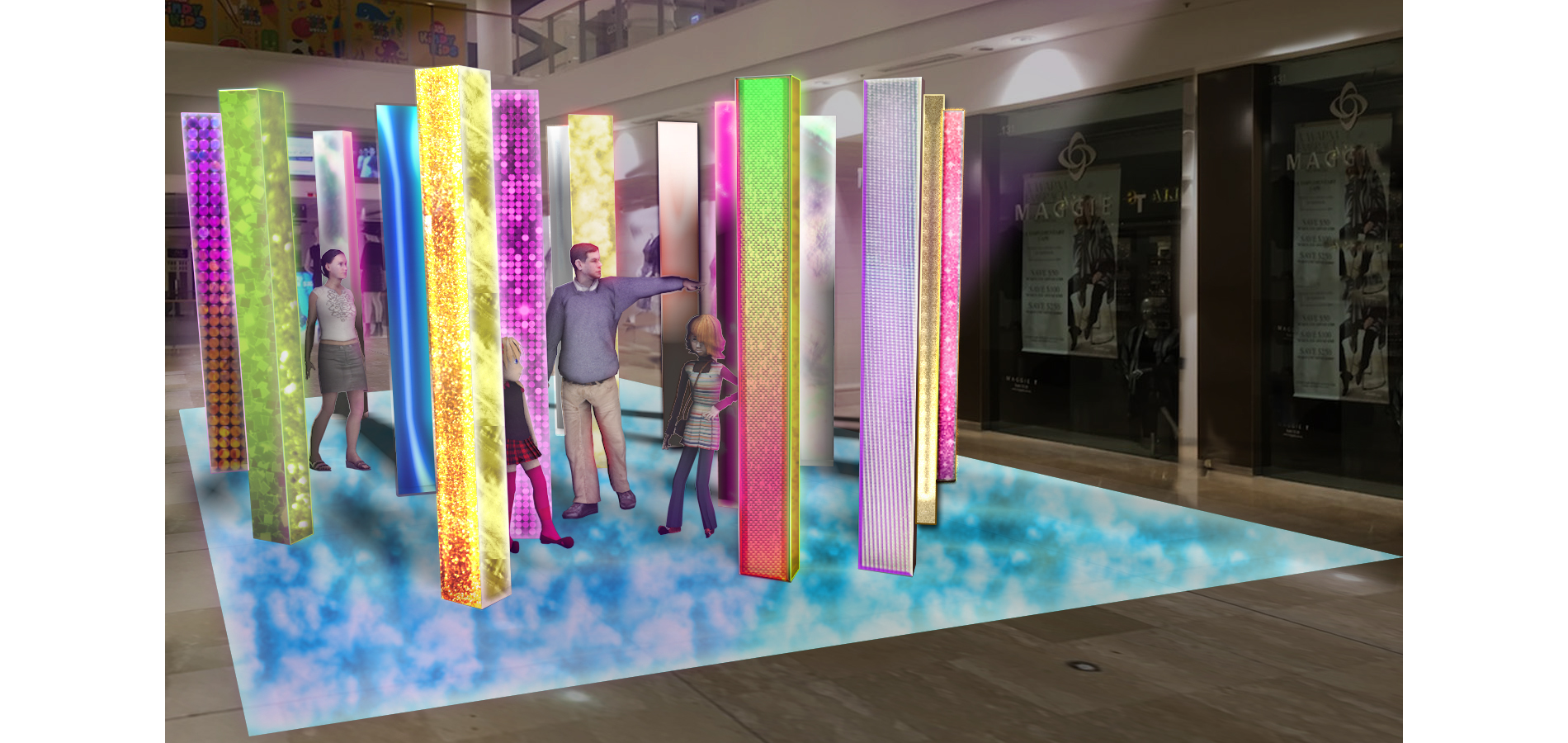 One way to avoid the crowds is to visit an installation that will light up by day. Chatswood Chase Sydney will play host to Light Bounce, a forest of illuminated totems that will please even the youngest Vivid-goers. Visitors will be fully immersed in the light as it reflects and refracts while you move through the installation. 
As an added bonus, Chatswood Chase Sydney has a plethora of dining options for a bite after you've worked up an appetite.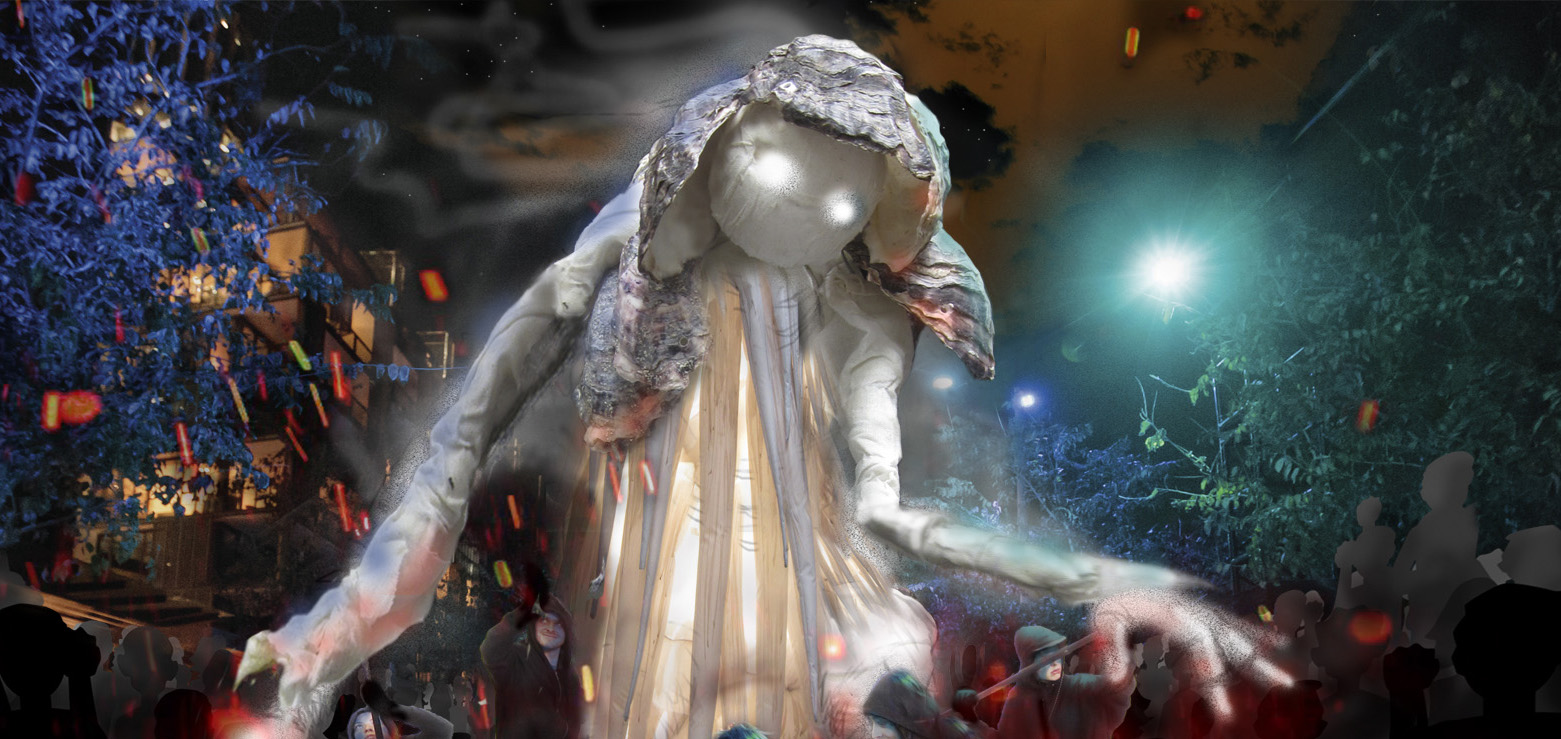 The art of puppetry is super-sized at Barangaroo. Vivid Sydney at Barangaroo is set to be the most theatrical installation of the year. As the sun sets, a giant luminescent creature will welcome you to the precinct – and take your breath away. The creature will be controlled by a team of performers and will meander along the waterway in a dramatic display of sound and light.
Created by Erth Visual & Physical Inc., Jacob Nash, and Mandylights Australia, the giant illuminates the promenade, inspired by water, earth, and fire. The puppet glows under layers of light, pumping sounds that reflect its surroundings. Listen closely, and you'll hear the sounds of birds and the sea.
Vivid Sydney brings visitors from all around, but if you want to avoid the thick of it, there are plenty of lesser-known light shows just waiting to be discovered. Sign up to My Vivid and download the app on iOS and Android now to start planning your Vivid Sydney light walk.