11 Vivid Sydney Events Worth Staying Up Late For
24 May 2023
Night owl or not, Vivid Sydney 2023 has plenty worth staying up past your bedtime for. This year, our dazzling Vivid Sydney Supper Club is back, Vivid LIVE at Sydney Opera House goes into the night with its famed Studio Party series, and a set of Sydney's party-starters take over venues for left-field club nights, NFT parties and more.
Plus, Powerhouse Ultimo and the Australian Museum extend their hours for a set of thought- and fun-provoking FREE events, Opera Bar and Barangaroo House transform as part of our inaugural Vivid Food program, and local businesses get into the spirit with a set of drinks specials and experiences.
Mary's Underground | Multiple dates, 9pm-1am
Following last year's inaugural Vivid Sydney Supper Club, drag extraordinaire and beloved star of stage and screen Trevor Ashley returns to transform Mary's Underground into an intimate cabaret lounge.
Bringing along our most vivacious talents for the ride, host Trevor's stirred up the ultimate nightcap – each Friday and Saturday evening during the festival. Don't miss this rare chance to get up close and personal with iconic Australian acts and verified legends.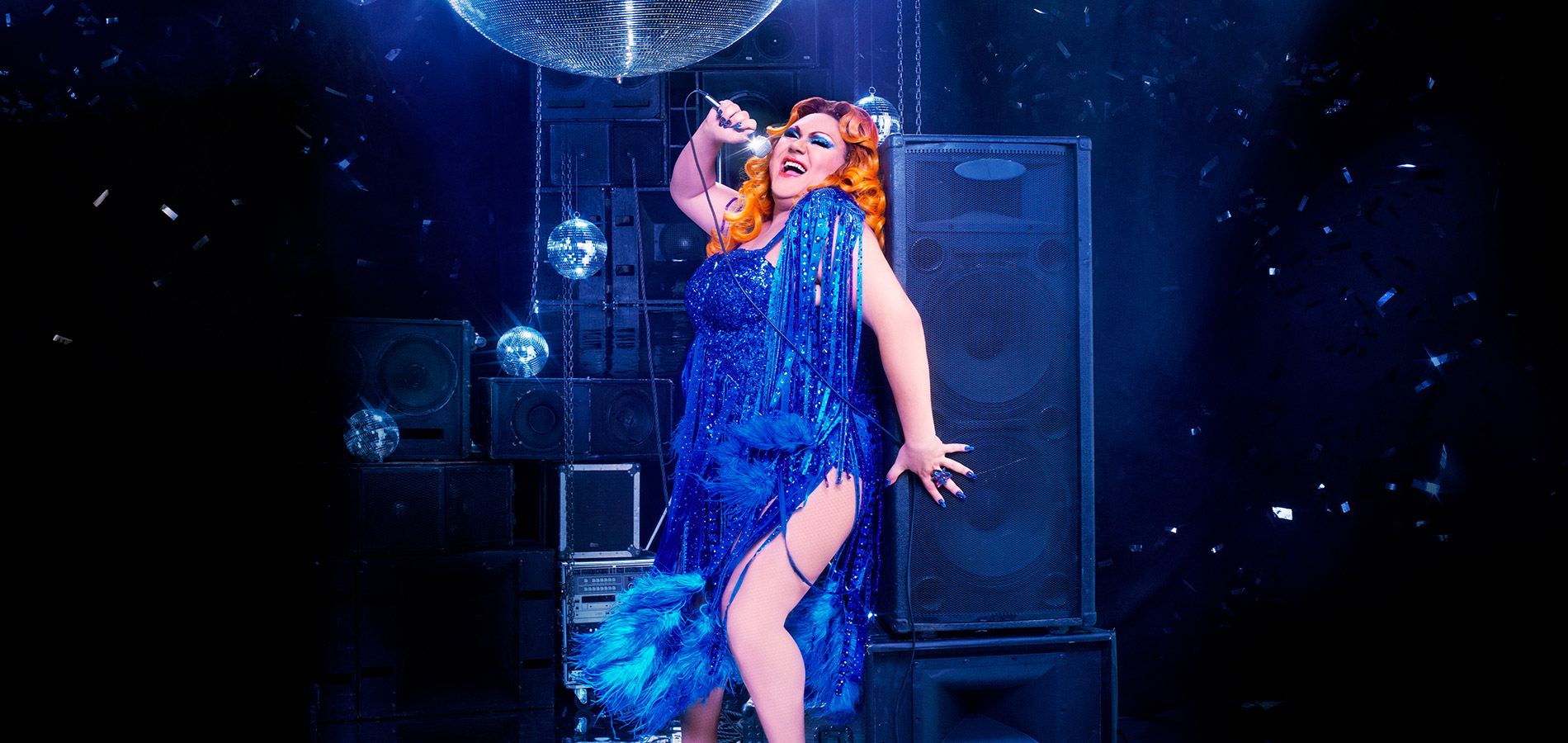 Live performances from headliners from David Campbell (26 May), Tim Draxl (27 May), Paulini (2 June), Becky Lucas (3 June), Christine Anu (9 June), Reuben Kaye (10 June), Beccy Cole (16 June) and Trevor Ashley himself (17 June) alongside loads of surprise acts each night.
Studio Party Series | Vivid LIVE at Sydney Opera House
Sydney Opera House Studio | Multiple dates, 9pm-2.30am
The Sydney Opera House transforms the Studio into a heaving, late-night dancefloor with a set of four Studio Parties, teaming up with local music collectives, labels and more. While the Mad Racket and House of Mince editions are sold out, you can still grab a ticket to two parties on Vivid Sydney's opening weekend.
On Friday 26 May, Sydney dance-music collective Picnic take over, curating a huge line-up of some of the city's finest DJs, club acts and very special guests (stay tuned for more!).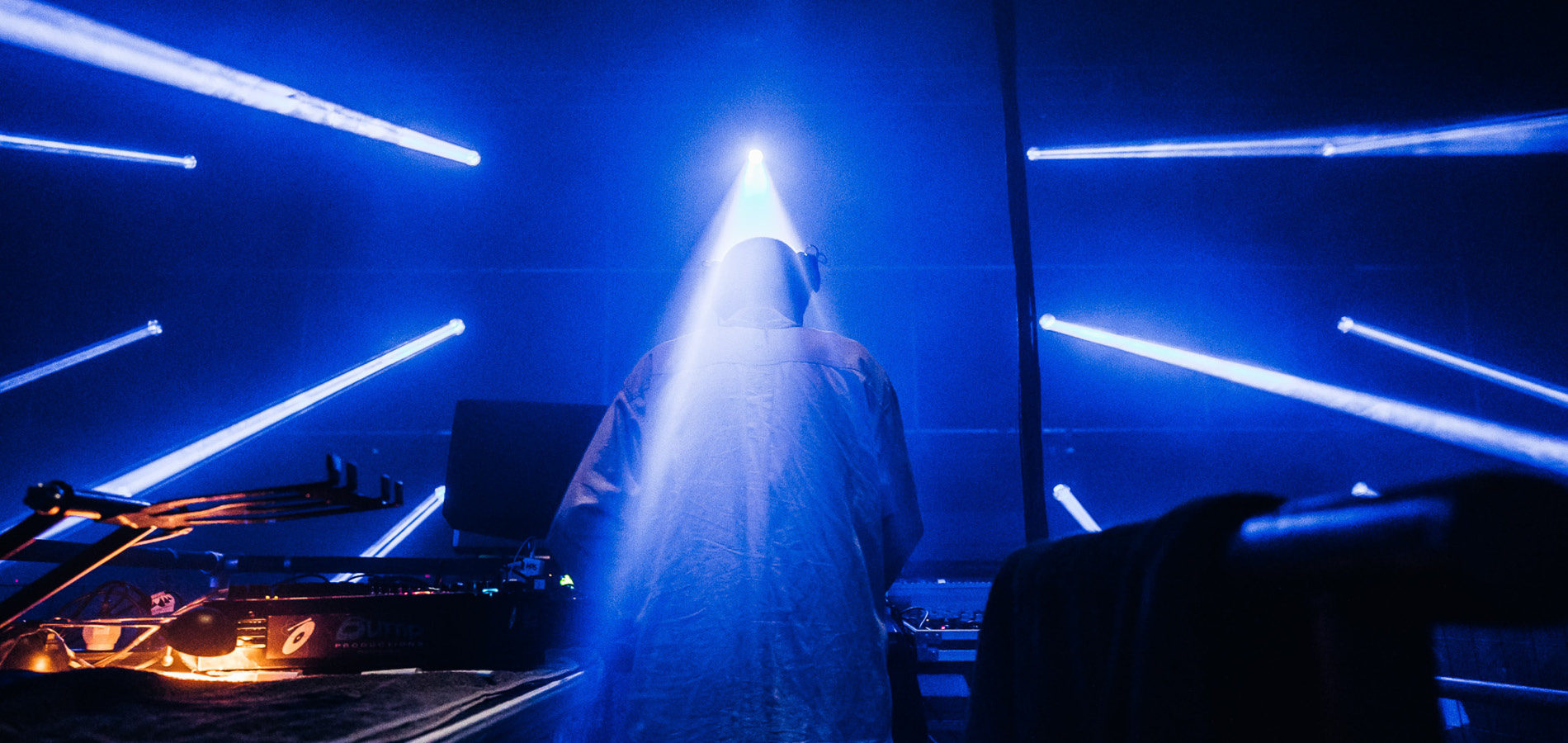 And it's not Vivid LIVE without a Future Classic Studio Party. On Saturday 27 May, the tastemaker label is mixing live performances with wall-to-wall DJ sets, featuring Nikki Nair (USA) + Martyn Bootyspin (CAN) and Shake Daddy. Running till 2.30am, these parties will have you dancing long after the lights turn off for the night.
The Abercrombie | Saturday 10 June, 9pm–5am
Dance all night to the cutting-edge underground club music, rap and hyperpop that's made NLV Records one of Australia's most vital and trend-setting independent labels and collectives.
With a line-up boasting label artists past, present and future, expect a night of turbocharged sets and an inviting dancefloor for all, curated by label head Nina Las Vegas. Featuring Anna Lunoe, FOURA, Big Skeez, Gold Fang, Kota Banks, Ninajirachi, Nina Las Vegas, Lewis CanCut, Laces, Strict Face, Swick, Kritty & Chaotiic Good and more to be announced.
This event is supported by Vivid Sydney and City of Sydney.
The CTA Business Club | Saturday 3 June, 5pm-2am
From Trackwork, the label at the fringes and front lines of Sydney's rap and club music, comes CLUB SERVICE, a night of top-shelf sets and digital art.
Following a recent feature on Beyonce's Renaissance, LA-based Dominican producer Kelman Duran will deliver his distinct brand of ambient textures woven into dystopic Reggaeton.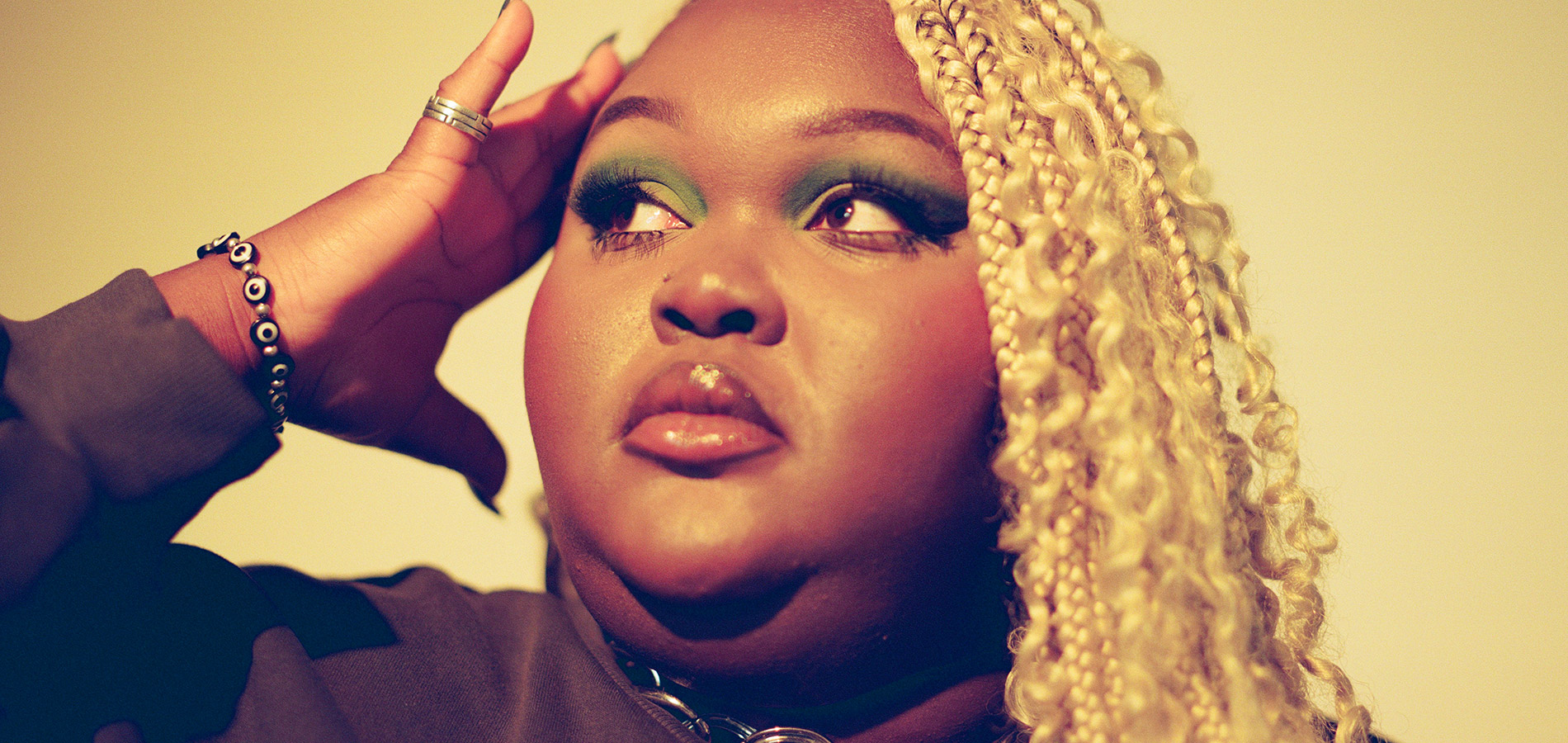 Plus, Berlin-based and Sydney-raised producer Cassius Select will cross paths with Trackwork's founder UTILITY and Australia's baddest new rap talent Vv Pete after their hit single 'Frauds'. Digital art pioneer Serwah Attafuah spins her favourite Black metal heaters, and DJ Plead & T. Morimoto's POISON project will be reborn. And fuel up in the Club bistro with one of Sydney's best slices from Pizza Oltra.
This event is supported by Vivid Sydney and City of Sydney.
Home The Venue | Saturday 17 June, 8pm-3am
From Ibiza and Art Basel Miami, Future Art arrives to shake up Vivid Sydney with a party celebrating the world's brightest digital and NFT crypto artists. Featuring cutting-edge VR experiences, NFT displays and monumental large-scale projections at an art party like no other, soundtracked by live music and Sydney's dancefloor-filling DJs.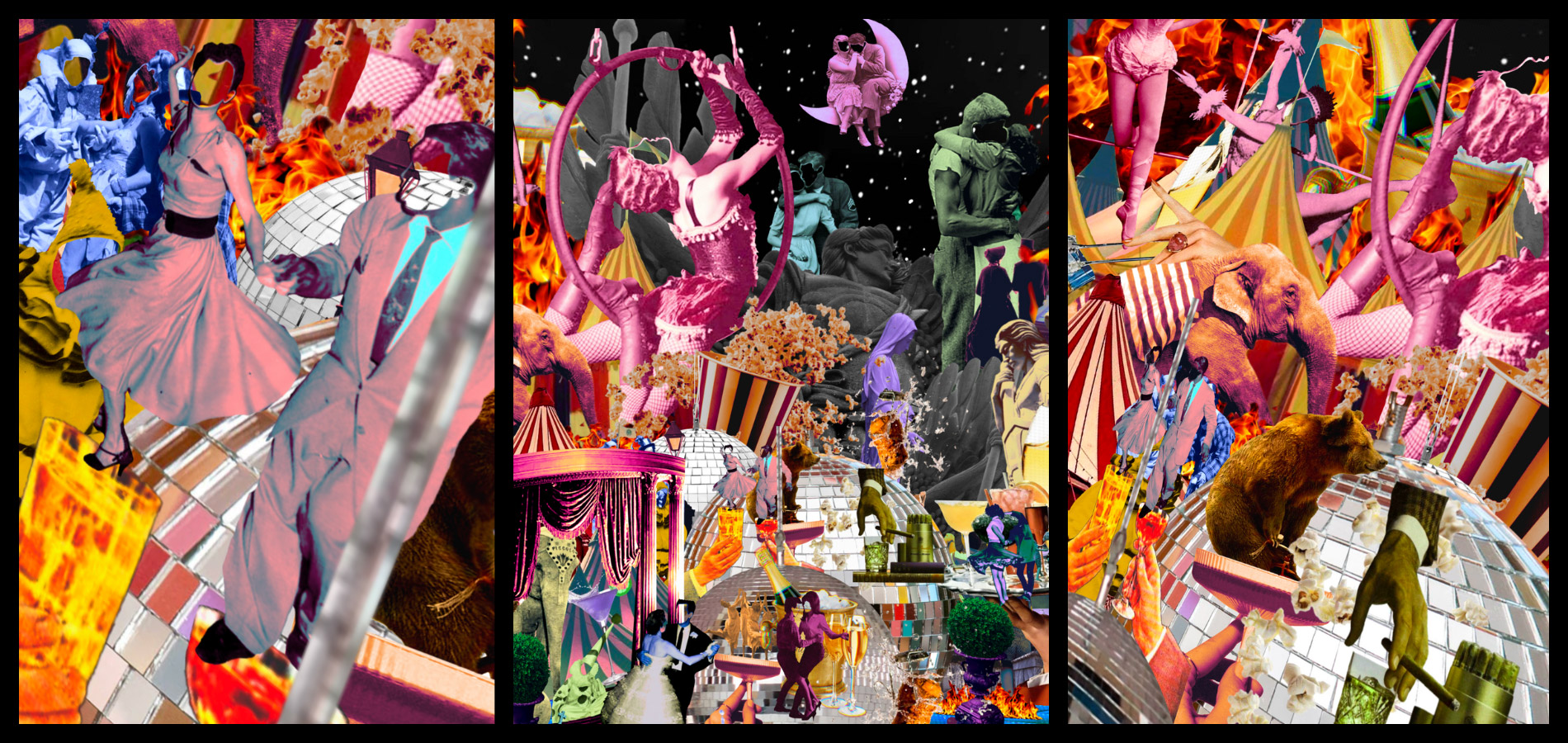 See work by some of the world's leading NFT crypto artists, including Neurocolor (Mexico), Rebecca Rose (USA), Jon Noorlander (Sweden), Panter Xhita (Argentina) and Sarah Main (Ibiza, Spain), as well as Australian talents like Joe Pease, Sophie Tea and Stuart Sale.
And featuring music and DJ sets from Black Angus (Sneaky SoundSystem), Sarah Main (Pacha Ibiza), Dave Goode (Potbelleez), Ricky Cooper & Butters (Return To Rio), plus 43 Degrees presents Hoten, Raoni Lima, Nine One and Fede Batista.
Universal Sydney | Thursday 1 June, 9pm-4am
SETTINGS™ returns – an event project at the forefront of rap, hip-hop and electronic music, for the fashion and design community in Sydney. With the track record to back it up - including a 2017 event alongside the late fashion visionary Virgil Abloh, and recent highlights with Skin On Skin - SETTINGS continues to define itself as one of Australia's most important event destinations.
Featuring sets from Toronto producer and DJ Bambii, London DJ and NTS Radio programmer Tommy Gold + more to be announced.
This event is supported by Vivid Sydney and City of Sydney.
The Civic Hotel | Saturday 17 June, 10pm-4.30am
Local party collective NECTAR is back for an immense night of experimental club music at The Civic Hotel, closing out Vivid Sydney. Dance all night to twisted techno, spacey electro and wonky baselines from some of the most cutting-edge DJs and acts in Australia and UK – all underneath an immersive lighting installation.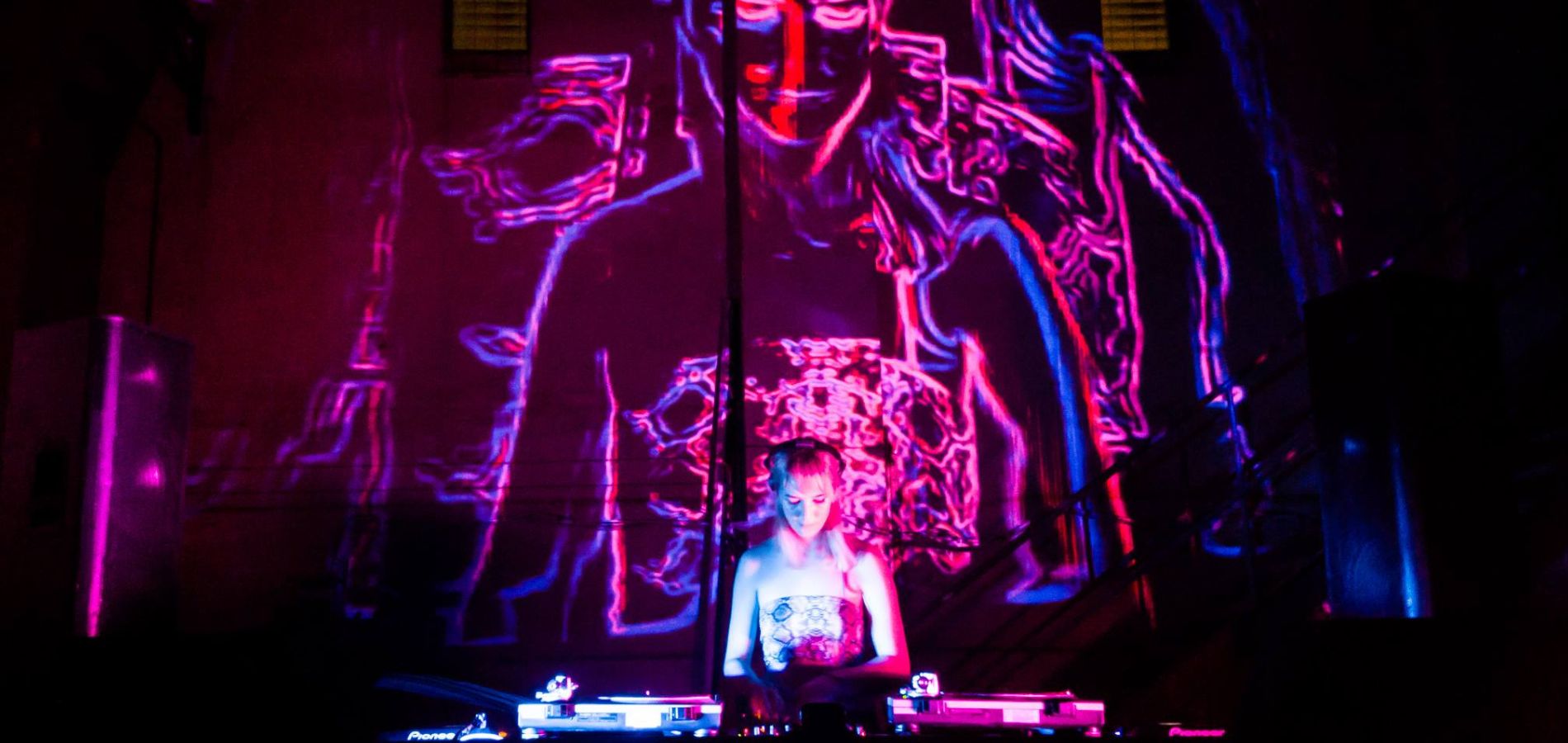 Featuring a live set from Loraine James, the UK's latest IDM mastermind signed to tastemakers Hyperdub, as well as Naarm live act Aarti Jadu and local legends DJ Paramat, E Fishpool and Gillielove.
This event is supported by Vivid Sydney and City of Sydney.
Powerhouse Late x Vivid Ideas
Powerhouse Ultimo | Thursdays, 5-9pm
Vivid Sydney is teaming up with Powerhouse Ultimo for a trio of Late events – all free! They're all about celebrating creative communities vital to our city and culture with talks, workshops, music, food and drinks.
Dive into our rich culinary landscape with Pearls of Wisdom; explore how the natural world inspires our artists, designers and architects with Natural Wonder, or celebrate Pacific art and culture with Paradise Fair. Free registration available now.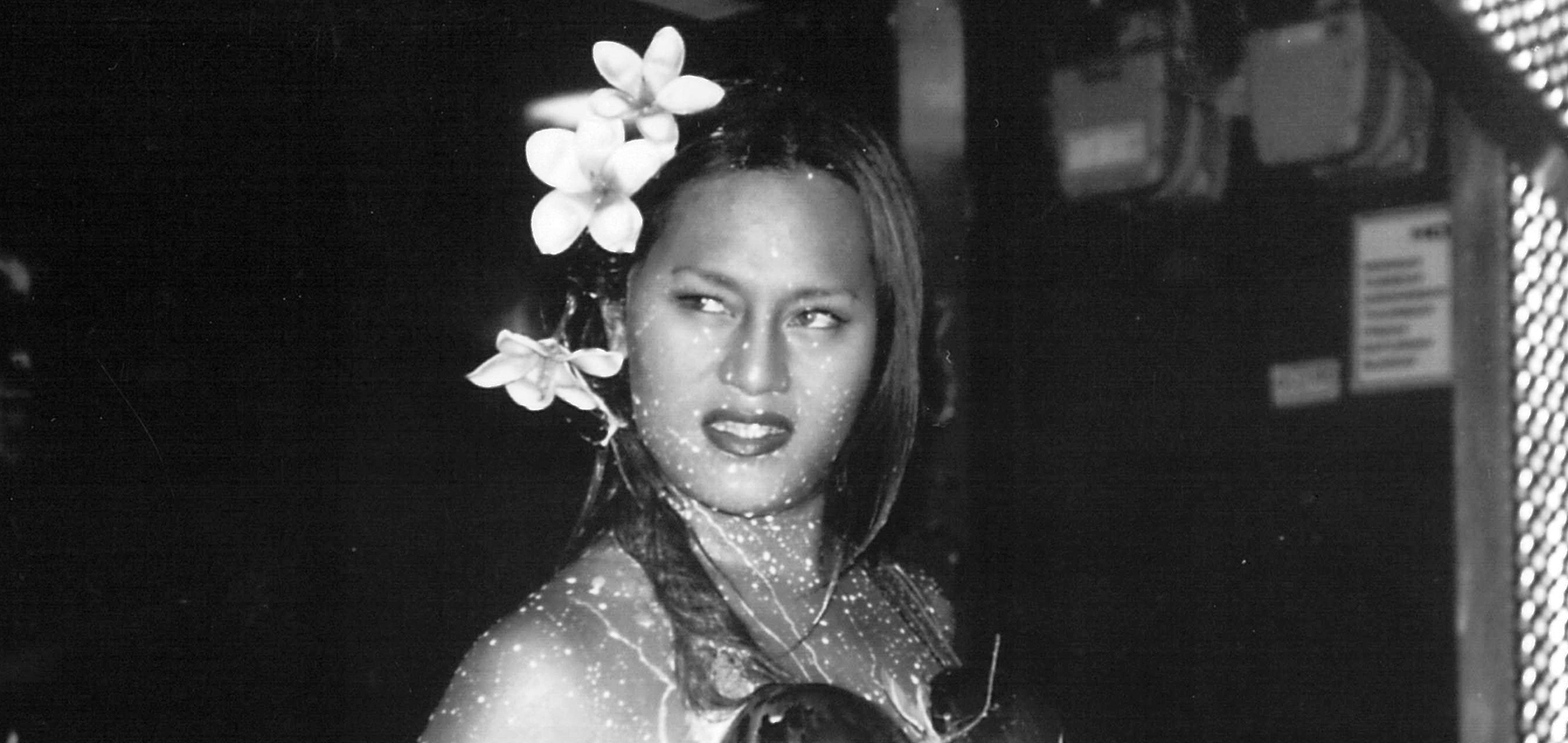 Australian Museum x Vivid Ideas
Australian Museum | Wed 7 June & Wed 15 June, 5-9pm
Rethink your relationship to nature with two free after-hours talks, workshops, entertainment, drinks and more at the Australian Museum – What We Can Learn From Nature and Connection to Country - with the chance to explore the Museum's exhibitions and galleries all night long.
On Wednesday 7 June, discover What We Can Learn From Nature in a night centred around a talk from a trio of in-tune nature experts – photographic artist and activist Leila Jeffreys (Temple, Vivid Sydney 2022), renowned naturalist Tim Low and the Meditation School app creator and author of The 7 Energies of The Soul David Gandelman. Together, they'll explore how improving your relationship to nature can, in turn, improve your relationship with yourself.
And on Wednesday 15 June, explore what caring for Country means and looks like in 2023 with Connection to Country, a night curated by multidisciplinary theatre maker, choreographer and artist Jacob Boehme.
House of Naturalia 
Barangaroo House | Every night, from 6pm
Inspired by Vivid Sydney's 'Naturally' theme, Barangaroo House is transforming into the 'House of Naturalia'. Expect sustainable cocktails, a custom menu by Head Chef Tara Chua centred on the natural world, and projections that highlight rewilding conservation efforts from Visual Monkey.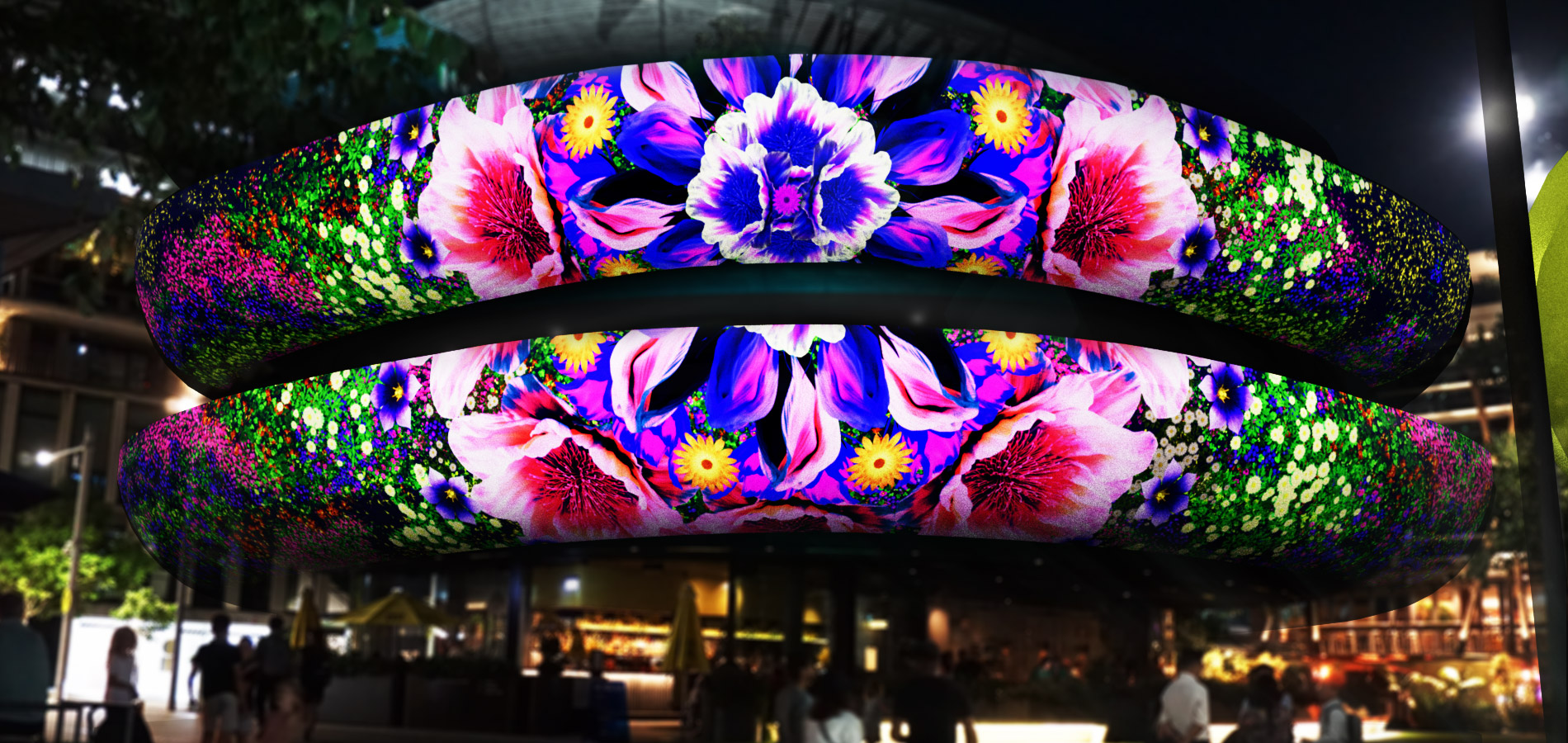 Taking over all floors of Barangaroo House, the House of Naturalia focuses on a zero-waste and sustainability approach. At Rekodo Restaurant & Vinyl Bar on the first floor, you'll find a menu of Tara's dishes curated specifically for Vivid Sydney, while renowned DJs Frank Booker and DJ Jnett will hold down the decks. Upstairs at Smoke Rooftop Bar, a custom cocktail menu will see would-be discarded ingredients transform into the stars of delicious drinks, perfect for sipping while taking in the view.
The Taste and Sound of Sydney
Opera Bar | Every night, from 6pm
Under the illuminated sails, Opera Bar is serving dishes inspired by the city's natural beauties – the sparkling Harbour and the lush Royal Botanic Garden Sydney. Executive Chef Fernando Sanchez's produce-driven menu, styled to represent the sea and gardens, will combine native ingredients with international influences. Expect the likes of Sydney rock oysters with finger lime, scallop crudo with jalapeño, citrus and sea succulents, and poached quince with pepperberry goat's cheese and buckwheat crisp. Opera Bar will also feature live music every night of Vivid Sydney from emerging artists, including Barley Passable, Latifa Tee and Djanaba. 
Plus, the best places to grab late-night cocktails!
As part of our Local Business Program, Sydney restaurants, bars, eateries and more are offering a heap of specials, deals and savings – Explore Vivid Sydney deals and experiences.
For a late-night drink post Light Walk, Customs House has taken inspiration from Vivid Sydney's kaleidoscopic light displays and transformed their cocktail and snack menu with all sorts of colourful creations.
On Friday and Saturday nights, head to Hickson House for a custom and immersive sensory experience in a dark room – complete with bespoke cocktails.
And, when in Walsh Bay, stop by the Theatre Bar at the End of The Wharf to take in the venue's transformation just for the festival, complete with one-off drinks and food dishes.