Vivid Sydney Music Curator's Top Picks
13 Apr 2022
Vivid Sydney's new Music Curator Joe Muller shares what he's most excited about across the groundbreaking Vivid Music program in 2022
Joe Muller, Vivid Music Curator
"There's a huge sense of optimism amongst the artists performing at Vivid Sydney this year and amongst the music community as a whole, with a feeling that Vivid Sydney in 2022 marks a real flag in the sand moment for the return of music, arts and culture in Sydney. Our program includes a spread of international acts and domestic talent and elevates our most potent local Sydney artists, talking to the festival's creative direction – Vivid Sydney: The Soul of the City. A mix of more than 25 venues right across the city will host music events, happening in cultural institutions and iconic spaces as well as non-traditional venues – activating stages that have never existed before. It's a bold step forward for the music program." - Joe Muller
Joe's top Vivid Music picks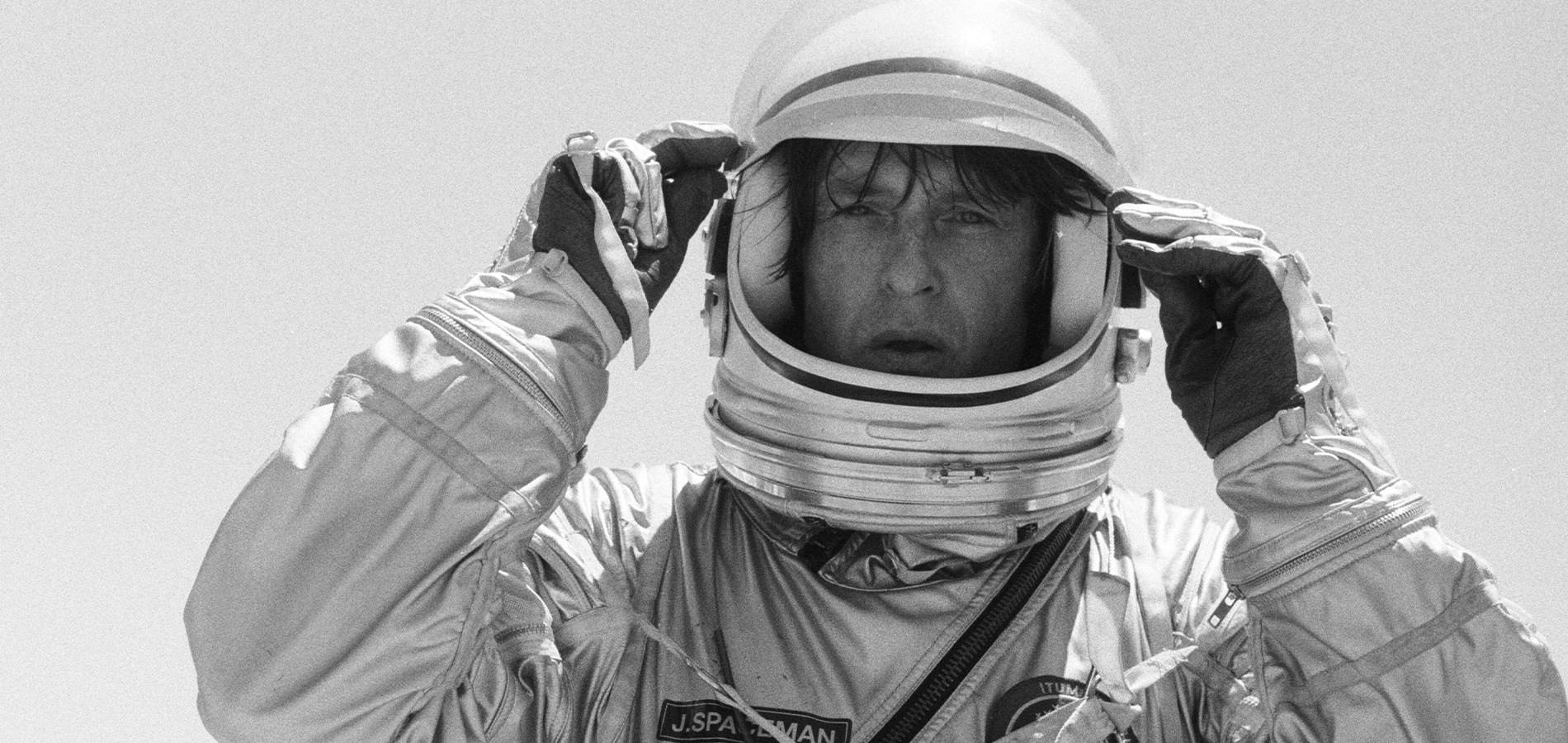 Spiritualized: 7pm, 16 June at Big Top, Luna Park
"This legendary UK space rock band will make their welcome return to Vivid Sydney (they performed at the festival in 2011) for an Australian mainland exclusive performance. Frontman Jason Pierce will bring his 9-piece band featuring horns, strings and beautiful gospel style vocal arrangements to deliver a retrospective set spanning their entire career and celebrating the release of their ninth studio album, Everything is Beautiful - an epic offering of swirling and hypnotic, psych pop."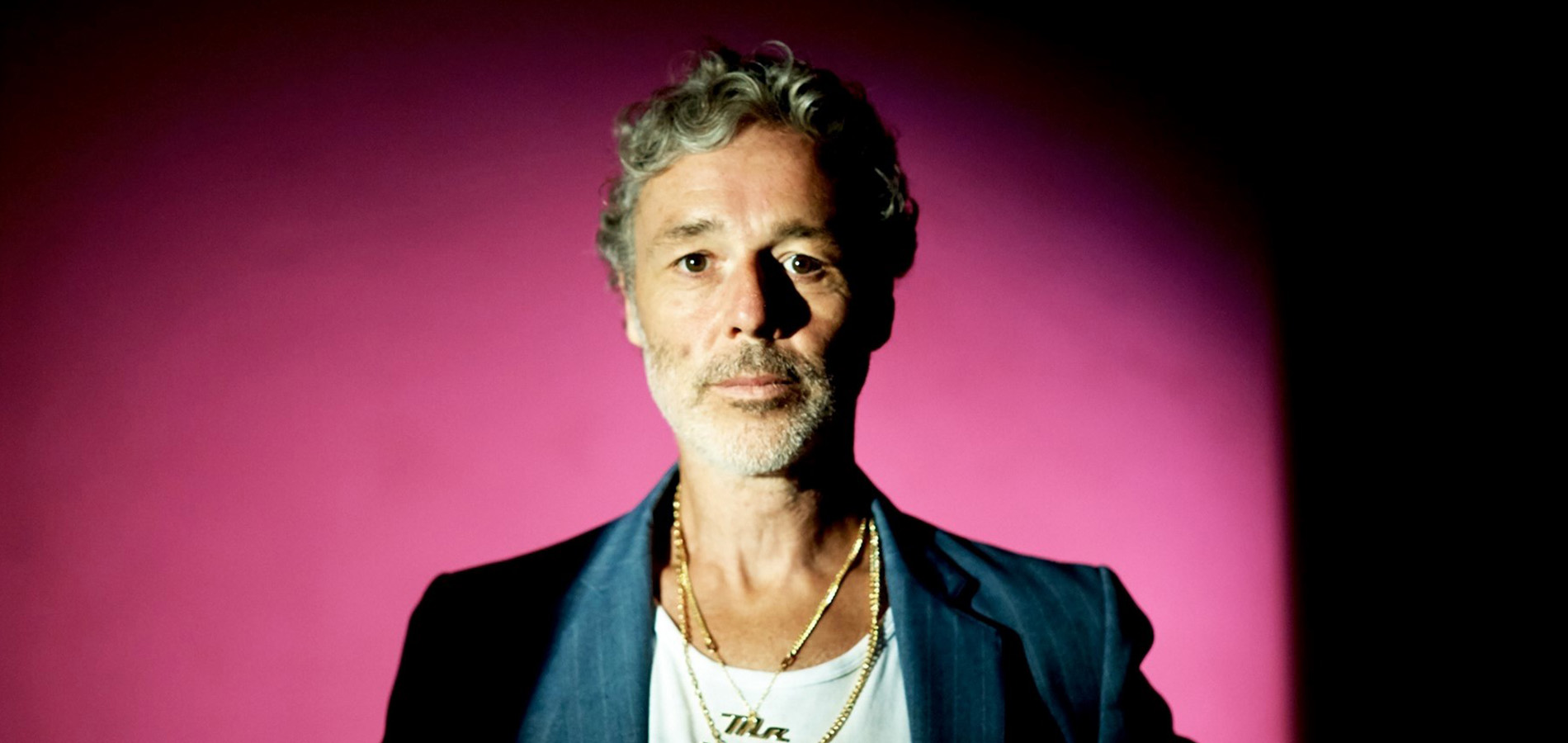 Baxter Dury: 7pm, 4 June at Metro Theatre
"Another UK artist, Baxter Dury is the son of legendary post-punk icon Ian Dury of the Blockheads. In Baxter's 20-year career he has never toured Australia, and so this will be a really special Sydney debut — with the cult fave delivering late night disco swagger, marrying his trademark indie croon and seedy synth pop with a full live band and backing singers."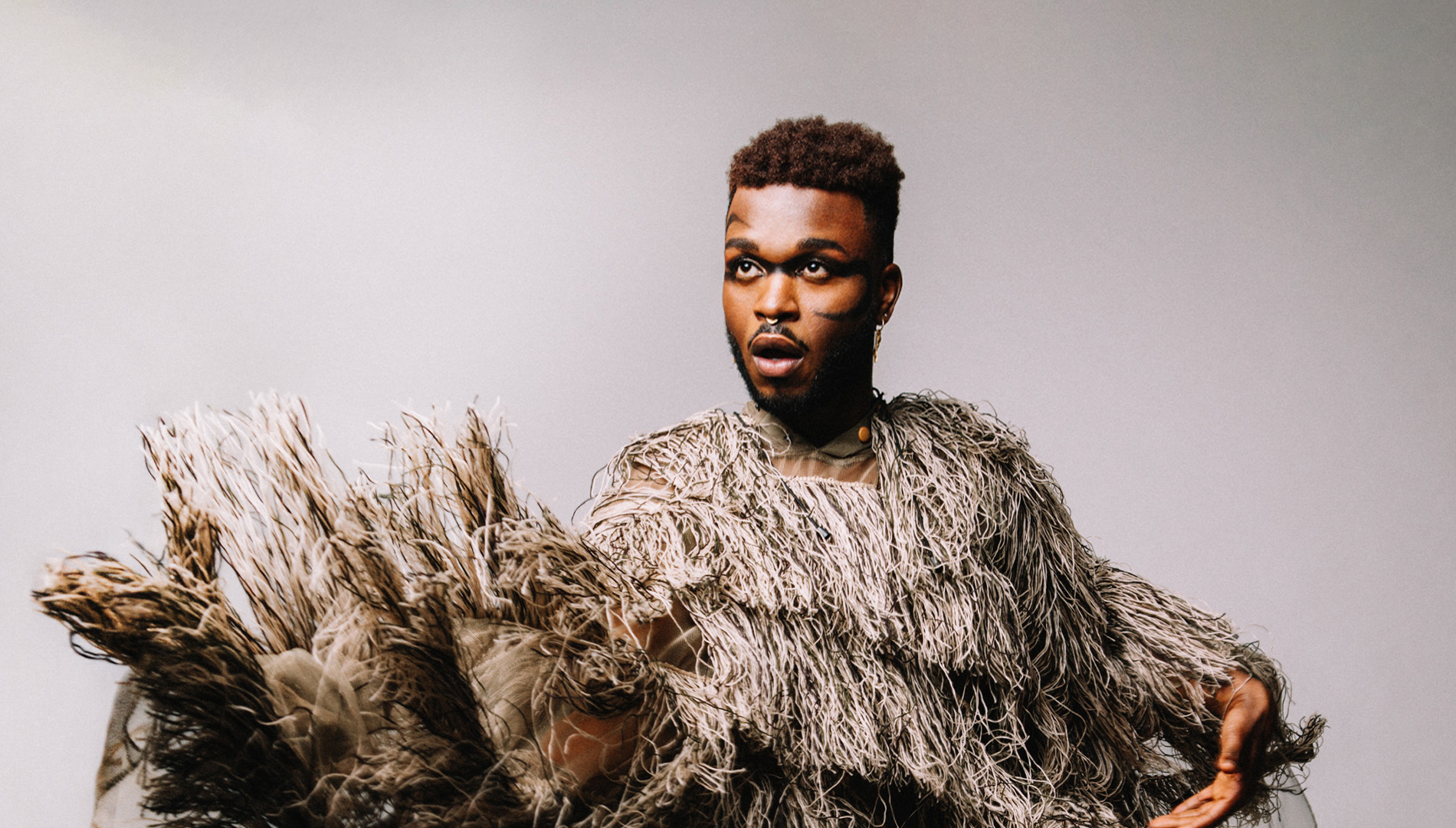 Cakes Da Killa: 7pm, 17 June at Oxford Art Factory
"This NY based rapper sits at the arrow point of a global movement of queer hip hop artists turning heads and defying stereotypes. Expect high energy dance beats, lightning-fast raps and a whole lot of fun."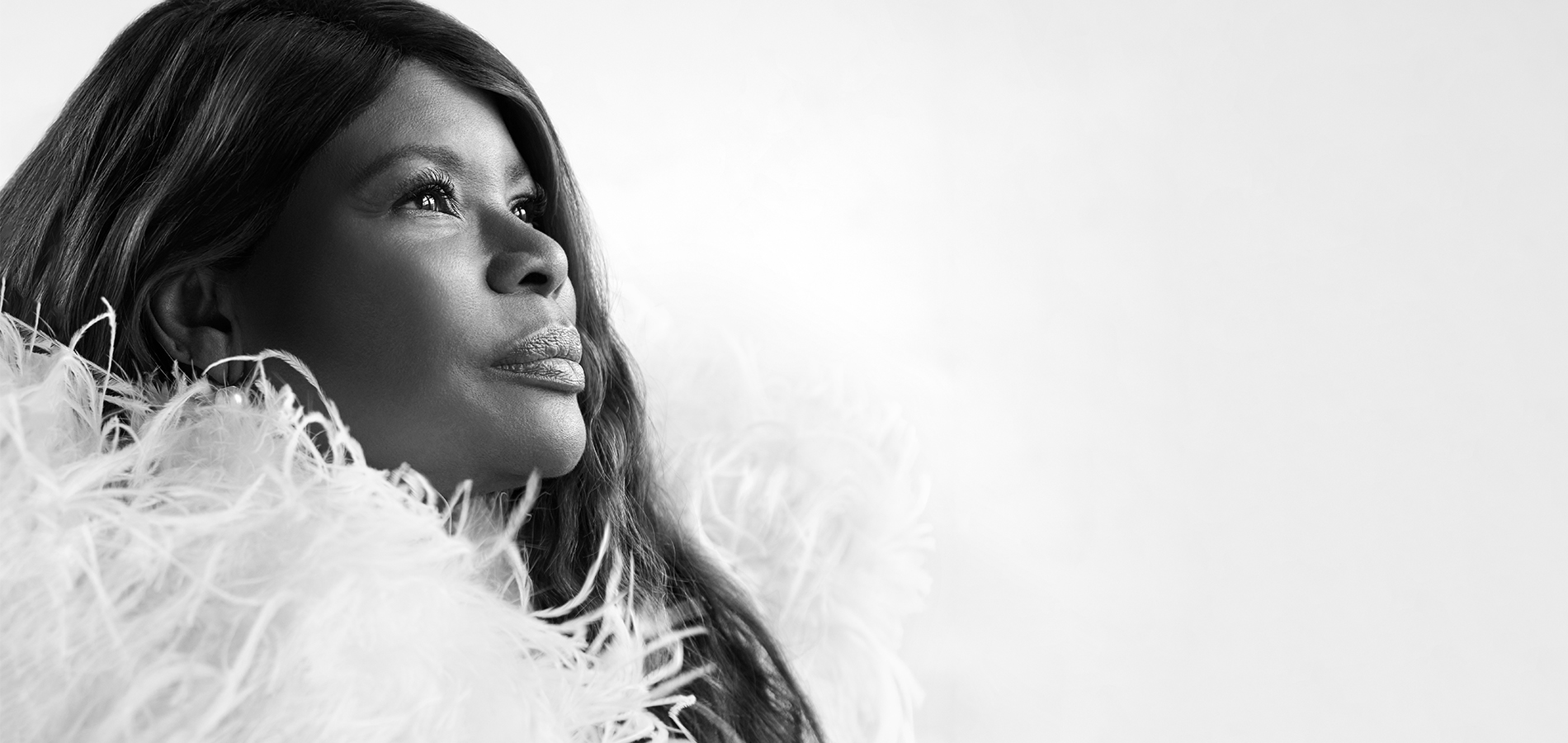 The Gospel According to Marcia: 8pm, 9-10 June at St Stephen's Uniting Church
"A Vivid Sydney world premiere, this new Marcia Hines' show is based on her new gospel album. Originally from the US, the much-loved singer has embraced her gospel roots and will deliver two candlelit concerts in St Stephen's Uniting Church accompanied by a live band and gospel choir. This will be an incredibly special couple of shows."
Vivid Sydney Supper Club: 10pm-1am, Friday and Saturdays at Mary's Underground
"A first for Vivid Sydney, the Vivid Supper Club is a late-night variety show held every Friday and Saturday night of the festival at Mary's Underground. Curated by Sydney uber-Diva Trevor Ashley, a beloved cabaret performer, the line-up includes performers such as Mahalia Barnes, Tim Freedman, Bob Downe and more with our very own Vivid Sydney Supper Club house band plus pop up guests and surprise performances spanning the worlds of cabaret, comedy, burlesque and live music."
Tumbalong Nights: Various times, Wednesdays-Saturdays at Tumbalong Park
"A public program of free shows will be held from Wednesday to Saturday nights for the duration of the festival, right in the heart of the Light Walk, featuring a line-up of diverse Australian talent. This is a massive program, with highlights including Mo'ju, Mildlife, Milan Ring, Maina Doe, Donny Benet and the premiere of a new collaboration from Gordon Koang and Sampology. On Saturdays from 5-6pm, there will also be a program tailored just for kids featuring Playschool's Justine Clarke and more.
This program makes Vivid Music accessible to all of our community and unites the Vivid Sydney program in a macro sense, marrying the music with the Light Walk."
Joe's top Vivid Light pick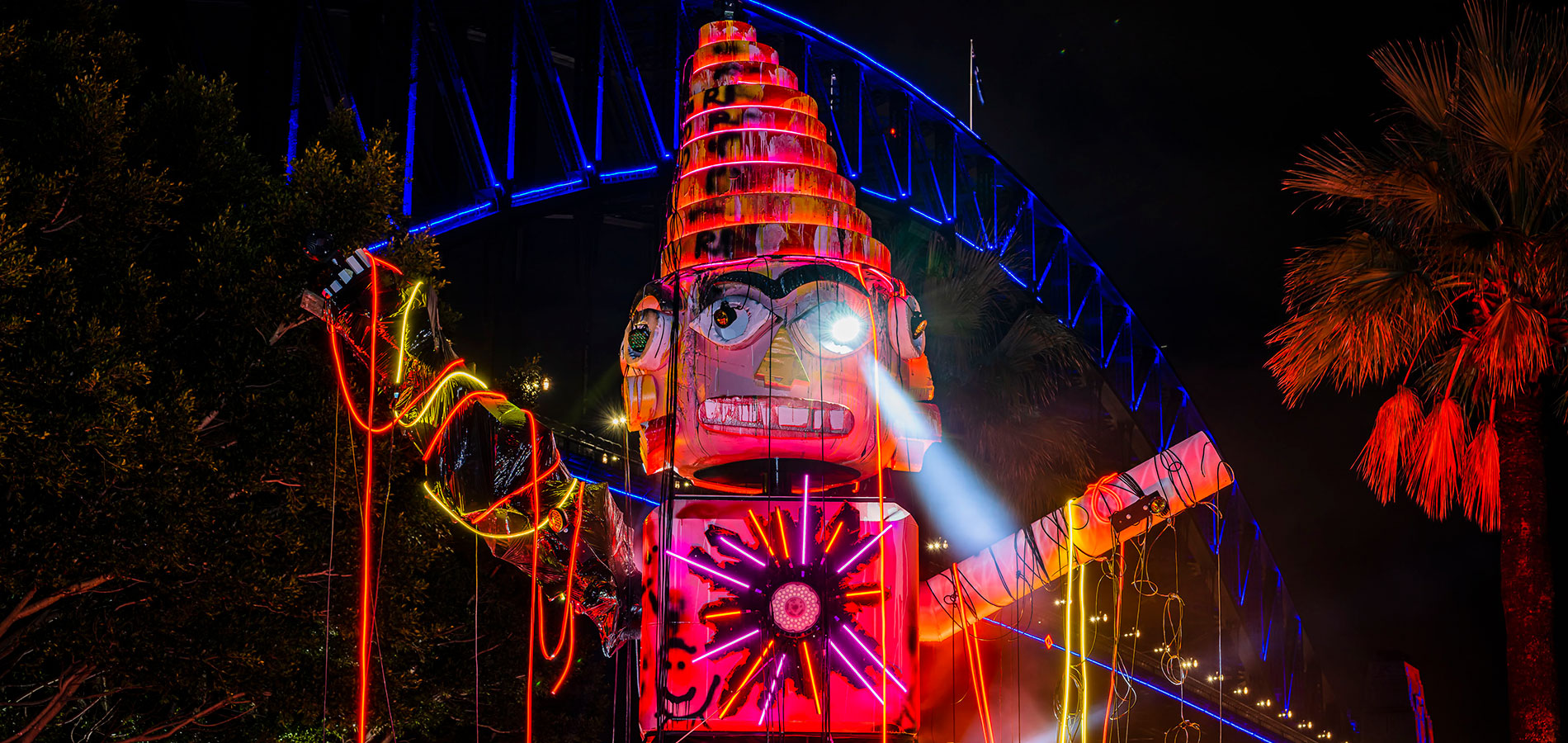 Earth Deities, Ramesh Mario Nithiyendran – Hickson Road Reserve
"I'm excited about Earth Deities – an eight metre tall, multi-limbed avatar being installed at Hickson Road Reserve; Ramesh has a punk energy in his sculptural works that I connect with – he makes these large-scale psychedelic installations and I'm keen to see how he'll incorporate light."
Vivid Sydney will run for 23 nights from Friday 27 May to Saturday 18 June 2022. Tickets are on sale now.