Our accessible guide to Vivid Sydney
Vivid Sydney prides itself on being a festival for all. From low-sensory sessions to a route ideal for accessibility requirements, we've created an itinerary highlighting the accessibility options on offer, so everyone can make the most out of Vivid Sydney's Light Walk.
We're starting off at the Central Station end of the Vivid Light Walk, but feel free to begin at Circular Quay, Town Hall or Wynyard too – whatever suits. Both ends, or beginnings, of our Vivid Light Walk feature multiple accessible pickup spots, as well as accessible minibus parking, which is complimentary but must be pre-booked via this link.
While the entirety of the Vivid Light Walk is wheelchair accessible, we've also created a street gradient guide on our map to help highlight the easiest route for anyone with accessibility requirements. And if you have any questions while visiting, Information Kiosks are littered across the Vivid Light Walk, staffed with knowledgeable, friendly volunteers.
You can filter Ideas, Music and Food events by accessibility accommodations via our event search page. We also recommend reaching out to the venue directly to inquire about accessibility requests.
Darling Harbour
Starting at Zollner Circuit, where accessible parking is available every night of the festival, you're right next to one of Vivid Sydney's most electrifying spots – Tumbalong Park.
There, you'll spot River Mouth by local artist Emma-Kate Hart, and Swarm by London art collective toystudio, as well as our Tumbalong Nights stage. Each Thursday-Saturday (and Sunday 11 June), you can catch a double-bill of live music for free, plus children's shows each Saturday from 5pm to 6pm.
Once you're done jamming, you can head to Elemental, a whole other kind of show at Darling Harbour featuring 80-metre water shooters, flames, projections and pyro technics. You can also find an additional accessible drop off point nearby at Iron Wharf Place.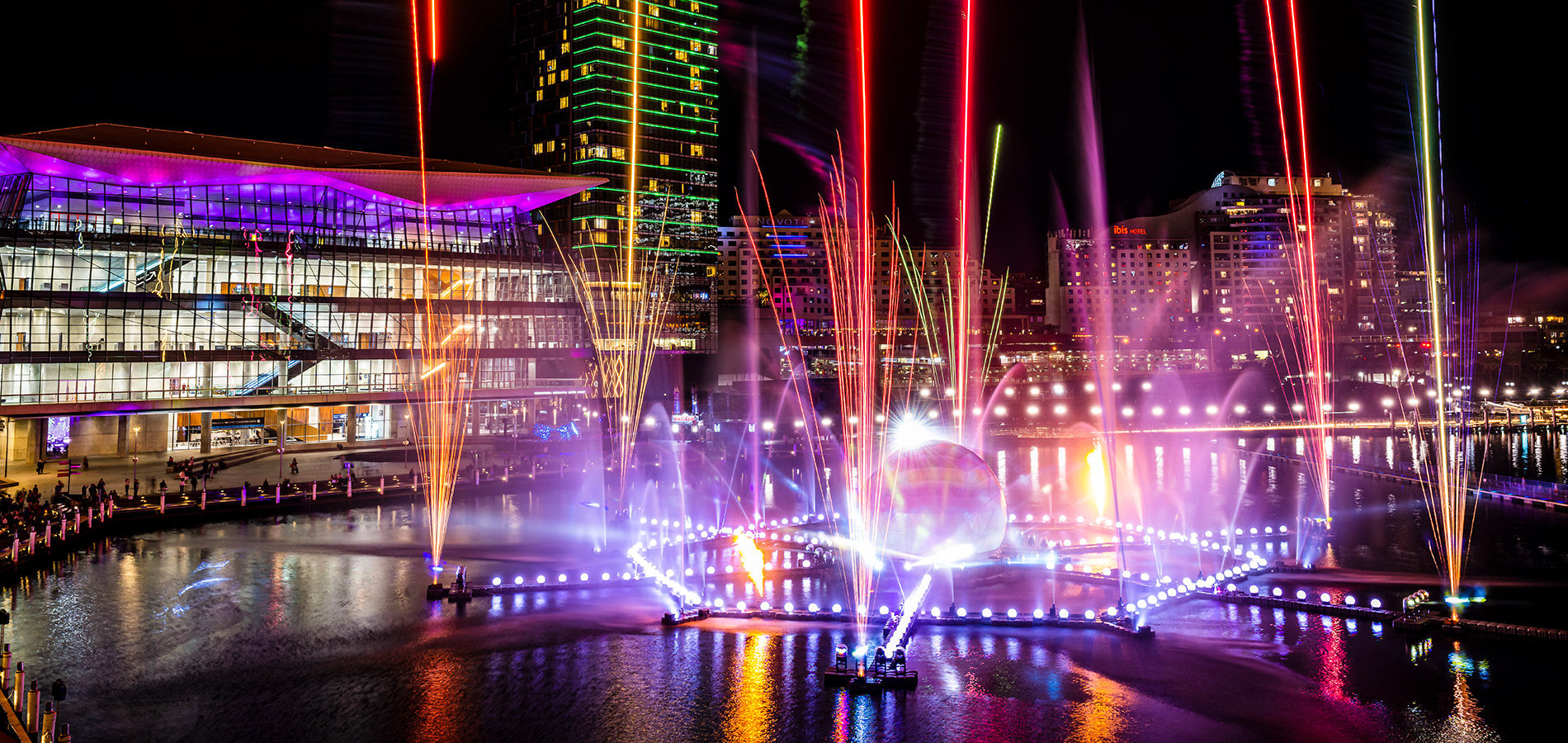 And to view Harbour Life, a projection onto the HMAS Vampire, access the Pyrmont Bridge via Wheat Road, which has a lift. The bridge itself is step-free and provides a beautiful vantage point.
Barangaroo Headland
If you're eager to explore the full Vivid Light Walk, continue along to Barangaroo via the waterfront. Otherwise, you can catch a ferry from King Street Wharf to Circular Quay – it's also an unforgettable way to see the city illuminated from the harbour!
Catch Fish are jumping and Lilies as you pass by the water, and be sure to check out The Tunnel, an interactive and wheelchair accessible adventure through 8,000+ LEDs. (This work does feature intense lighting and may not be suitable for people with epilepsy and other conditions with sensitivity to light.)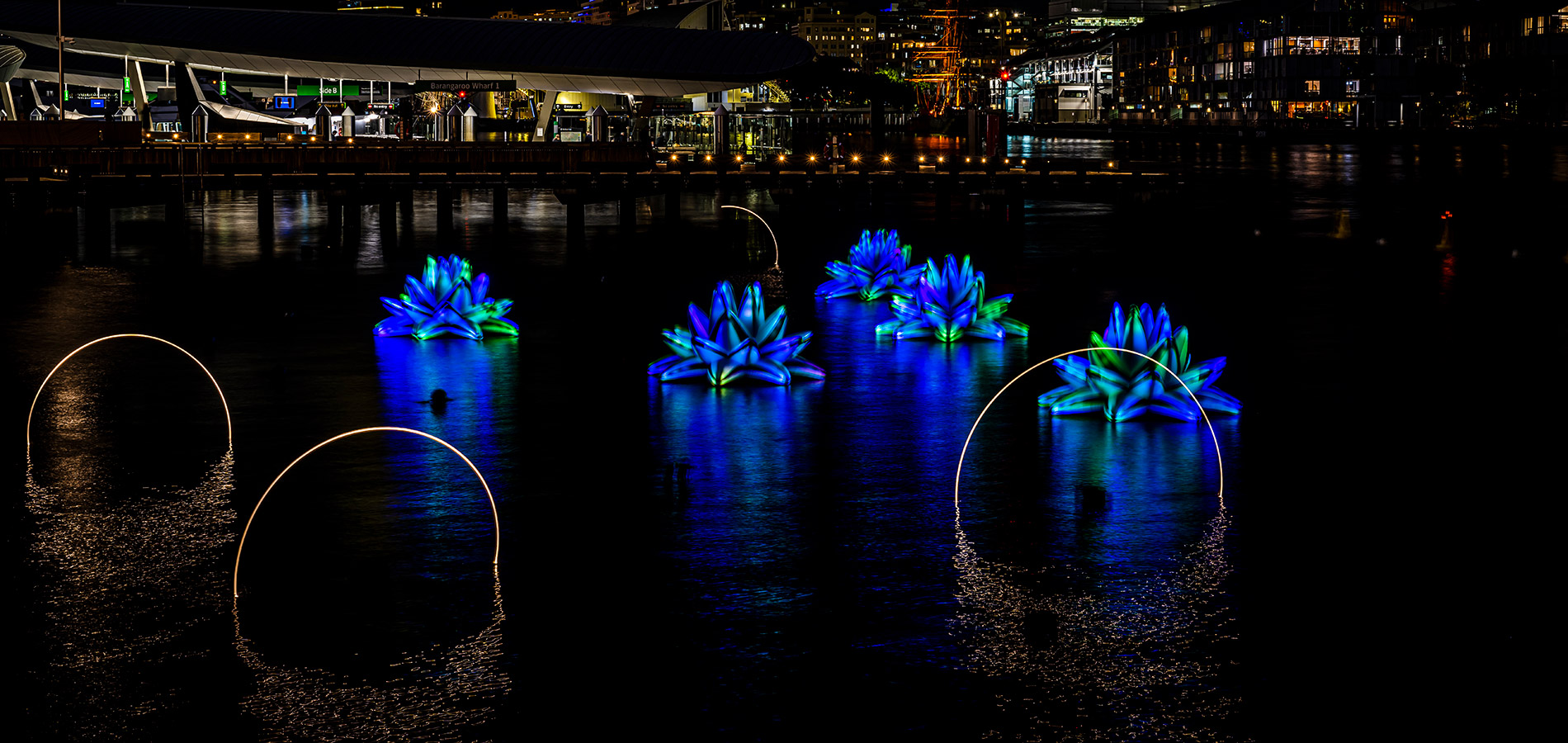 Continue along the harbour and you'll spot What Lies Beneath at Nawi Cove as you head towards The Cutaway, home to both Vivid House – an immersive 360° experience through four awe-inspiring artworks - and the Vivid Fire Kitchen.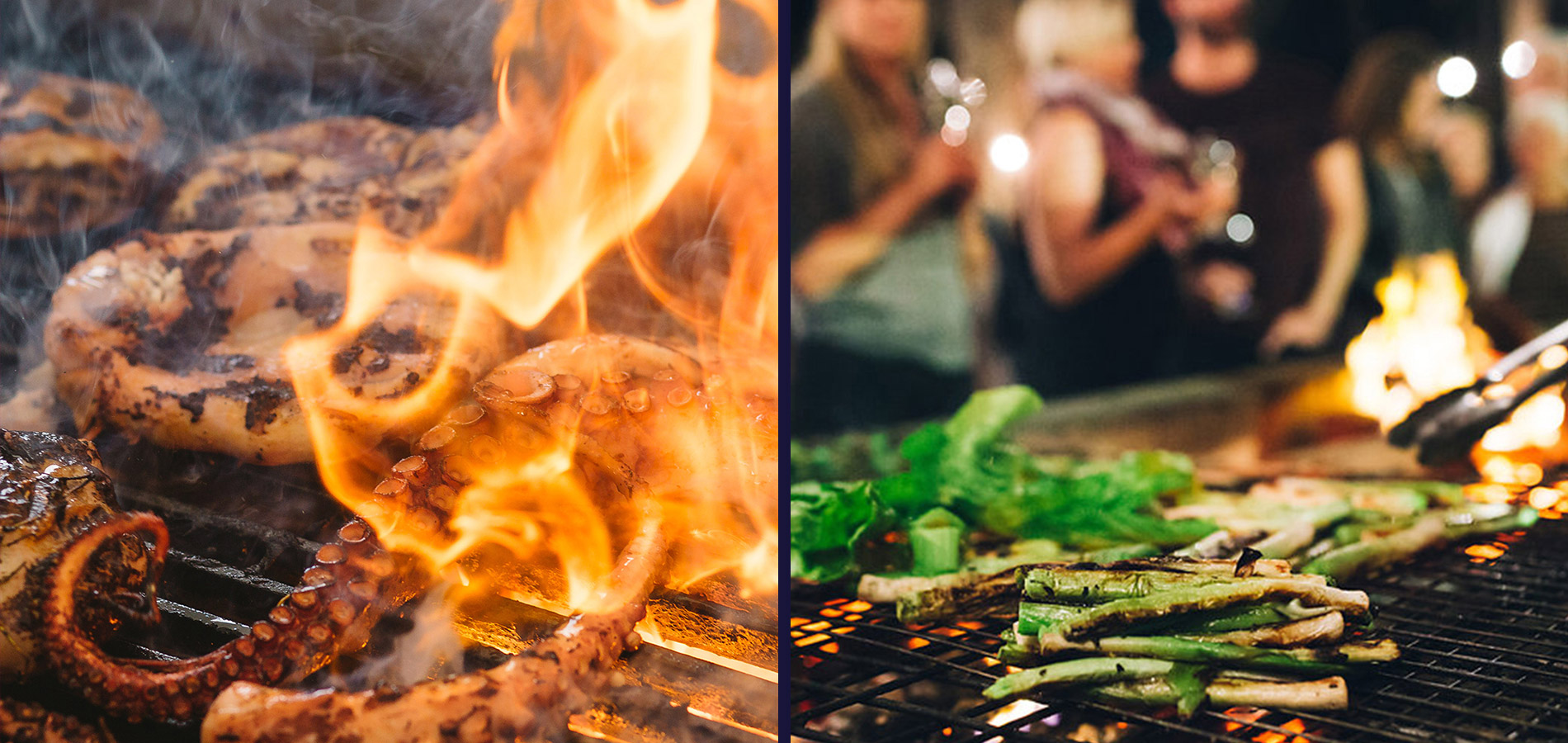 Stop for a bite and drink from international pitmasters and street food heroes alike and catch a free fire-cooking demonstration. We do expect this to be a busy and high-sensory space of smells, light, music and flames.
Stargazer Lawn is home to Vivid Light Walk highlight The Last Ocean by Jen Lewin, one of Vivid Sydney's biggest works to date. Access the lawn via the lift at The Cutaway, or the accessible stair-free ramp at Wulugul Walk.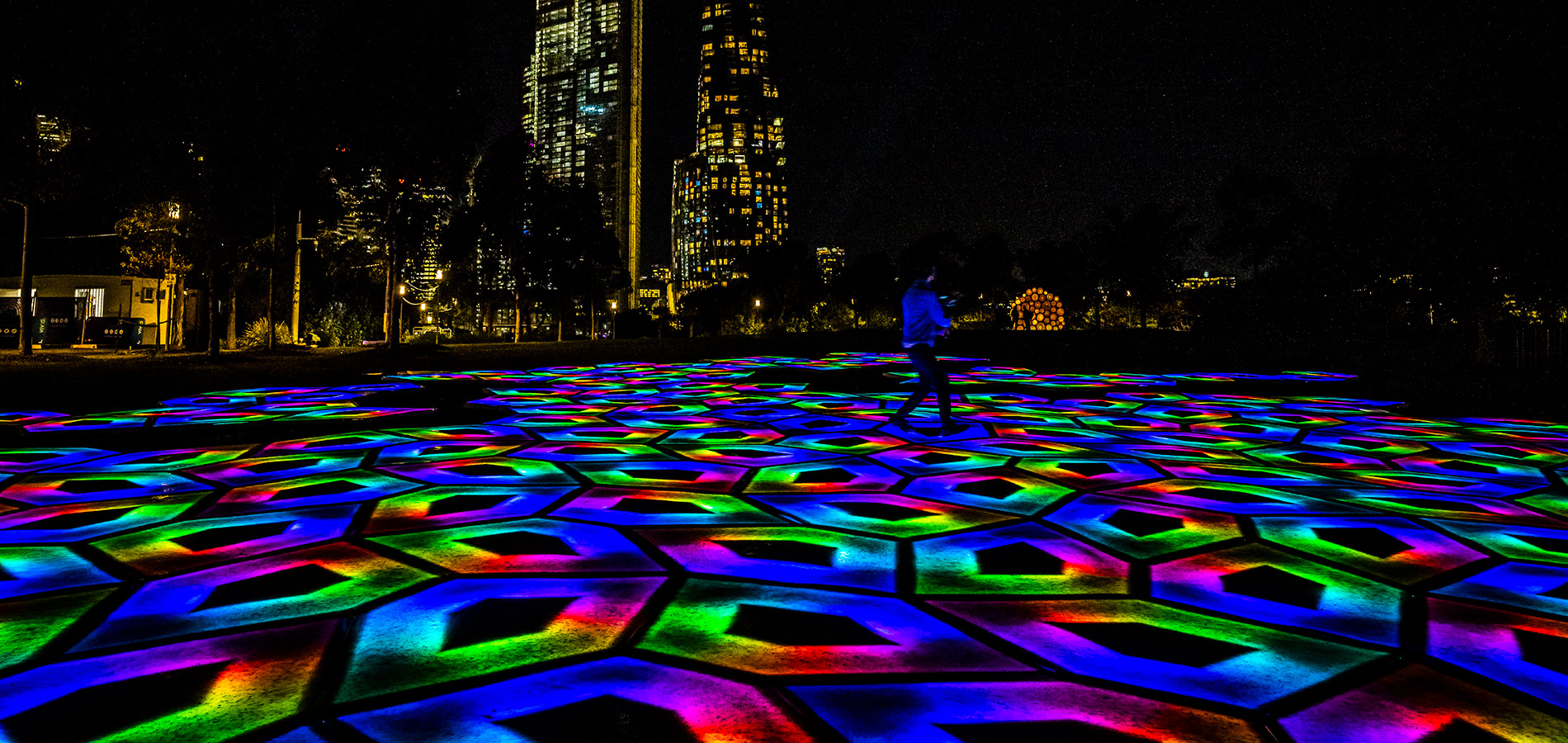 Be sure to take in Silent Observers, Dune and Night Whisper too, as well as Light Forest, made by Tasmanian artist Duncan Meerding and inspired by his own alternative sensory world as a legally blind person with less than 5% vision.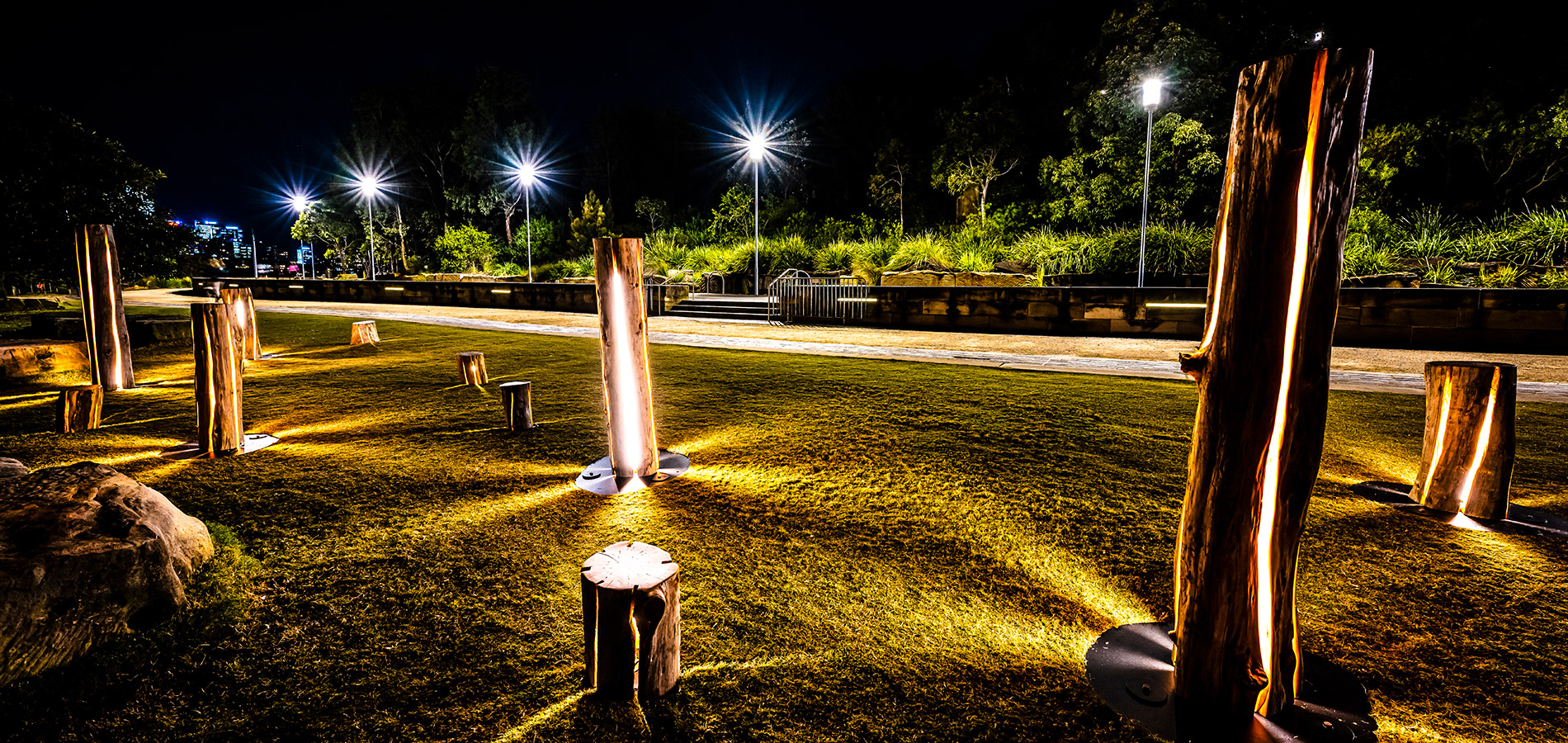 Walsh Bay
Following the Light Walk along Walsh Bay, you'll take in a set of four works: Spirograph, Ghosts, Bump and Sway and Monad. For a stair-free route to Circular Quay, simply follow along Hickson Road to the Overseas Passenger Terminal and make sure to see Dandelion along the way.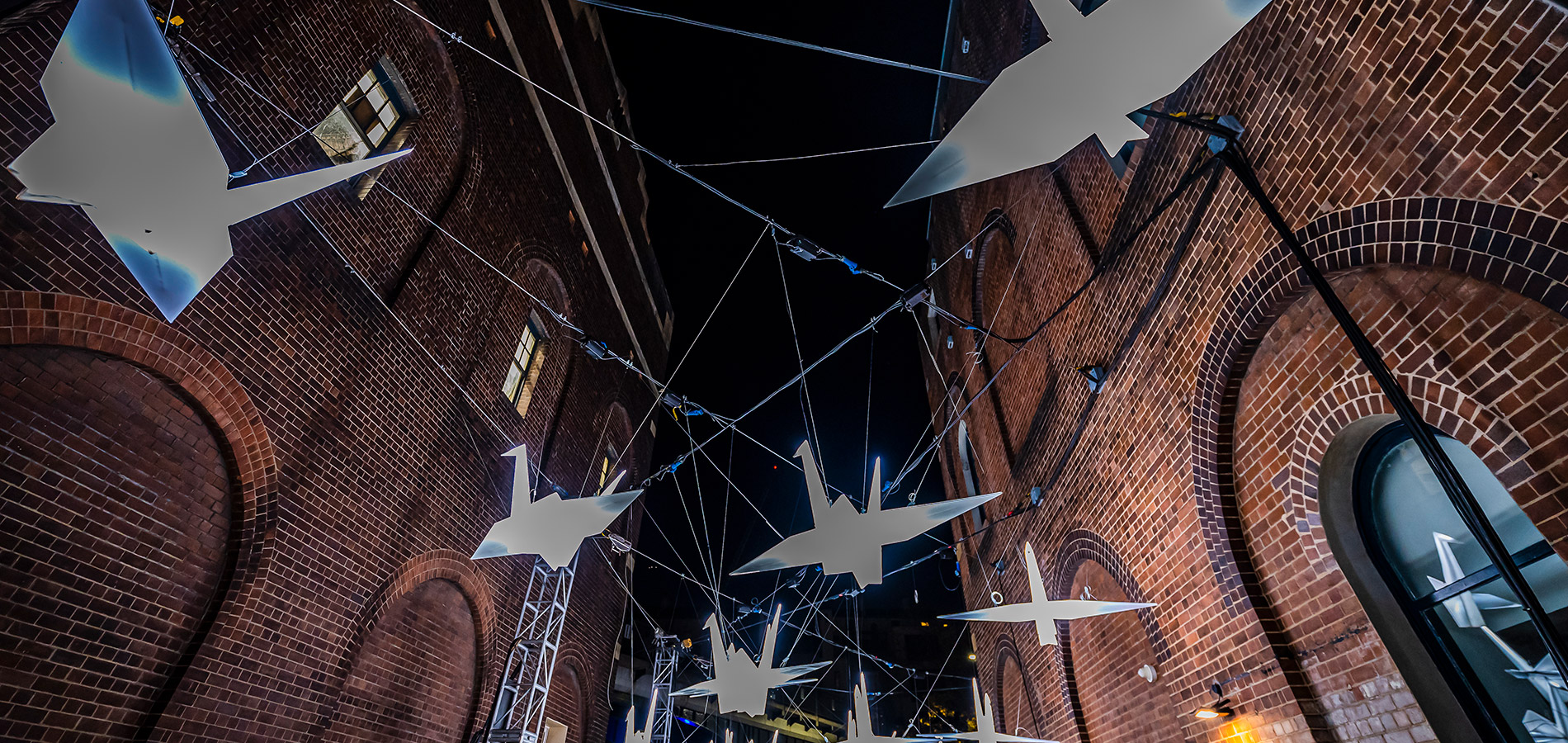 There's also an accessible viewing area at Hickson Road Reserve, a great vantage point to take in the Lighting of the Sails, which this year is a tribute to late Australian artist John Olsen.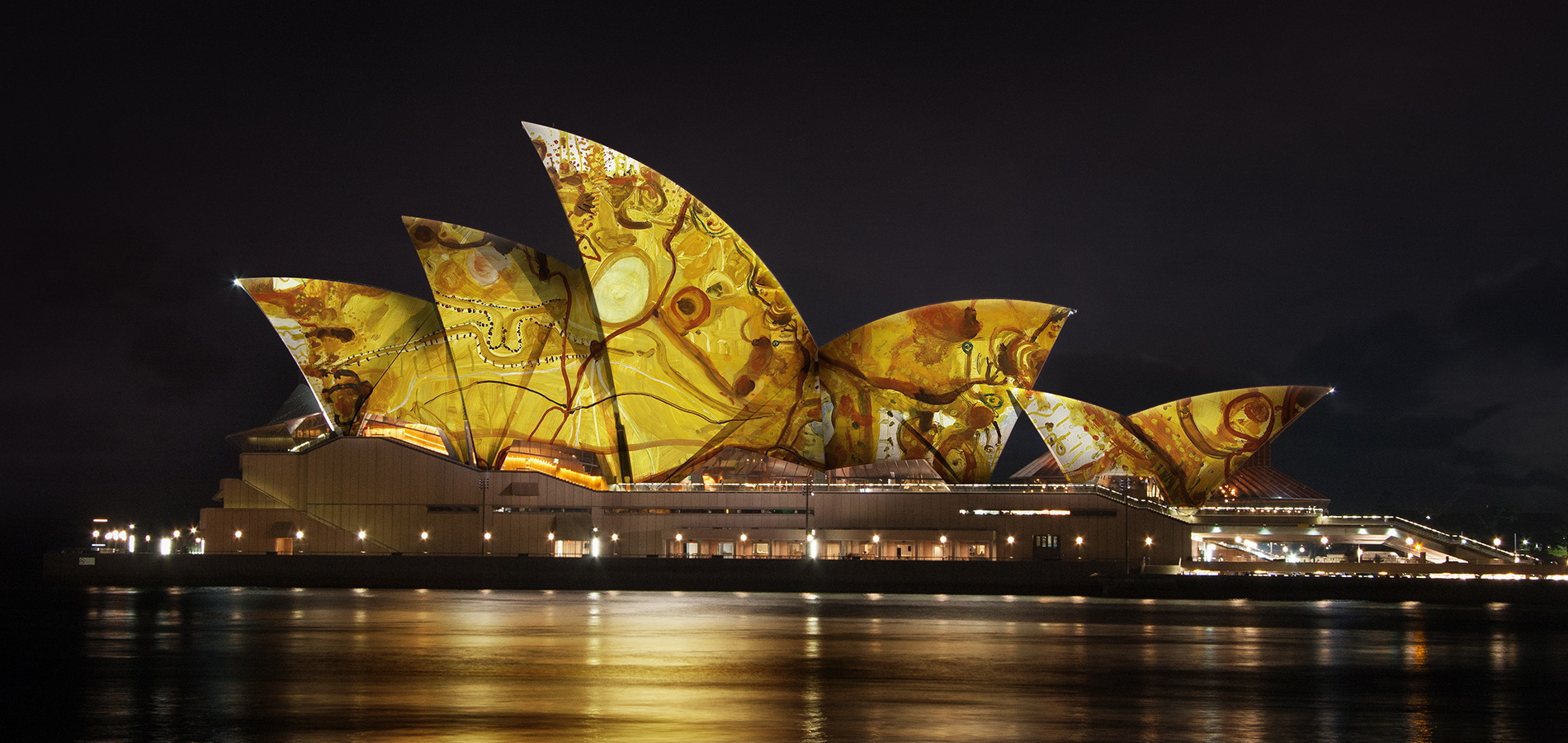 Circular Quay
As one of the busiest sections of the Vivid Light Walk, we'd recommend coming to Circular Quay during a quieter time such as a night earlier in the week.
There are two accessible drop-off and pick-up spots in Circular Quay. The first, at Circular Quay East, on the corner of Alfred St and Phillip St, is available Friday-Sunday nights and Monday 12 June. The second is at the Sydney Opera House (which requires a mobility permit to access) and is available seven nights a week. Find a full list of parking and drop off options on our transport page, alongside public transport information.
In addition to Hickson Road Reserve, the lawn in the front of Museum of Contemporary Art is another accessible viewing area. From there, you'll be able to take in the city skyline and illuminated harbour as well as works like Barerarerungar on the MCA façade and Lighting of The Sails.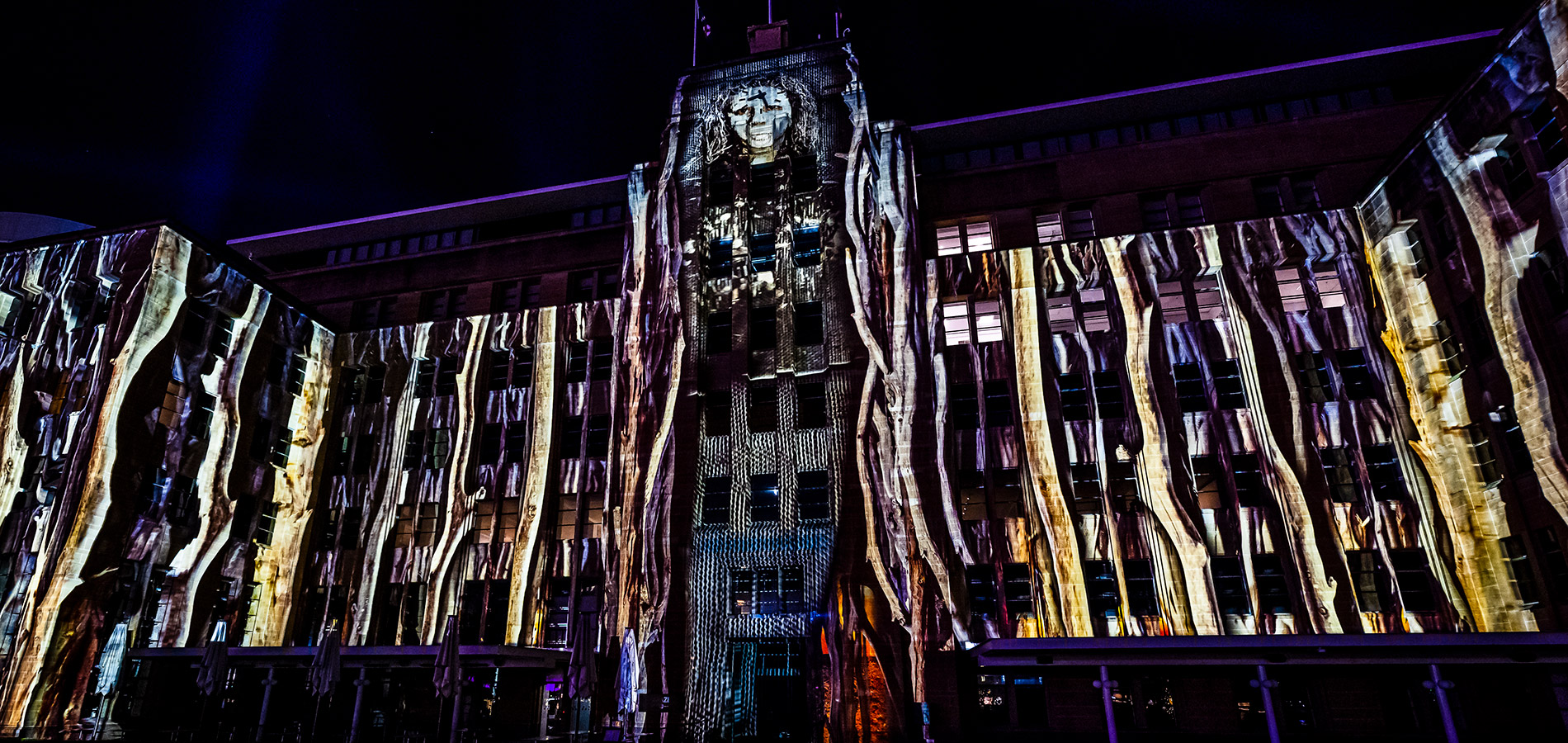 Depending when you visit, it's a perfect spot to take in Written in the Stars, this year's drone show above the waters of Circular Quay – you can find the show times here. Or reserve ahead for a spot at Opera Bar for The Taste and Sound of Sydney, featuring live music and a menu inspired by the city's natural beauties. What better way to cap off your night?
Plus, a post Vivid Sydney experience
While Vivid Sydney wraps up on June 17, Lightscape continues till July 16. Transforming The Royal Botanic Garden Sydney, it's a 2.1km journey through a spellbinding world of glowing tunnels, illuminated tree canopies and larger-than-life flowers.
There are two Relaxed Sessions of Lightscape, on Wednesday 21 June and Wednesday 28 June at 5.30pm. These are designed for anyone who would benefit from being surrounded by less people, reduced bright lighting and sounds and have access to a designated quiet area. For more information and to book, call Ticketek's Accessible Line on 1300 665 915 or book accessible session tickets online.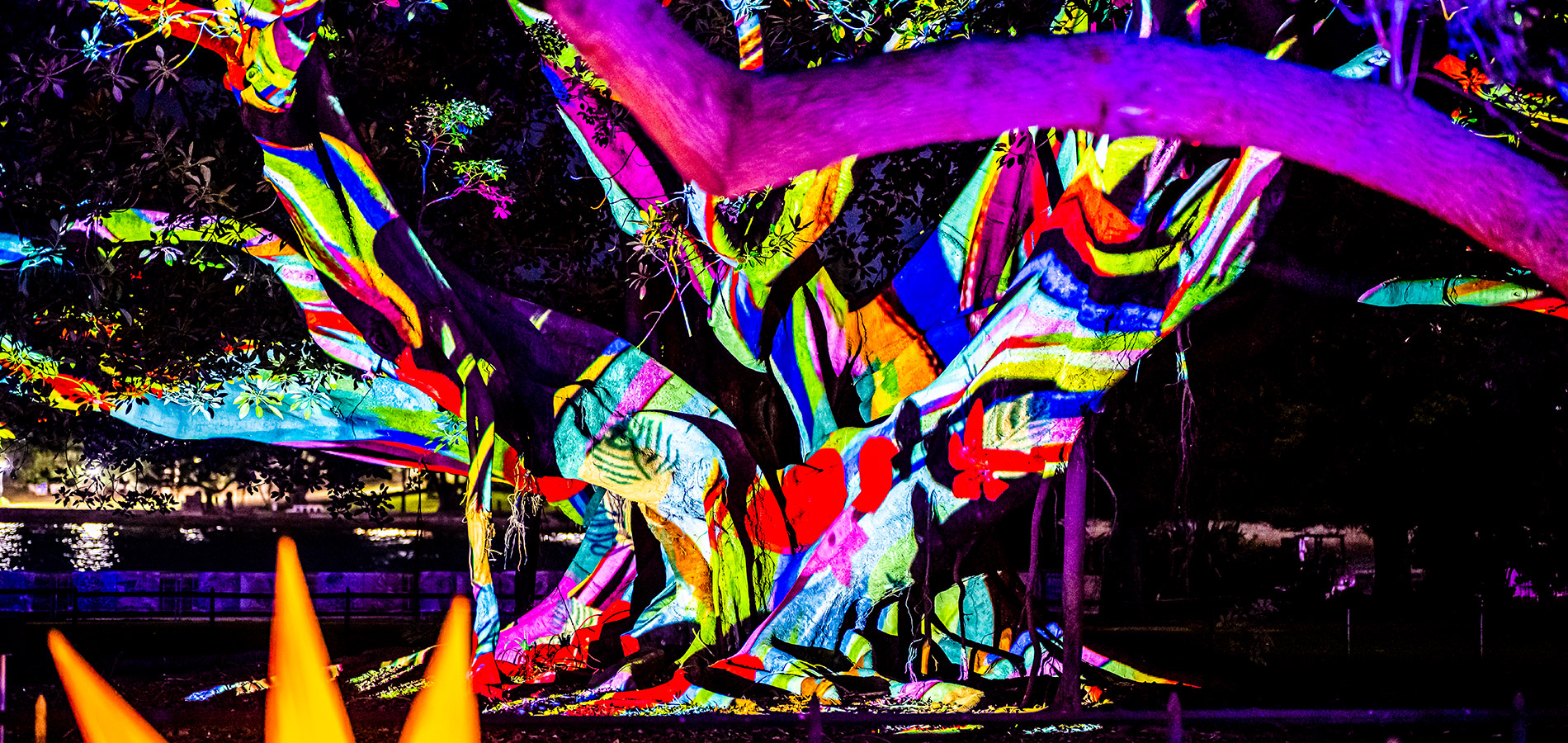 You can explore the full range of parking and drop off spots on our planner map, which also highlights where you can find facilities, accessible viewing areas, ramps, and toilets. A downloadable map will be available closer to the festival. We've also created Audio Visual Descriptions for Light works.
For further information on accessibility options around public transport, accessible parking and more, visit our Access and Inclusion page. If you have any specific requirements or questions not covered there, please contact our team at vivid.access@dnsw.com.au or (02) 9931 1190. If you are deaf and/or find it hard hearing or speaking with people who use a phone, the National Relay Service (NRS) can help you.