2018: Must-See Events At Semi Permanent
07 May 2018
Join some of the world's biggest and brightest stars in design and technology at Semi Permanent 2018.
Held at Carriageworks, the three-day festival will celebrate innovation, inspiration and creative tensions with a range of panels, speakers, discussions and more. Read on to discover huge must-see events at this year's Semi Permanent festival.
FUTURE STATE PANEL,  CARRIAGEWORKS, 24 - 26 MAY
Over three awesome days the Future State Panel will be discussing, "creative tension as inspiration" at Semi Permanent. The panel will be exploring music, food and sport through the lens of design. The team will touch on realistic expectations in business and harnessing your creativity through immersive storytelling. The panel will discuss topics such as communication, travel and technology, and delve into what this means for the future in their industries. Find out more information and purchase your tickets here to experience the excitement, energy and more!
PAULA SCHER, CARRIAGEWORKS, 24 MAY
Known for her excellent graphic design work around New York and across the globe, Netflix featured artist Paula Scher will be attending Semi Permanent in 2018. Recognised as one of the most influential graphic designers in the world, Paula has received hundreds of industry awards and honours including the National Design Award for Communication Design, the AIGA medal and the Chrysler Award for Innovation in Design. This year, Semi Permanent is lucky enough to be hosting Paula as she delivers a masterclass titled "How I Really Do Things". Her presentation will cover the ins and outs of the design industry, a review of some of her projects, and insights on overcoming personal and creative challenges.
Scott Dadich & Patrick Godfrey, Carriageworks, 24 - 26 May
Both Dadich and Godfrey come from innovative backgrounds, collectively working for Microsoft, Cisco, Dolby Laboratories and WIRED. These two powerhouses have merged in recent years to redefine the future of the Silicon Valley innovation culture, spurring a great movement. The design collaboration did not assume the typical approach of a brand redesign or a creative cycle, prompting them to open their own design firm Godfrey Dadich Partners.
TINKER HATFIELD, CARRIAGEWORKS, 26 MAY
Design deity Tinker Hatfield is one of the three special guests joining Dadich and Godfrey on stage at Semi Permanent in 2018. A track and field star himself, Hatfield is known for his innovative design work at sportswear giant Nike, designing many pairs of shoes in his time. His most famous line of shoes, however, are the the iconic Nike Air trainers, designed in collaboration with Michael Jordan. He has collaborated with many other athletes including LeBron James, Kobe Bryant, Roger Federer, Laird Hamilton, Gabrielle Reece and Renaud Lavillenie, working to illustrate personality, with design functionality.
ALEX SCHLEIFER, CARRIAGEWORKS, 25 MAY
The Vice President of Design at Airbnb leading the experience, content, insights and production design teams. Alex's passions lie in creating user-friendly, engaging digital content and beautiful interfaces for his consumers. Alex has worked across branding to website development and is sharing his insights on his journey so far with airbnb. Join him at Semi Permanent to hear more about his vision for the future of content and design.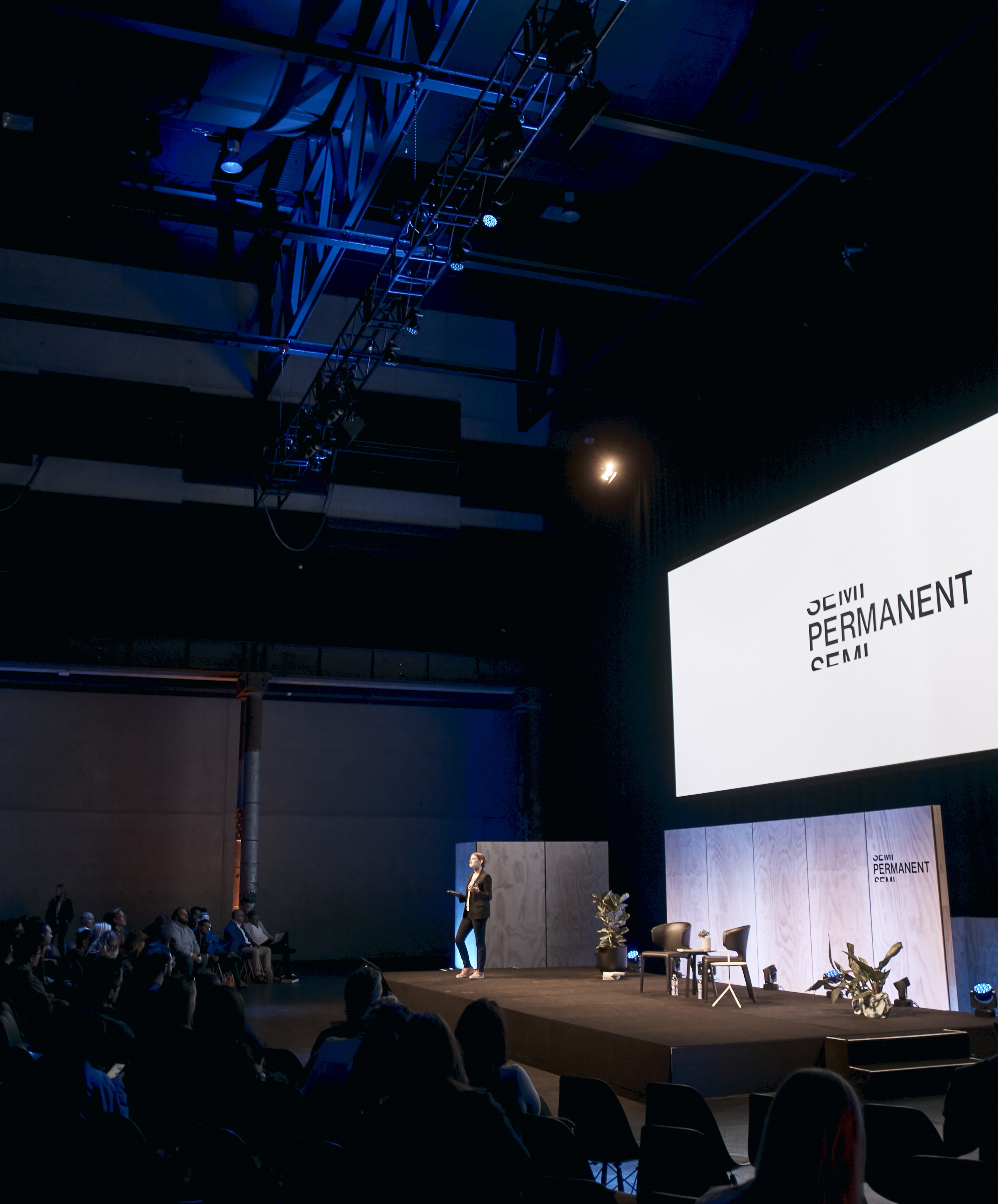 Luke Woods, Carriageworks, 26 May
The face behind Facebook, Vice President of Design, Luke Woods will be attending Semi Permanent in 2018 to share his insights on the social media giant that we all know and love. Woods has been working at Facebook since 2015, and in his time has shipped innovations such as Messenger and Safety Check. He is passionate about design and making functional products for people that they will love. Join Woods as he shares his experiences in Sydney in 2018.
Ajaz Ahmed, Carriageworks, 25 May
At age 21, Ahmed had established his own creative innovation agency, AKQA. Today, the company works with clients such as Nike, BBC and Rolls Royce to deliver personable creative content. Ajaz has no co-authored two books on starting a transformative business, "Velocity" & "Limitless". This year at Semi Permanent, Ajaz takes the stage to discuss his business venture struggles and triumphs, and divulges his latest passions and interests in design.