A First-Timer's Guide to Vivid Sydney
16 Apr 2018
From 25 May to 16 June, Australia's largest city will host an exciting program of light installations, exciting live music shows and ideas talks and panels.
With a diverse lineup of artists and experts from a number of creative and scientific backgrounds, Vivid Sydney will explore a wide range of topics, showcase where tech meets arts with mesmerising light shows and jam out with a plethora of exciting musical powerhouses and local underground talent. Launching in 2009, Vivid Sydney is now the largest festival in Australia—and this year's event is set to be bigger than ever. Read on to find out more and get ready for the 10th anniversary of Vivid Sydney.
As always, the Sydney Opera House will play host to a number of key events during Vivid Sydney. Not the least of these is the Lighting of the Sails, which transforms the Opera House into a moving, multicoloured canvas on each night of the festival.
At Darling Harbour, Fantastic Oceans will combine light projections, lasers and water fountains to transport spectators to a world of shimmering corals and bioluminescent jellyfish, and Tumbalong Lights will be on hand for entertaining, family fun. On Sydney Harbour, cruise ships and vessels will also light up to become part of the colourful landscape at Harbour Lights.
Taronga Zoo

has revamped its ever-popular

Lights for the Wild

showcase, with a new flotilla of animal light sculptures sharing an important message about conservation.

The Royal Botanic Garden Sydney will feature a number of amazing light installations. Meander along the interactive pathway of Aqueous, explore the pulsating Nautilus Forest, and submerge yourself in the rolling waves of He'e Nalu.
Further north, The Concourse at Chatswood will feature a 360-degree light projection of stars, planets, and the wider universe in an installation called FUTURESCAPE. Chatswood will also welcome the Light Market, a pop-up street market comprised of recycled materials, lasers, and scaffolding.

Visit

The Rocks to enjoy dozens of light installations and a range of events and conferences from the Vivid Sydney Ideas program. Swim, jump and move through thousands of virtual toy balls at BALLpit, and stand beneath a canopy of 1000 Cranes which light up as visitors gather beneath them.
This year, Barangaroo will transform into an illuminated promenade inspired by water, earth and fire. Those who arrive before 9pm might also discover a huge, luminescent puppet ambling along the waterfront.

In the CBD, Macquarie Place Park will light up with a number of beautiful displays, including the delicate, fluttering

Chrysalis.
Don't forget to check out lots more Vivid Sydney Light, Music and Ideas events to discover across the city and surrounds.
Where To See The Best Live Acts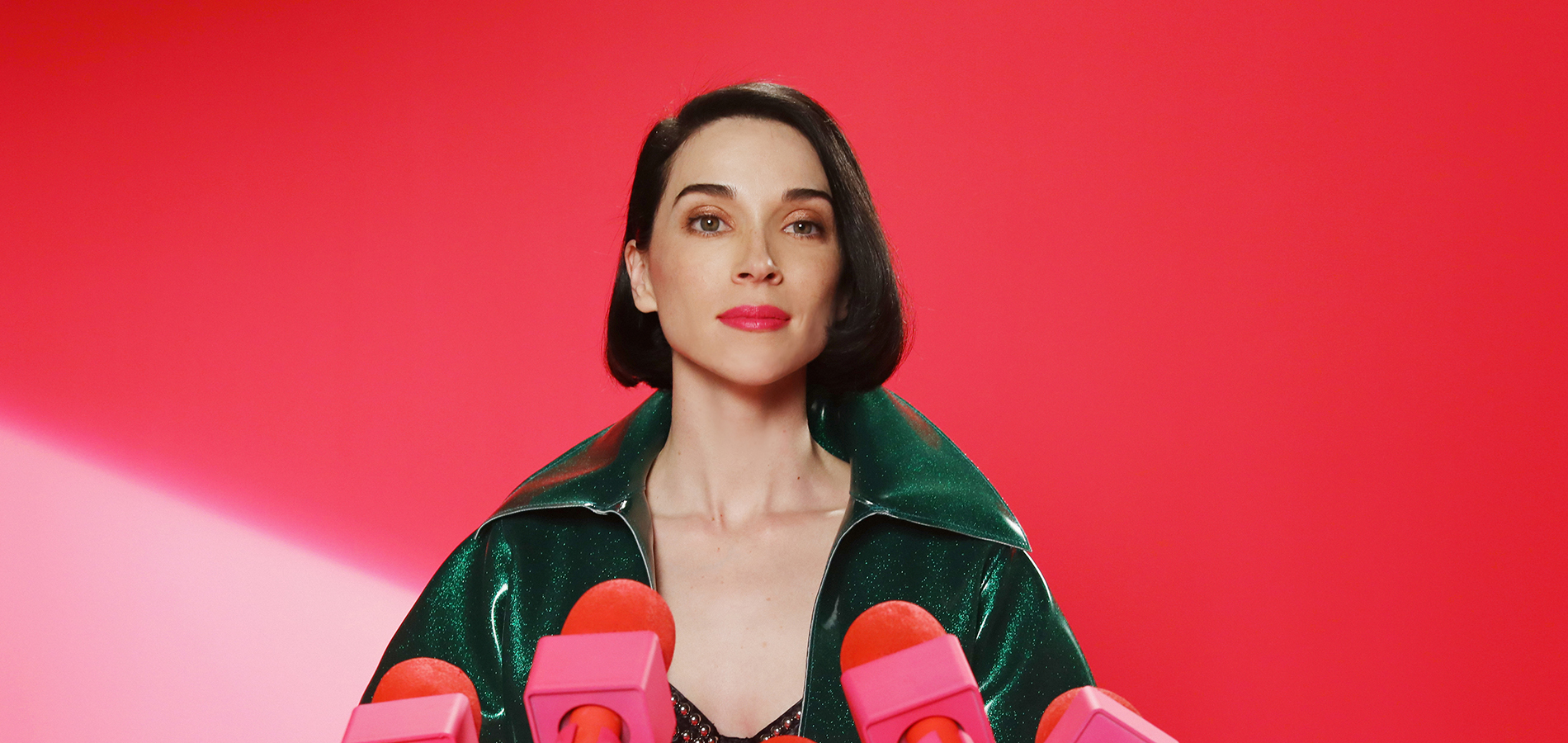 Check out the unforgettable events coming to Sydney as part of the Vivid Music program. This year, acclaimed international performers such as Solange, Ice Cube, Mazzy Star, Iron & Wine and St. Vincent will all play massive shows alongside local talents such as Vera Blue, Haiku Hands and Goldheist. Performance venues featured this year include the Sydney Opera House, Carriageworks, and the Enmore Theatre.
Sydney will also welcome unique performances and events such as the Heaps Gay Qween's Ball at Sydney Town Hall, Innovators in Jazz at City Recital Hall, and Vivid Art After Hours at the Art Gallery of NSW. For more fantastic live events, check out the X|CELERATE event series—a partnership between Vivid Sydney and leading music venues in Kings Cross, Newtown, Redfern, Surry Hills and more.
Where To Get Inspired
Vivid Sydney is also a place for creative minds to share ideas. Join the masterminds and creative catalysts at Vivid Ideas. Highlights include: Deep dive with film-maker James Cameron into his scientific endeavours (sold out). Examine AI when Jane McGonigal meets Kriti Sharma. Be inspired by Dan Goods, the Visual Strategist for NASA, listen to Deus ex Machina founder Dare Jennings and be enlightened by surfer, skater and environmental activist, Peggy Oki. This year, there will also be a wide range of conferences discussing everything from hit podcasts and sustainable design to the consequences of AI and lots more. 
Share ideas and listen to an impressive selection of expert speakers at the Vivid Ideas Exchange. Throughout Vivid Sydney, the MCA will host workshops and discussion panels exploring a range of ideas, including wearable art, blockchain technology, algae cultivation, and the #metoo movement.
Where To Set Up Your Camera
Grab your tripod and get ready to snap some amazing shots of this year's festival. For stunning photos of Sydney in all its Vivid Sydney glory, look for high vantage points on either side of Sydney Harbour, or in the CBD.
For the perfect panorama, try shooting from the Overseas Passenger Terminal or the Sydney Harbour Bridge. Alternatively, head right to the water's edge and shoot from a low angle to capture all the beautiful colours reflecting off the water. Don't forget to use the hashtag #vividsydney to share your photos!
Tips and Tricks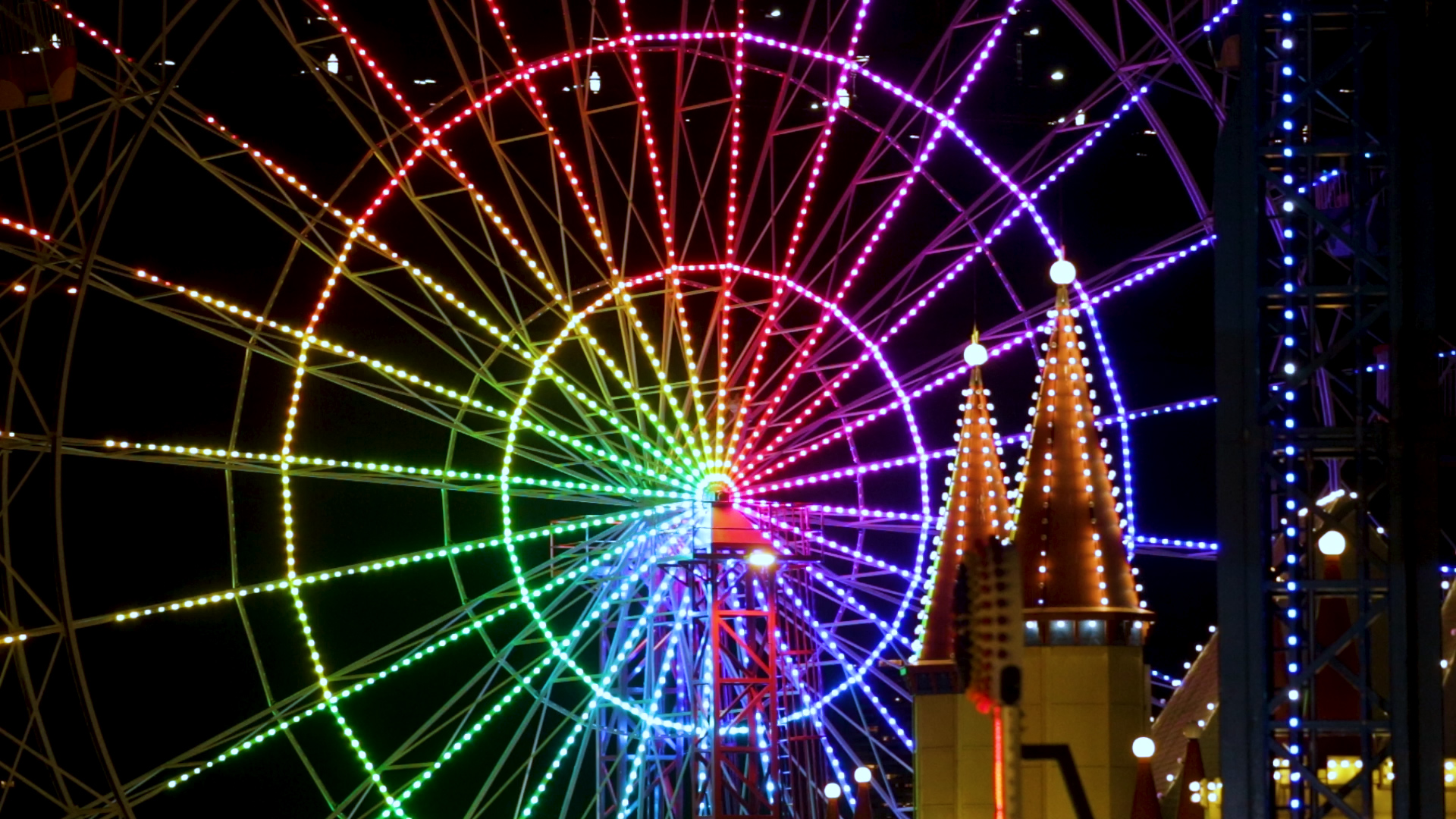 Get in early: Vivid Sydney will be on every night from 6pm - 11pm for three weeks, so you can take your time exploring all of the awe-inspiring displays. For better views and more hands-on opportunities, try visiting early in the evening and early in the week.
Check travel arrangements: Use public transport to bypass road closures, congestion, and competition for parking spaces. The closest train stations to this year's precincts are Circular Quay, Wynyard, Martin Place, Central, Town Hall, and Chatswood.
Keep children close: Vivid Sydney attracts massive crowds, so keep an eye on your little ones at all times. ID wristbands are also available at Vivid Sydney Information Booths, in case your child gets lost.
Stay ahead of the crowds: View maps, find attractions, plan your itinerary and stay up to date with the latest information through the Vivid Sydney app. Visit the official website at vividsydney.com or download the app before you head out.
Discover more this year at Vivid Sydney 2018. Sign up to My Vivid and download the app on iOS and Android now to start planning your Vivid Sydney itinerary today.