2019: Top 10 Most Instagrammed Vivid Sydney Light Installations
05 Jun 2019
Vivid Sydney is brightening up your winter nights and setting your Instagram feed alight. Vivid Sydney is certainly impressive in person whether you're visiting from nearby or afar. It's also one of the most snap worthy events of the year.
From a 16m tall mega-bot to a shimmering field of fireflies, here are ten light installations that will have your friends and followers ooh-ing and ahh-ing, wishing they were doing Vivid Sydney with you.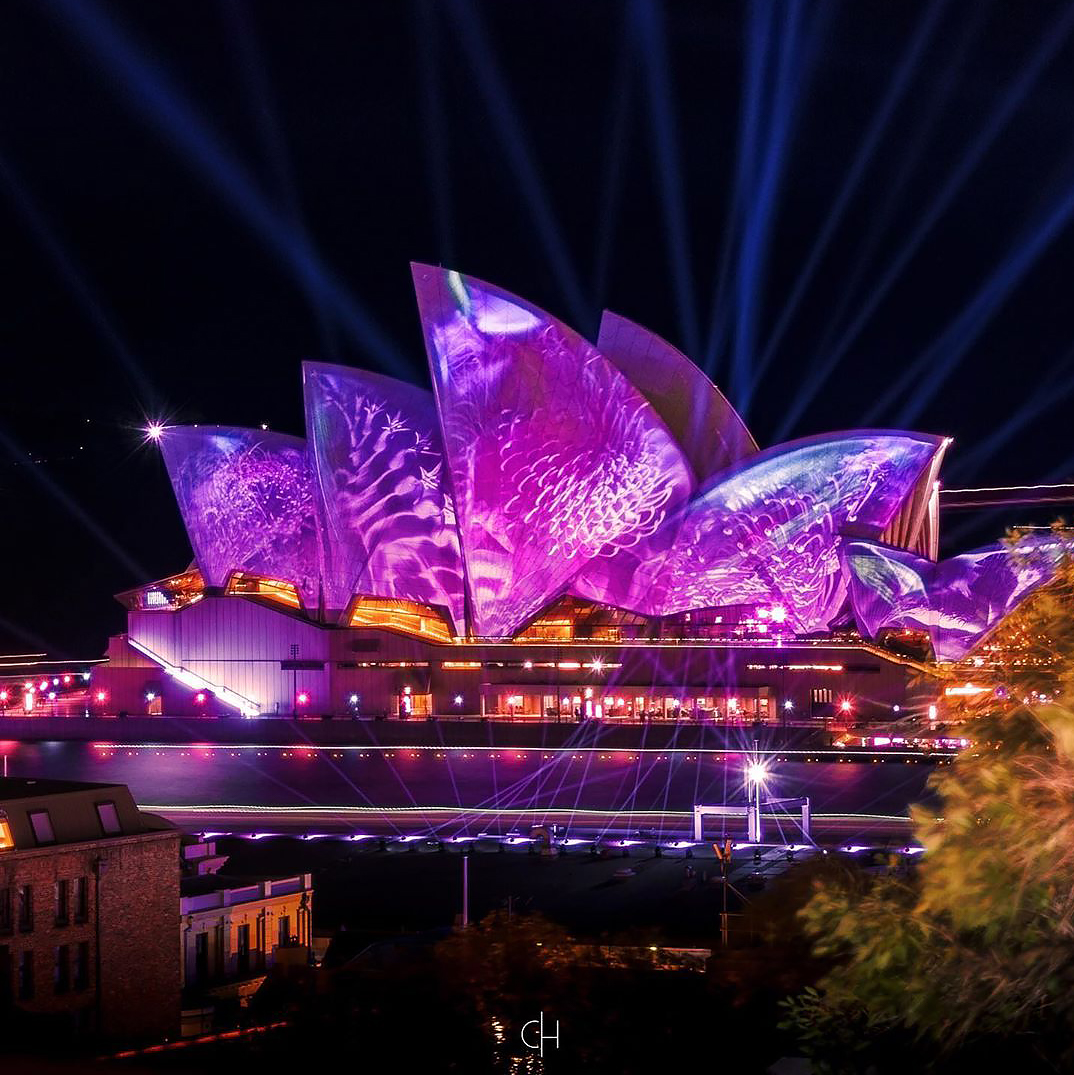 Photograph by @cameronhayesphotos
Every Instagram feed needs a shot of the iconic Sydney Opera House, lit up with psychedelic floral deities. Chinese-American visual artist and filmmaker Andrew Thomas Huang's Austral Flora Ballet is a hypnotic fusion of flower forms, contemporary dance and motion-capture technology that brings our botanical wonders to life. Capture the sails as you've never seen them before.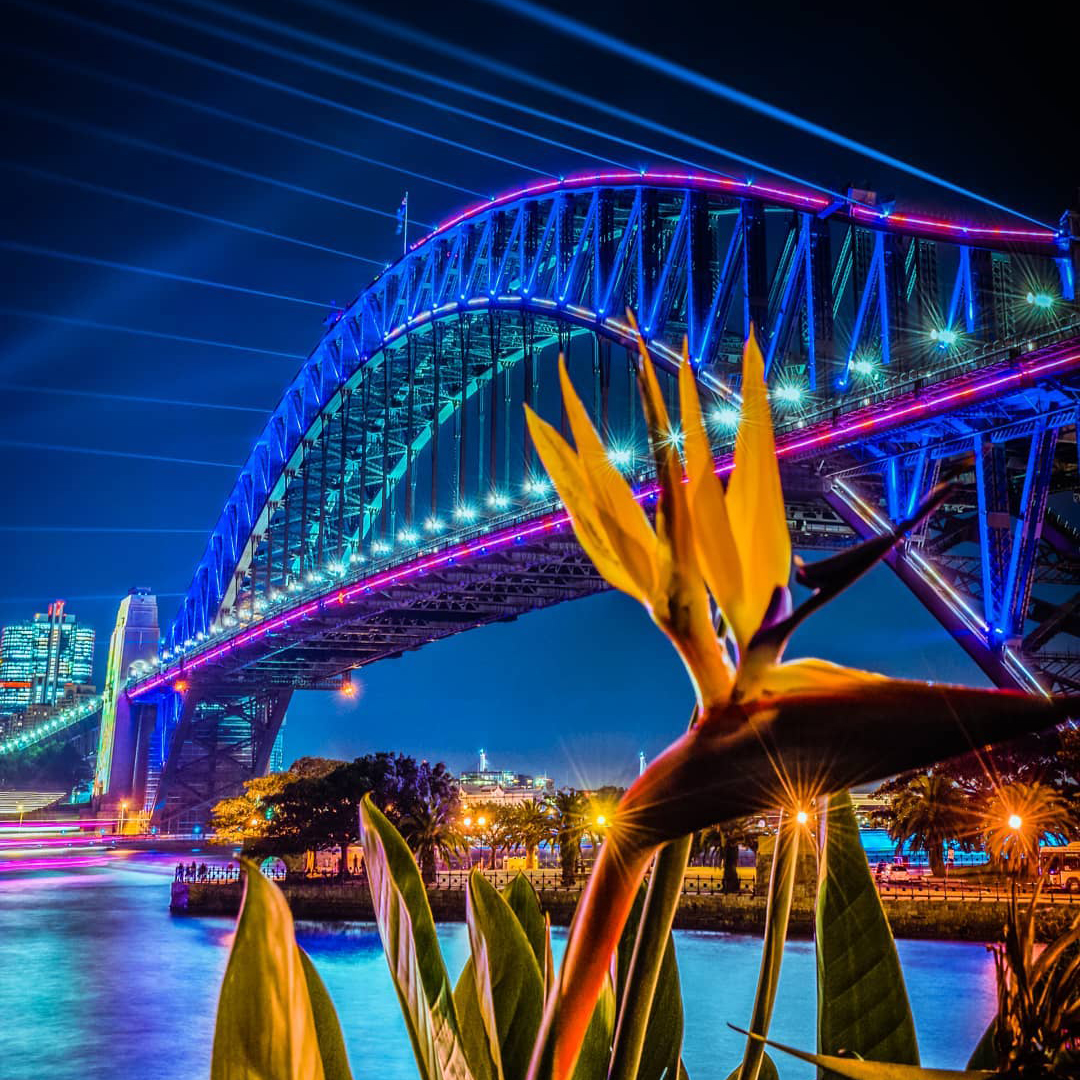 If there's something romantic about twinkling city lights, there's something astonishing about city brights. For 23 nights during Vivid Sydney, the cityscape becomes a kaleidoscope of colour. City Sparkle is 32 Hundred Lighting's vast symphony of light beams that plays across the skyline, dazzling Sydneysiders and visitors alike. Try out your slo-mo, long exposure and panorama settings and see what looks best.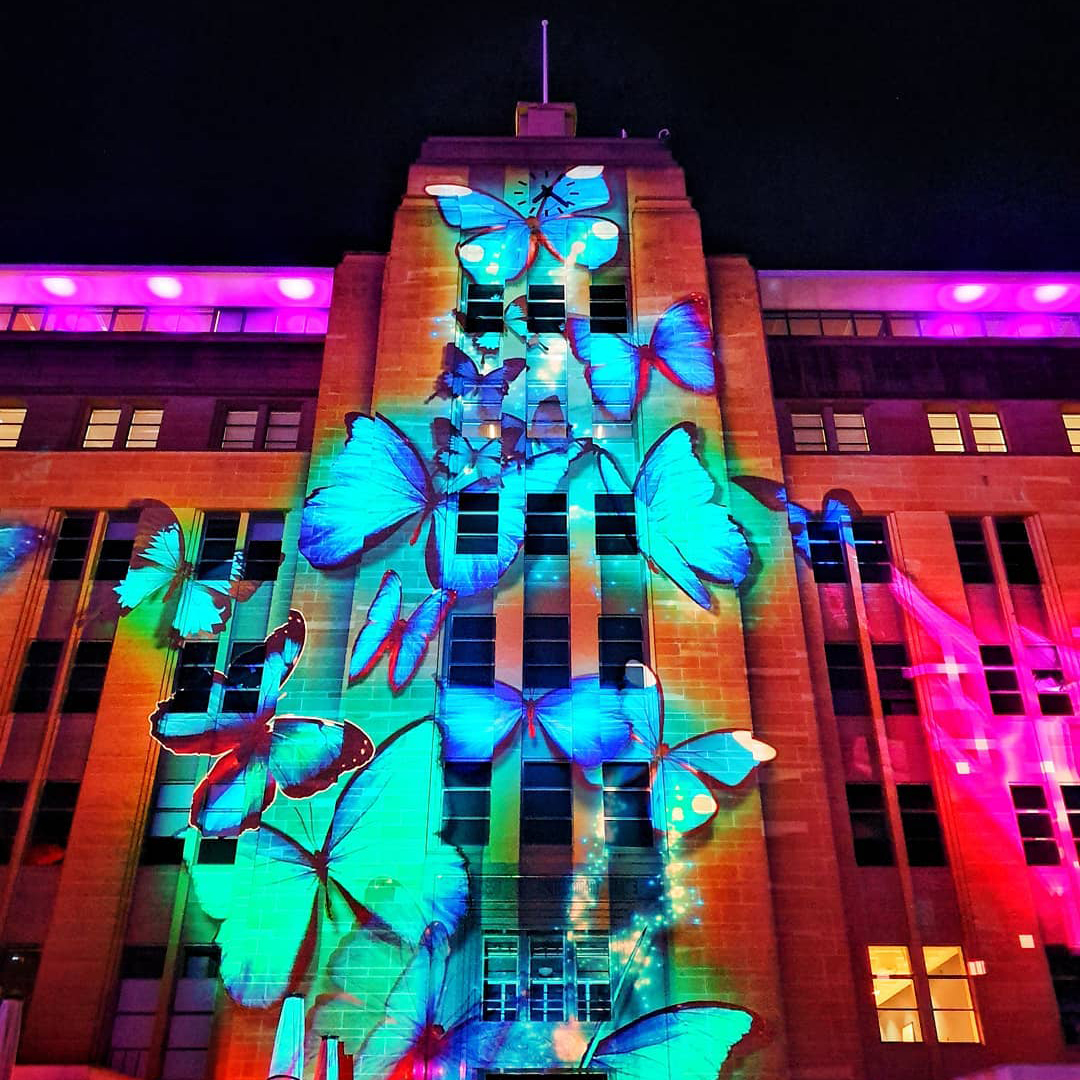 In her emotionally charged Vivid Light debut on the Museum of Contemporary Art, Sydney-based artist Claudia Nicholson has created a romantic homage to her birth country of Colombia. See what happens when Nicholson takes Latin cultural motifs and remixes them with pop culture references and brand identities to explore her complex transnational heritage.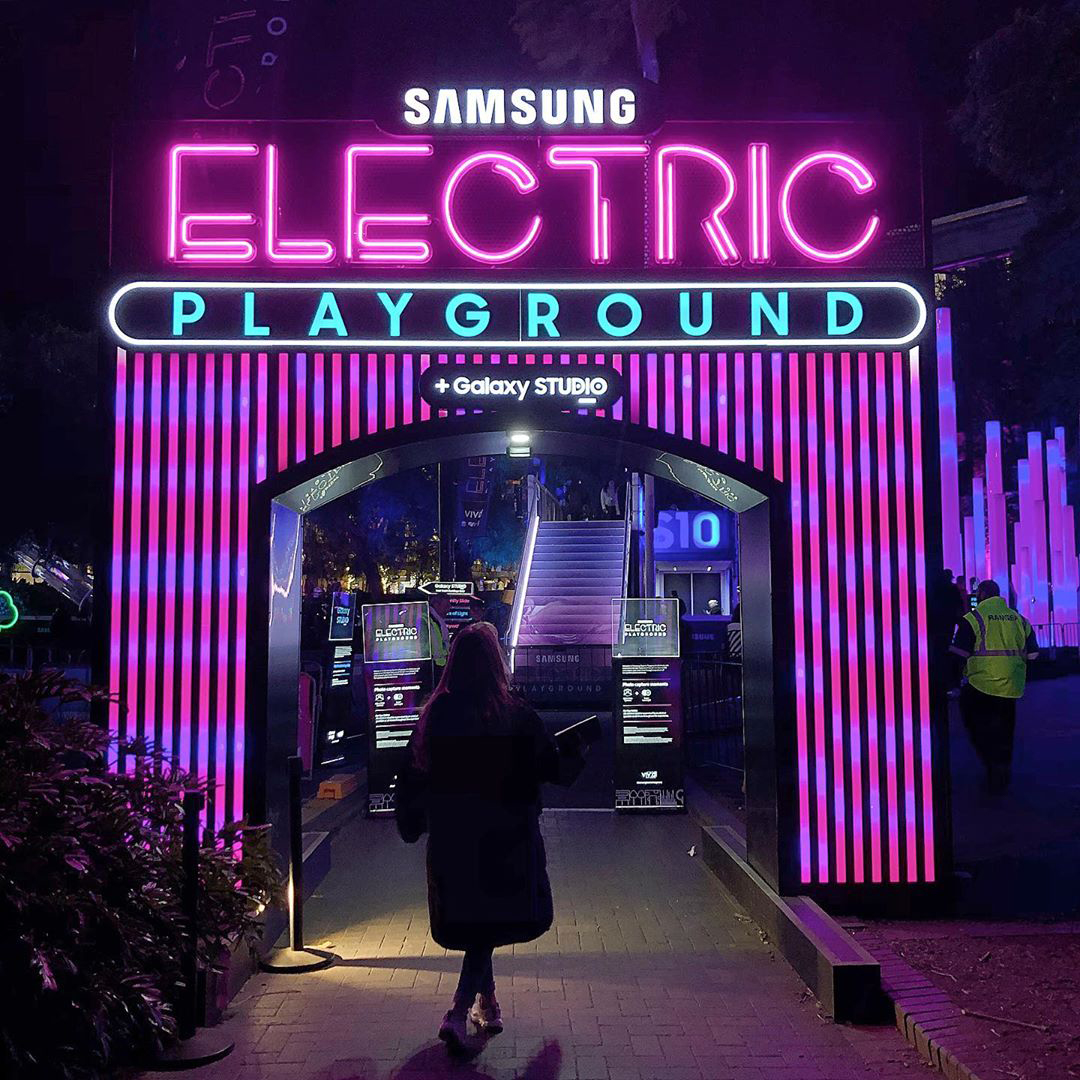 Samsung Electric Playground showcases the next generation of mobile innovation. Head to the giant illuminated First Fleet Park to unleash your inner child in a spectrum of fun-packed playful activities while experiencing the new features of Galaxy S10.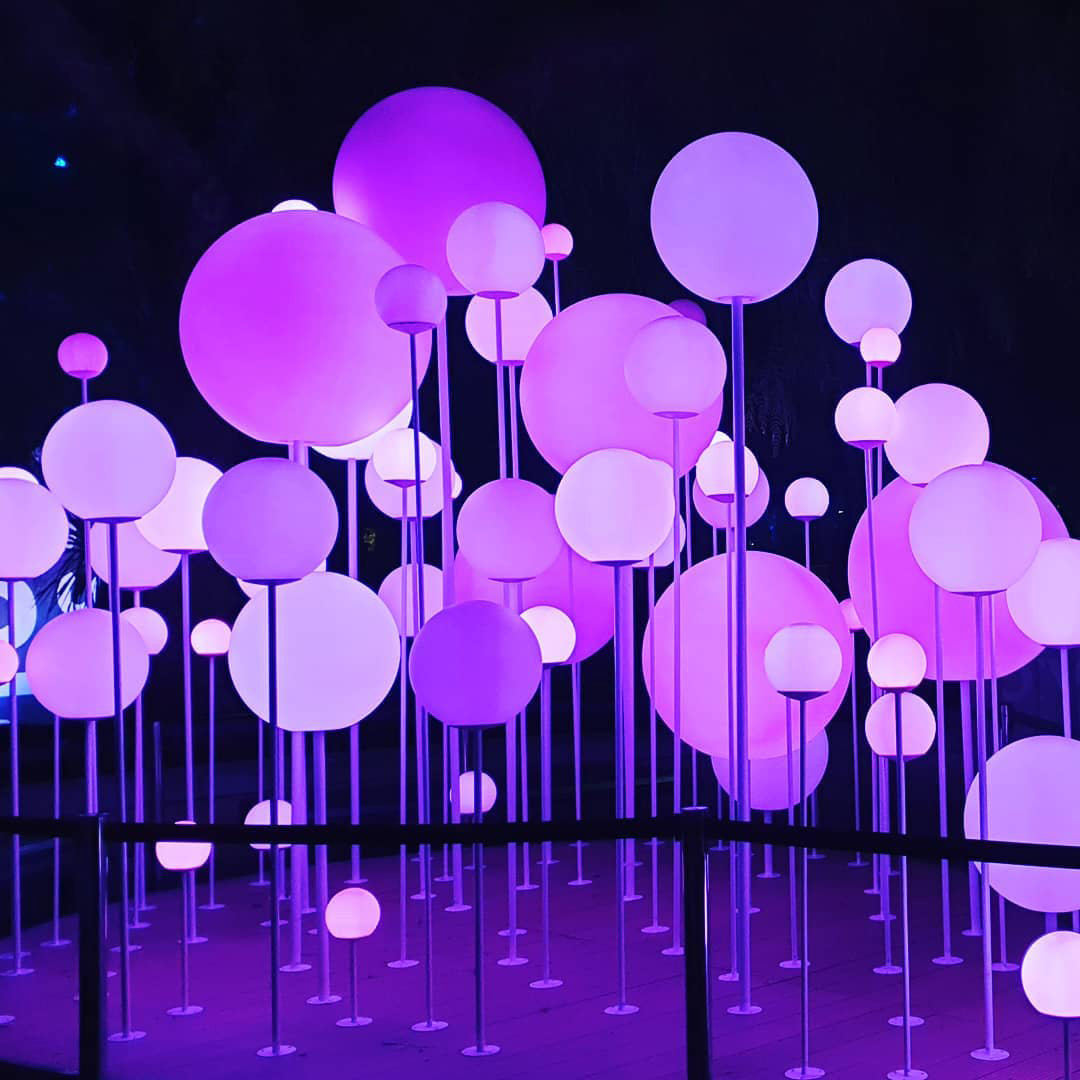 This interactive installation invites you to step up and participate. By blowing gently into the mouthpiece, giant illuminated bubbles arise and drift up to the sky. Step back and capture this dream-like spectacle on your phone or camera and spark the insta-imaginations of your audience.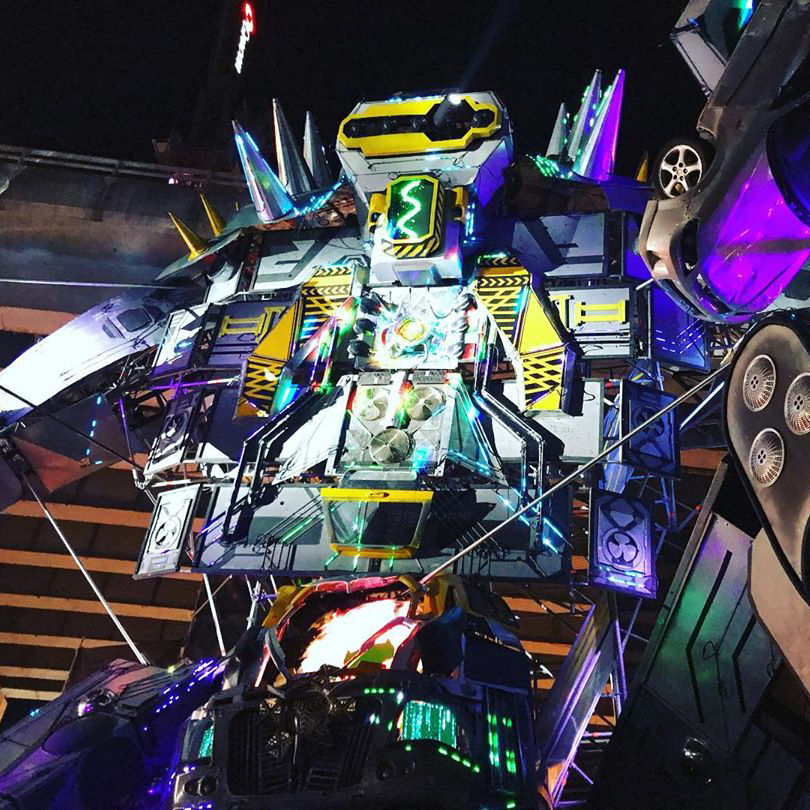 Over at Cockle Bay, a series of enormous, electro-automotive super-bots have been sent to sow the seeds of a brighter, greener tomorrow. Dazzle your friends with images of the 16m tall Eco-Bot and his sentient robot friends as they generate alternative landscapes of organic beauty from a post-industrial wasteland. If you're there on Friday or Saturday nights or the Sunday of the Queen's Birthday Long Weekend, you might also get the backdrop of fireworks in the frame.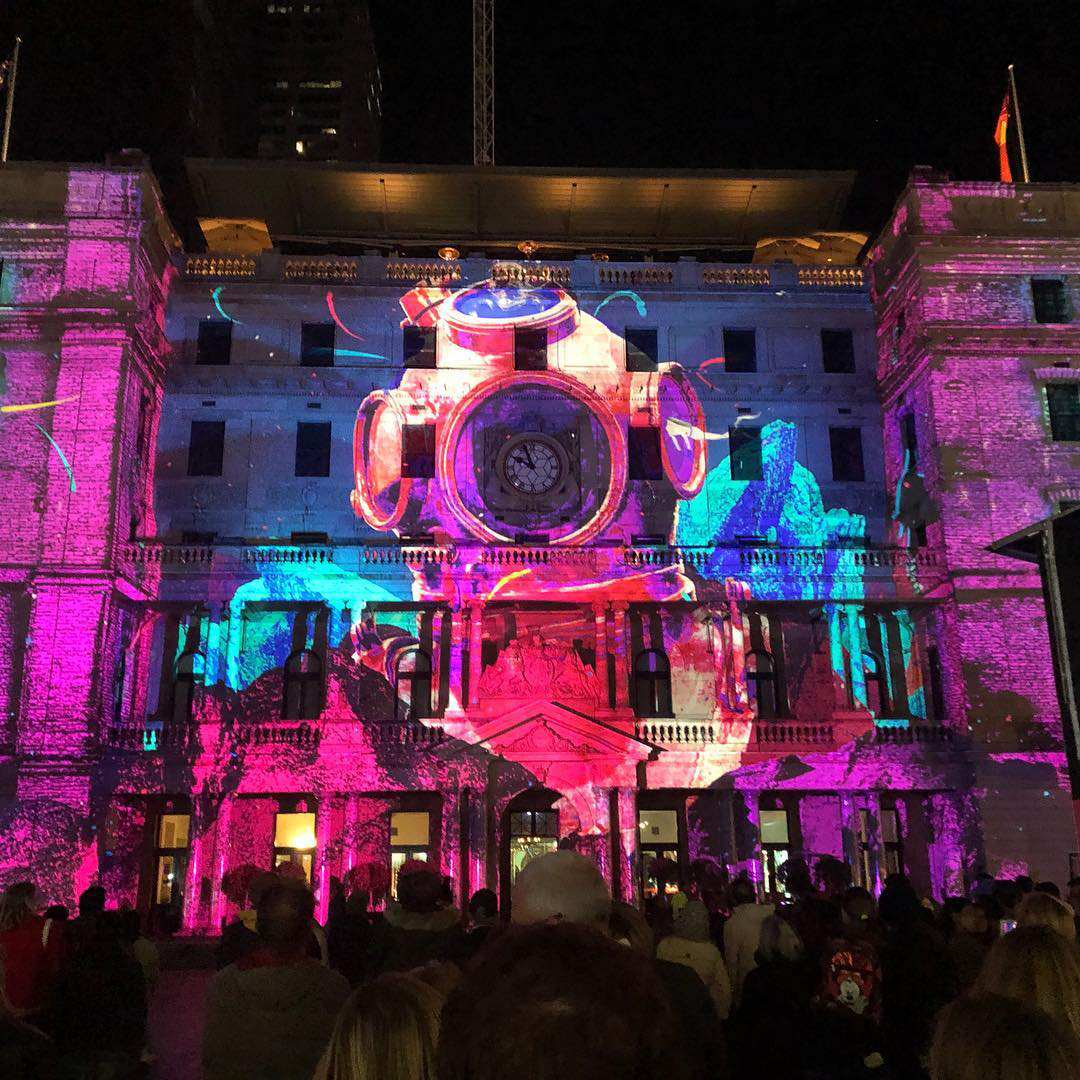 You can ferry across it, marvel at its shimmering beauty and even swim in it, but how often do you dive into the emerald depths of Sydney Harbour? Through Spinifex's imaginative and fantastical 3D mapped projection, a hyper-coloured multi-verse splashes across the façade of the historic Customs House. Snap the giant octopus as it bursts out of the water and capture all manner of neon sea creatures, botanical wonderlands and unclassified oddities.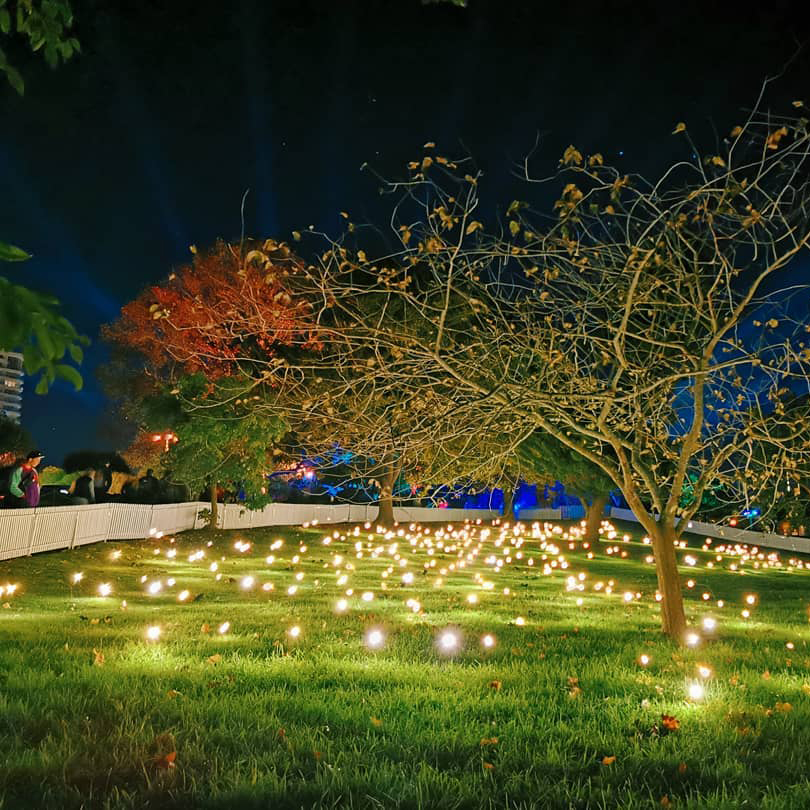 Firefly Field is a mesmerising installation of 500 flying light points that simulate the movements these nocturnal lampyridae. Glowing. Darting. Hovering above the ground. The ever-changing bioluminescence of each one is reflected in the grassy slope. Alternate from shorter to longer exposures to see how firefly light flashes and creates swirling patterns in your photographs.
Capture the creative, the artistic, and the unexpected. Perhaps the most surprising sight of all is Marri Dyin (meaning 'Great Woman' in the Eora language), a 6m tall puppet who wanders through Barangaroo's Wulugul Walk. With a school of captivating fish puppets, Marri Dyin invites you to share in the practice of hunting and gathering.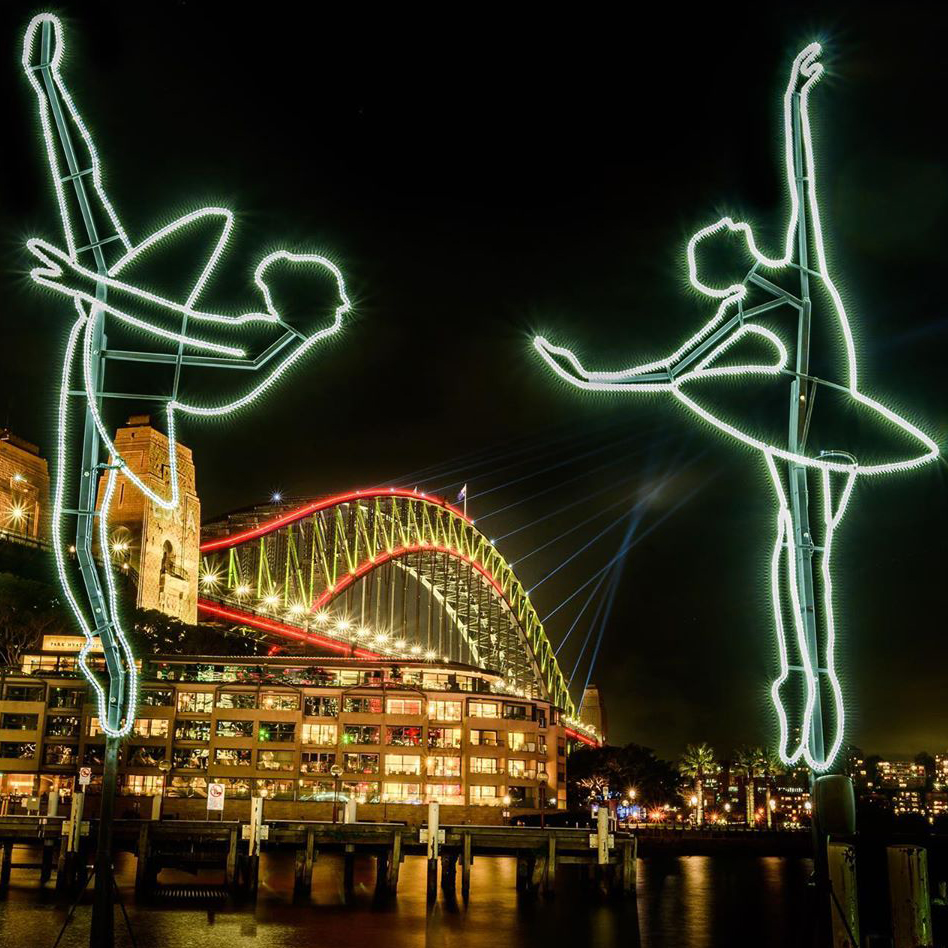 Along the harbour's edge, the image of a dancer shimmers as if on a dream. Ballerina conjures the desire of young artists to reach the infinite through their artistry. Snap the 20 silhouettes as they strobe in the hypnotic cycle of an eternal ballet.
Share your Vivid Sydney experiences by using #VividSydney, #VividIdeas and #VividMusic for a chance to be featured on our social pages
Check out some of the amazing Vivid Sydney content coming through: