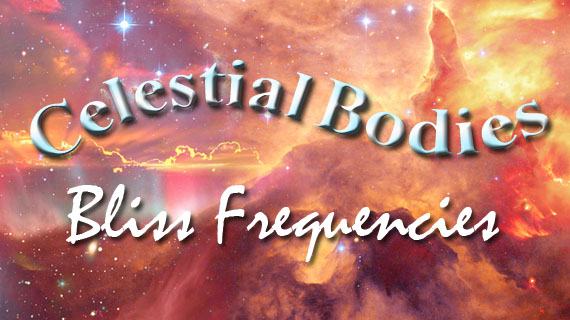 Location:
Freda's, 107-109 Regent Street, Chippendale, NSW 2008
CELESTIAL BODIES: Bliss Frequencies
Come and commune with your mind, body and soul when CELESTIAL BODIES: Bliss Frequencies returns to Freda's, rounding out the Vivid program with some New Age music and healing to help realign your chakras and make your spirit whole.
A.R.T. Wilson (Andras Fox) will performing live, as well as Mongolian Horse Fiddler and Throat Singer Bukhu, with DJs Ariane, Long John Saliva, Wild Sunset and more TBA.
And while they're busy supplying the serene and tranquil tunes for you to unwind to, you can reach further levels of enlightened relaxation at the "NEW AGE HEALING & RELAXATION CENTRE"
CELESTIAL BODIES: Bliss Frequencies
with A.R.T. Wilson and Bukhu live
and DJs Ariane, Long John Saliva, Wild Sunset
Free Entry
Sun June 7th 4pm - 10pm
at Freda's
107 - 109 Regent St
Chippendale, 2008