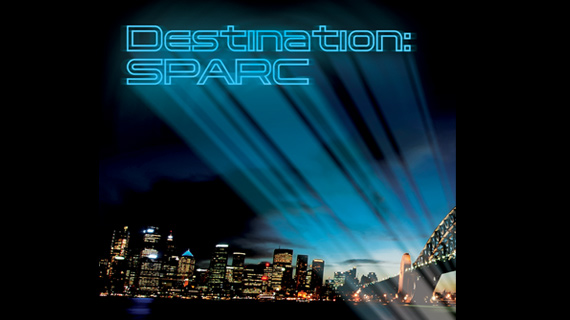 Location:
Sydney Exhibition Centre, 41 James Craig Road, Rozelle NSW 2039
See, touch and experience what is now and what is next in lighting technology at SPARC International Lighting Event 2015. Australia's premier lighting event provides an opportunity to bring the latest lighting technology and design to professionals including lighting designers, lighting engineers, architects, facility managers, interior designers, developers and end users into a festival of lighting that is truly world class.
SPARC has announced speakers for the upcoming 2015 event, with an impressive line-up of both internationally and nationally renowned experts in lighting design, education, research and architecture.
SPARC provides an ideal opportunity to network with professionals from the lighting industry.  With a strong program featuring expert speakers from Australia and around the world, SPARC will once again coincide with magnificent VIVID Sydney culminating in a spectacular Gala Dinner at the Sydney Town Hall this event is not to be missed.  27-29 May 2015 Sydney Australia.
Entry starts from $30 for exhibition entry, $110-220 for access to the expert speaker program and $225 for the Gala Dinner.
For more information visit www.sparcevent.org