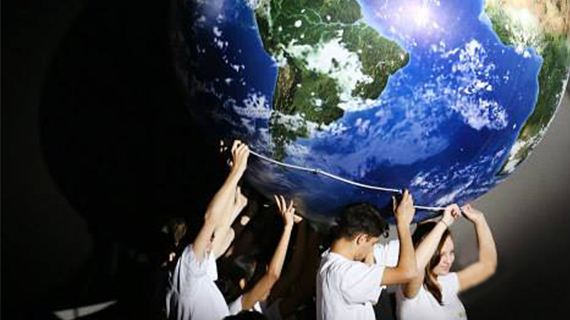 Location:
Vivid Ideas Exchange, Museum of Contemporary Art, Australia, Level 6 Terrace Entrance (Circular Quay West Side), Sydney NSW 2000
Flicking the Switch on Sustainability- rapid fire conversations with Australia's leading Business, Government and Community leaders. 
How can sustainability improve your business?
Can a community make a difference?
Is your government doing enough to drive sustainable development?
In what ways is Australia leading the world?
This event will shine a light on the sustainability success stories in Australia. These tales of triumph will inspire you, surprise you, drive you to succeed and catapult your ideas into actions.
Who should attend?
·        Business, Government and Community
·        Sustainability enthusiasts
·        Students
·        Anyone looking to be educated and inspired by sustainability
Who will be presenting?
You're invited to draw on the experience of Australia's business, government and community leaders who will share their sustainable vision with you and encourage you to use your power to see and choose sustainability in your everyday life.
Learn from Australia's leading government bodies, including the ACT Government and City of Sydney as they enlighten you with their 2014 Banksia Award winning projects.
Join us for a fast paced session with 10 Banksia Business and Community Award Winners as they share vision and innovation with back-to-back lightning talks. These innovators have just four minutes to share at least one pearl of wisdom that you can take away and apply in your business or community.
***********************************************
$4 Booking fee and 2.25% transaction fee applies.
POWERED BY THE TICKET GROUP
***********************************************