Vivid Sydney Trip Planning Guide
Top 10 tips to plan your best trip to Vivid Sydney 2022 
This year's Vivid Sydney is bigger and brighter than ever before, with a Light Walk navigating from Central Station to Sydney Opera House, and a jam-packed line-up of live music shows and inspiring speakers that celebrate the soul of our city. Take on the festival with the smartest plan of attack – follow these 10 tips to get the most out of your Vivid Sydney experience. 
1. Use MyVivid to make sure you don't miss a thing 
With numerous locations, thousands of lights and hundreds of events, Vivid Sydney is one of Australia's largest events – so you're going to need a plan. Sign up to MyVivid and favourite all the events and installations you most want to see on your profile. You'll be able to share your itinerary with friends and family and plan your route from there. 
2. Focus in on a few zones per night 
This year the Vivid Sydney Light Walk is longer than ever – stretching 8km from Central Station to Sydney Opera House. It can be tricky to try and see everything in one night, so choose two or three locations to explore at a relaxed pace and come back for the rest another night or nights. 
3. Choose the best time  
After a brief hiatus, you can be sure Vivid Sydney 2022 will be popular. It tends to get busier later in the evening, so arrive early and be in place in time for Lights On at 6pm. Weekends are the busiest times along the Vivid Sydney Light Walk – plan to visit mid-week for a quieter experience. 
4. Catch public transport  
With road closures, limited parking and thousands of attendees, public transport is the best option for Vivid Sydney. Extra bus, train and ferry services will be running throughout the festival, making for a quick and easy trip. Use the Transport for NSW trip planner to find the best way to get to your location or visit our Transport page for more information.
4. Download Cinewav to enhance your Vivid Sydney experience 
In an immersive first for the festival, Vivid Sydney has partnered with audio platform Cinewav, where you can download and listen to the audio free* for some of Vivid Sydney's most impressive light projections and installations during the festival, all through your phone. Before you leave for the night, download the Cinewav app where you have good Wi-Fi, select the projection and download your audio tickets. When you're on the Light Walk looking at the installation or projection, all you have to do is press PLAY. Don't forget to charge your phone before you go – and bring your headphones! Here's a handy guide for how to use Cinewav.
*First 100,000 downloads per night are free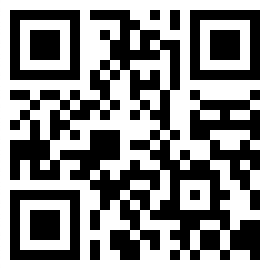 Light Installations with Cinewav Capability
Sydney Harbour Bridge 90th Birthday
5. Find your way 
If you're in need of an urgent toilet break or just want to know the quickest route to the next light artwork, music show or ideas event, pull out your phone and get up the handy Vivid Sydney interactive map here. Bookmark the page so you have everything you need at your fingertips: the map shows where all the light art installations are located, as well as toilets, medical tents, police stations, public transport, accessibility information and more. It even shows you how far it is to walk between points on the Light Walk. 
6. Keep the kids in check 
If you've got young kids in tow, head to the Vivid Sydney medical posts at the start of the night and pick up some wristbands in case they get lost. You can write your phone number and secure to your child's wrist to make it easy to be reunited should you get separated in the crowd. Point out Vivid Sydney volunteers to your children, too – they're easy to spot in their pink jackets. There's lots of great food options all over the Light Walk, but it's a good idea to bring some snacks or a thermos of hot tea, just in case! 
7. Make the most of any special Vivid Sydney deals 
Before you book your trip to the city, peruse the Vivid Sydney website for some incredible offers, including fantastic discounts on special accommodation packages and must-do Sydney experiences. Stay the night in the heart of the city, or score a deal on a Vivid Sydney cruise, photography walking tour or dining experience. 
8. See the lights from the sky or the sea 
One of the best ways to really see the beauty of the Harbour City is from the water, and it's even more special during Vivid Sydney. Once you've got up close on the Light Walk, see Sydney aglow on a Vivid Light on Sydney Harbour cruise from Circular Quay or Darling Harbour. Captain Cook Cruises runs two dinner cruises each night; Fantasea offer cruises for small groups to see all the iconic projections with a background track of the Vivid Sydney official playlist; Sydney Tallships welcome visitors onboard their heritage vessels for 1.5-hour cruises with dinner and drinks; and there's plenty more on-the-water-options to explore. If you want a view from up high, book into the Vivid Sydney Climb and watch the Lights On moment from the top of the Sydney Harbour Bridge. 
9. Go beyond the Light Walk 
Vivid Sydney is not just about the bright lights. Don't miss the electrifying line up of live music events and game-changing ideas talks with some of the world's greatest minds. You can still get tickets to Baz Luhrmann's premiere event 'The Business of Baz' at the State Theatre; a night of hypnotic space rock at Spiritualized; high-energy hip hop by Cakes Da Killa; there's also plenty of free music at Tumbalong Nights, DJs at the Goods Line, and Central Station; and playful free nights of talks, music, performance and art at Vivid Ideas Up Late at the Australian Museum, Powerhouse Museum, Museum of Contemporary Art and Australian National Maritime Museum.  For the first 
Round out your Light Walk experience with the ultimate night cap at the all new Vivid Sydney Supper Club.  From 10pm 'til late on Friday and Saturday nights during the festival, Mary's Underground is transformed into an intimate cabaret club. Your lovable uber-diva host Trevor Ashley has curated a program of acclaimed headliners alongside top flight jazz, cabaret, burlesque and comedy acts. 
10. Book a Vivid Sydney feast 
If you missed out on tickets to the inaugural Vivid Sydney Dinner, there's still plenty of delicious ways to experience the festival. This year many of Sydney's best restaurants are getting into the Vivid Sydney spirit, and there's something in every location of the Light Walk. Wander through the translucent multi-coloured House of Hues at Barangaroo House; book into a winter igloo at Cargo Bar on Darling Harbour and take advantage of their Vivid Sydney drink and meal specials; salute the night with a Disco Hi Ball cocktail at Hello Auntie in Darling Square (chrysanthemum-infused vodka, Midori, pineapple and lime juice, with glowing LED ice cubes); order a pint of glitter beer at Endeavour Tap Rooms at The Rocks; or enjoy a Vivid-inspired high tea surrounded by immersive light projections at The Sheraton Grand Sydney Hyde Park. There are plenty more local businesses involved with Vivid Sydney – explore them all here.