Vivid Sydney Supporting Partner
Technical Direction Company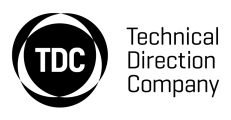 TDC is Australia's leading supplier of projection technology and technical expertise in the delivery of large scale projections.  Our team of highly skilled technical experts bring live event experiences to life. TDC has been a supporter of Vivid Sydney for many years. Our technical experts have been behind the scenes bringing the stunning light projections to life, setting new standards in projection technology and projection mapping and design.
We are very excited to be a Vivid Sydney Supporting Partner for 2021. This is a unique opportunity for us to work in collaboration with some of the world's leading artists to delight audiences during the largest festival of light in the world. Our client's partner with us to create technical event experiences and productions including outdoor light festivals such as Vivid Sydney, TV shows, theatre, corporate events, live music, exhibitions and outdoor events.
TDC has delivered many firsts in this region, a pioneer in the delivery of large-scale architectural projection technology, projection blending, mapping and warping; automation and motion tracking along with large scale LED display and broadcast technology.
Every pixel is everything to us.