Vivid Sydney Collaborators
TDC - Technical Direction Company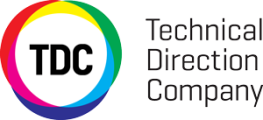 TDC -Technical Direction Company is Australia's leading provider of event and entertainment technology solutions. Our team of technical experts bring the magic of Vivid Sydney's amazing light projections to life, using the latest projection mapping techniques and video technology.
We are very excited to be a Vivid Sydney Collaborating Partner in 2023. We work in collaboration with leading artists from all over the world to create technical solutions for the creative innovations that make Vivid Sydney so unique. Our team are excited to take part in creating moments of wonder for audiences from all over Australia and the world.
TDC has delivered many firsts in this region, working with our clients to realise their creative vision in film, television, theatre, corporate communications, music and light festivals. We are proud to be associated with Vivid Sydney for the 12th year and look forward with anticipation to the 2023 festival.
Every Pixel is Everything to Us.
To find out more about Technical Direction Company, please visit tdc.com.au.