Vivid Collaborator
Kennards Hire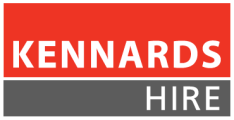 Kennards Hire is proud to partner with Vivid Sydney as a collaborator in 2019 for the second consecutive year. Not only do we provide the equipment, we also deploy traffic management teams to mobilise the equipment in order to keep pedestrians safe and provide a memorable Vivid Sydney experience.
With over 170 branches across Australia and New Zealand, Kennards Hire is the #1 supplier of high quality equipment. From DIY through small-medium projects and large construction, our equipment range is ready and available to hire, making your job easy. And it's not just construction, we also cater for event management — creating a safe and well-organised environment that ensures any event, small, medium or large, will run smoothly.
Our experienced event management team deliver expert advice and work closely with our clients to create customised and innovative solutions for crowd control, traffic management and event sites for large scale events such as Vivid Sydney.