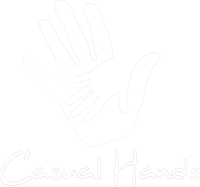 Vivid Sydney would not be possible without help from more than a few of our friends. In 2022, there were 397 volunteers in the team - and in 2023, we need your help to make Vivid Sydney shine.
As a volunteer, you'll get an exclusive behind-the-scenes peek into the inner workings of Australia's largest event, connect with the local community, make friends with like-minded people and enjoy the 'feel-good' factor volunteering brings.
Volunteering perks and offers 
Volunteering provides University, TAFE and RTO-approved certified hours for course placements 
Access to the Casual Hands community 
Pre-festival and on-site briefings 
Free Vivid Sydney jacket, t-shirt and recyclable water bottle 
Meal offering for volunteers assigned to a 5hour+ shift 
Invitation to our Volunteer Awards & Thank You Function to those who complete multiple shifts 
Certificate of Appreciation for future career endeavors. 
How to get involved?
Applications to volunteer with Vivid Sydney 2023 are now open. All candidates will need to submit an official Application Form through Casual Hands for Vivid Sydney 2023.