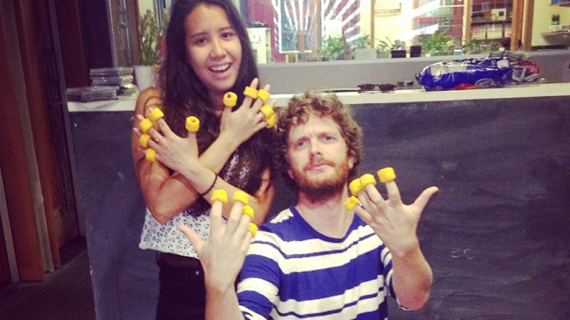 Location:
53-55 Liverpool Street, Sydney NSW 2000
Ugly Ducklings with Shag & Sweetie!
Every Friday afternoon at 5:30, FBi radio suspends its regular programming for a 3-5 minute sugar rush known as the Ugly Duckling - a guilty pleasure designed to start your weekend in the best way possible. What sets Ugly Duckling apart from similar segments on lamer radio stations is that it's entirely selected by FBi listeners, and each week your hosts Sweetie & Shag get upwards of 20 incredible suggestions from all over Sydney and around the world.
This May, we've found a place for all of those ridiculous tunes that didn't make it on air, as well as the classics that did. Where the original lineup of Van Halen dances the night away with Whitney Houston (who loves them). Where Vanessa Carlton travels 1000 miles because Limp Bizkit had faith. Where nothing is produced by DJ Mustard.
Presented by FBi Radio & Vivid Music.