Dance floor mayhem. Reggae, ska, dub and afro-beat originals and classics from The Skatalites to Fela Kuti! A musical experience powerfully explosive and authentic, with three acclaimed albums already under their belt. Roots reggae with a hip-hop edge.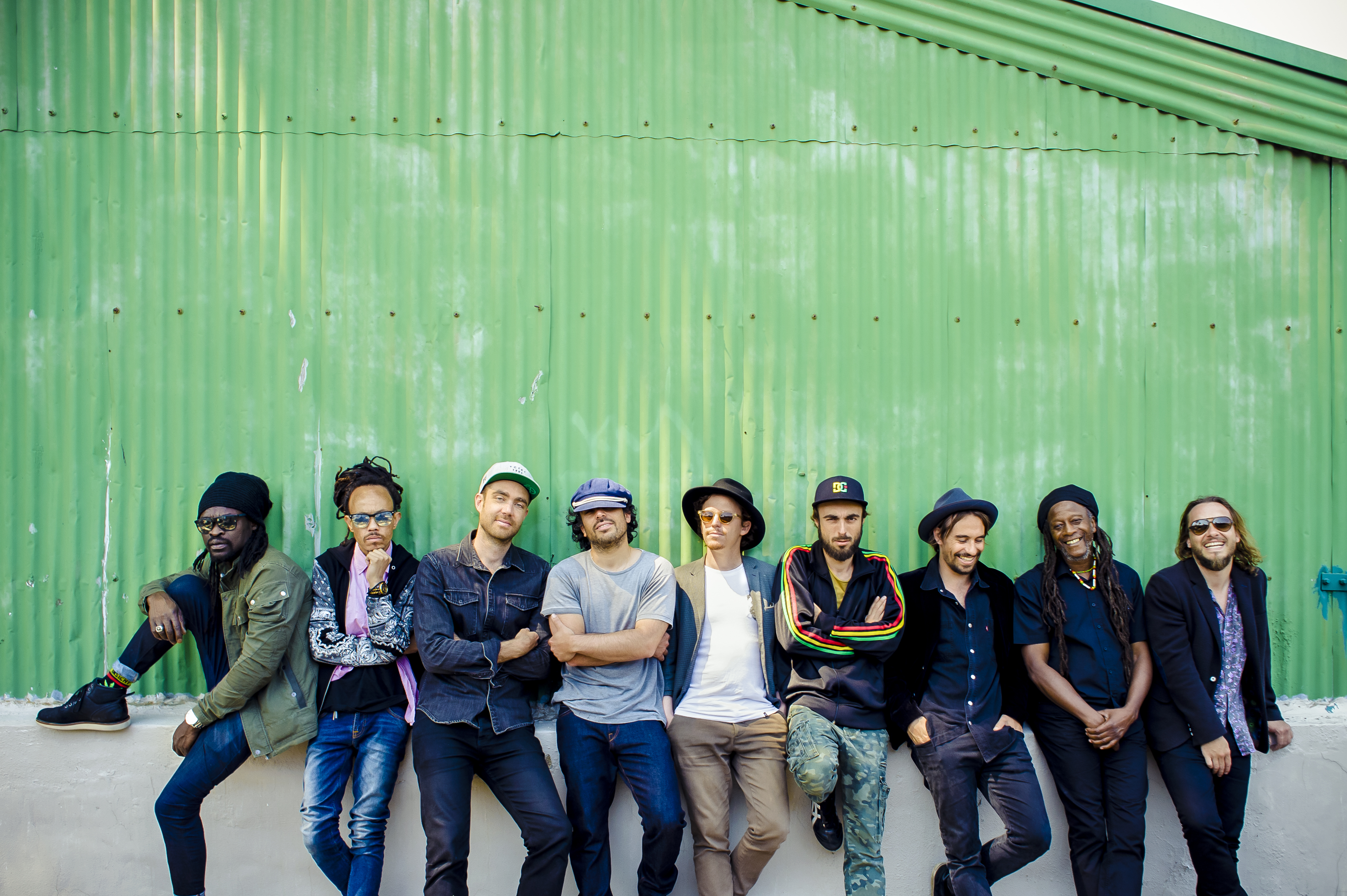 The Strides
The Strides are a new force for reggae music. Fronted by roots man Ras Roni from Barbados via London, Fijian MC LTL GZeus and Sierra Leonian ragga powerhouse Eddie "Blacker" Conteh, The Strides deliver a musical experience that is as powerfully explosive as it is authentic. With three acclaimed albums already under their belt, a European label signing, festival appearances across the country and having graced the stage with the likes of Julian Marley, Tony Allen and Groundation, The Strides' music faithfully builds on the foundations of classic roots reggae with a hip-hop edge, forging a sound that brings together modern dance hall, dub beats and reggae-pop. The Strides have forged a truly global sound melding a diversity of cultures and instrumentation under the one universal consciousness.
Ticket Conditions
*Booking and transaction fees may apply. Bookings close at venue doors opening 6pm on the day. Tickets may be purchased at the door subject to availability. NO REFUNDS OR EXCHANGES PLEASE DOUBLE CHECK TICKET NUMBERS BEFORE CHECK OUT Unreserved seating (80% seated, 20% standing) SHOW STARTS (approximately) 830pm. Two sets until 1130pm (approximately)
THIS EVENT HAPPENS IN CITY AND SURROUNDS
Vivid Sydney is big — it's now the largest event of its kind in Australia and in 2017 it's growing again with a world-class line-up of concert and music performances, public ideas programs, creative industry workshops and conferences. Find exciting new locations to explore this year as Vivid Sydney grows its footprint. See what else is happening in City and Surrounds.
Location
280 Cleveland Street, Surry Hills, NSW 2010
280 Cleveland Street, Surry Hills, NSW 2010
280 Cleveland Street, Surry Hills, NSW 2010