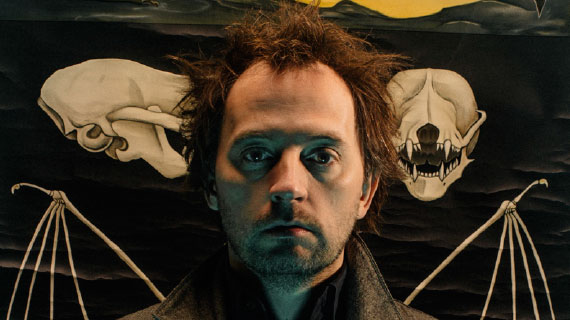 Location:
Sydney Opera House, Joan Sutherland Theatre, Sydney NSW 2000
A pioneer of the electronic era alongside Aphex Twin and Chris Cunningham, the bass maximalist and pure tech-overlord returns to Sydney after 14 years, debuting a new album and audio-visual show Damogen Furies on the heels of his all-L.E.D, mind-melter, Ufabulum.
A maelstrom of scientific genius and virtuosic ability, Squarepusher extends  the limits of music, both on record and with his ground breaking live shows. In his own words "I aim to explore as forcefully as possible the hallucinatory, the nightmarish and the brutally visceral capacities of electronic music."
Finally returning for his second ever headline performance in Sydney, the Opera House welcomes Squarepusher into a Vivid LIVE tradition of electronic forerunners premiering new works, including Amon Tobin's ISAM Live (2012) and Kraftwerk's 3D Catalogue retrospective (2013).
Don't miss this live audio-visual extravaganza, the definitive manifestation of boundary-warping drill n' bass.