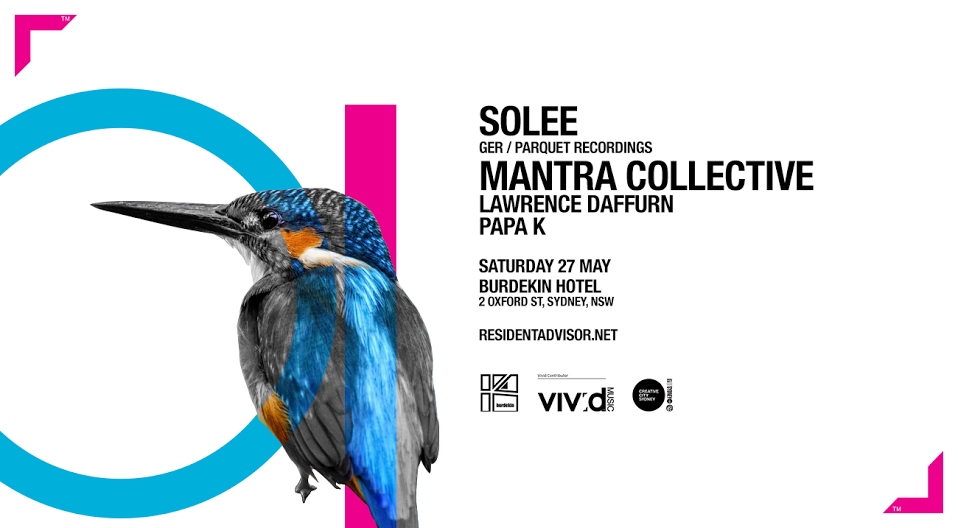 Location:
2-4 Oxford St, Darlinghurst, NSW, 2010
For the opening weekend, The Burdekin will bring you what they know best: a night of solid underground house and techno.
Solee, the alias of German-born Normen Flaskamp, and founder of parquet recording, will be co-headlining our Vivid Sydney debut with a live house and techno set. With almost two decades on the scene, his sound is one of the most diverse on the spectrum.
With the sole mission of showcasing the very best in underground music, Whitecat, Space Junk and aboutjack formed Mantra Collective to bring people together to party in new ways. Having cemented themselves as pioneers of the local underground electronic music scene, they have gone on to recently tour parts of Asia, such as Japan and Bali. They'll be taking over the Dug Out for an intimate night of dancing.
Lineup:
★Solee
★Mantra Collective
★Ant J Steep
★Jakob
★Lawrence Daffurn
★Papa K
*Unfortunately, Eduardo de la Calle will no longer be able to perform at this event
Ticket Conditions
*Booking and transaction fees may apply.
This event is 18+ only.