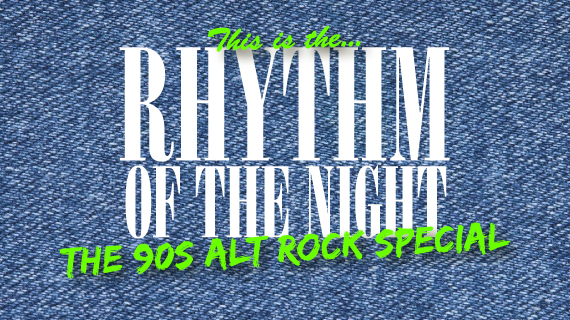 Location:
53-55 Liverpool Street, Sydney NSW 2000
Featuring SWOOP (Live) plus DJs Joyride, Levins, Ariane, Shag, Charlie Chux, G Coo and babygirl
Every second month Goodgod goes totally 90s for The Rhythm of the Night - a deep journey into forgotten 90s dance and pop classics!
For our first ever Vivid party we have our biggest lineup yet - complete with a reunion from Aussie band Swoop, whose single 'Apple Eyes' spent weeks in the top 10 of the ARIA charts in 1996. This will be their first show since disbanding in 1999, a showcase of all their biggest and most beloved songs.
DJs keep it moving for the rest of the night, with some of Sydney's best selectors including Joyride, Levins, Ariane and Shag, across 2 rooms, moving through the best of 90s dance, pop, rock and r&b!
Get your best 90s outfit ready (hypercolour tees and corduroy happy pants are always a winning combo) and be on the dancefloor for the Rhythm of the Night!