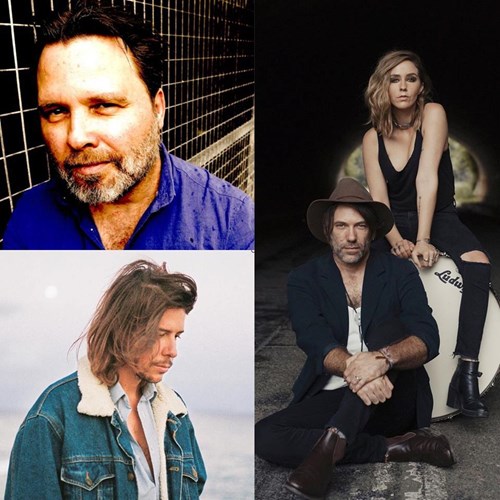 Location:
19 Marrickville Rd, Marrickville NSW 2204
RAMBLIN' NIGHTS is proud to host a rocking night of Alt/Country as part of Sydney's Vivid Festival with 3 of the finest acts currently on everyone's radar.
Adam Young has spent several years in successful indie rock acts The Daisygrinders & Big Heavy Stuff, has had his songs covered by You Am I & The Lemonheads, but it is his solo work with which Adam will truly leave his mark.
His new album 'Elementary Carnival Blues' has been receiving loads of attention from press & radio, featuring 10 tracks of real alt country tunes that easily stands beside the works of Wilco & Ryan Adams.
James Thomson & The Strange Pilgrims have had a busy year touring the country promoting the highly acclaimed album 'Cold Moon'. These guys love to play & audiences and reviewers rightly single out the influences of Neil Young, Townes Van Zandt & Dylan. James is part traditionalist, part renegade & these influences fit naturally alongside the diverse and less obvious ones.
Amber Rae Slade & The Mighty Big Noise sounds like a band rather than a duo. Amber was born in Detroit and raised in proper gypsy fashion travelling throughout the USA. Slade possesses one hell of a voice, with a smoky, sultry tone & together with her husband Matt Fell the sound they are creating is dense, rhythmic & unique through the use of down and dirty baritone guitars, banjos and an array of percussion & drums.