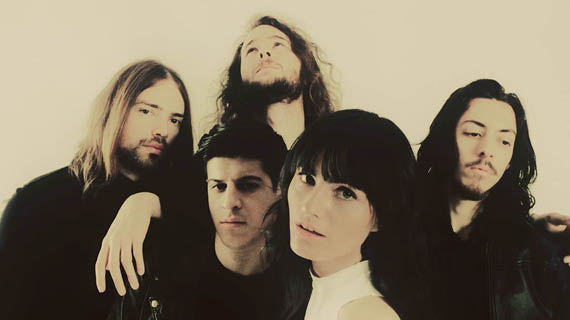 Location:
Sydney Opera House, Joan Sutherland Theatre, Sydney NSW 2000
Following the breakthrough single 'Is This How You Feel?' with a world-lapping run on their debut album Blue Planet Eyes, the Sydney natives return home for an intimate Vivid LIVE performance at Sydney Opera House.
Perfecting a prismatic take on rock 'n' roll history that takes in INXS, Fleetwood Mac and Australia's burgeoning electronic movement, The Preatures' apparent meteoric rise belies their five-year legacy of explosive live shows and on-stage chemistry.
Fronted by Isabella 'Izzi' Manfredi on vocals and keys, alongside Gideon Bensen on vocals and guitar, lead guitarist Jack Moffitt, Thomas Champion on bass, and Luke Davison on drums, The Preatures will turn the Joan Sutherland Theatre into a rock 'n' roll sweatbox fit for Vivid LIVE.