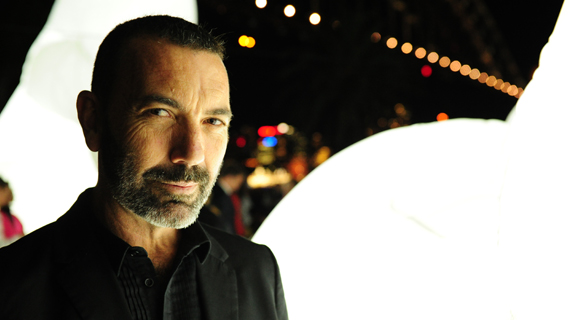 Location:
Vivid Ideas Exchange, Museum of Contemporary Art, Australia, Level 6 Terrace Entrance (Circular Quay West Side), Sydney NSW 2000.
This Saturday night 30 May, Vivid Music presents Paul Mac at the Vivid Ideas Exchange Lounge on Level 6 of the Museum of Contemporary Art.
This special performance celebrates the release of "Holiday From Me" - Paul's first solo album in a decade. Joining in these explorations of euphoric emo electronica will be guest vocalists Ngaiire and Tim Derricourt (Dappled Cities) both performing tracks on the album.
An important note regarding venue capacity
This event is a ticketed event, and venue capacity is strictly limited to 250 guests. Please book your ticket to secure your place. No pass-outs are permitted for this performance. 
Backing Paul is legendary DJ John Ferris
Sydney-based DJ John Ferris has been headlining the biggest and most upfront dance events, clubs, parties and raves for two decades. Beyond DJing, he has staged many events over the past 20 years and is still going strong, since leaving Inertia he now is at Ministry Of Sound. His role in the Australian dance music scene is as diverse as it is accomplished, having hosted his own radio show 'City Express', and co-founding the Aria Club Chart in 2000. His place at the forefront of the Australian dance music scene was cemented in 2001 when he was awarded 'Outstanding Contribution to Dance Music' at the inaugural Australian DMAs.
This is an all ages venue.
*$4 booking fee applies to secure your ticket.