Sounds Like a Nice Time invite you to explore the visualisation of sound as it manifests in Sydney's 2017 contemporary music scene, as part of the Vivid X|Celerate program in partnership with City of Sydney for Vivid Sydney.
 For one night only, Sydney light and set designers Underground Arts will 'paint' an entire venue, using light as their brushes.
The Imperial Hotel's basement and upstairs spaces will undergo a complete tranformation, as Underground Arts turn the familiar into the unfamiliar, conjuring up an immersive, visual feast for the senses. Painting With Light will showcase captivating venue-design that incorporates state-of-the-art-technology; including powerful projection mapping, head-turning holograms, UV/blacklight work, infinity boxes, atmospheric fog effects and roaming performers. Underground Arts will playfully highlight, deconstruct, and recontextualise both rooms' usual geometry; working their unique brand of aesthetic-driven magic on the dual spaces.
Hitting the stage for the performance component of Painting With Light will be a collection of five early-career artists from Sydney's creative industries, known for pushing the boundaries of their practice. Expect dynamic, textured, and powerful live music sets, alongside brilliant screen work involving motion graphics, animation, and video.
Sounds Like a Nice Time's Steven Sewell, who curated Painting With Light, says it's an exciting project for his team to have pulled together: "It's awesome to be working with Underground Arts on this project, who are the visual architects leading the event's projection elements. It will be an evening where everyone can dance to great sets from acts like Inner West legends Cosmo's Midnight, while also getting to see some of the mind-blowing work of awesome video artists."
In The Cellar - 2017's Brightest Producer & Visual Guns, Illuminated
Come and experience the shimmering melodies and synth-pop samples of Cosmo's Midnight playfully highlighted with light. Producer brothers Patrick and Cosmo Liney have cemented themselves in Australia's prominent league of dance musicians of late, taking their bouncy, bright dance-pop from the Inner West to the wider world. Their hit track 'Walk With Me (ft. Kucka)' dominated the triple j airwaves for most of last year, and they have already started 2017 strong with their funk-driven single History.
You may already be familiar with EGO's terrific visuals for producer Paces' current live show, or the music videos he's created for artists from Modular, Sweat it Out, and Future Classic. Or you may be a fan of Sydney based producer RIBONGIA and his multi-dimensional, worldly and wildly electronic productions, or his exhilarating live show, that he recently took through Europe with Hermitude. The two Sydney creatives come together in IMAGINARIUM, an experience that's part dance party, part art gallery, and part cinema, combining Ribongia's dynamic live instrumentation and musical prowess with Ego's surreal visual production and audio-visual performance.  The two artists will flood The Imperial with sights and sounds, bringing the room to life.
With an instinct for feel and texture in his music, MUTO's propelled himself out of Sydney's Northern Beaches and straight onto the triple j airwaves, with two of his debut releases getting added into rotation. Through the Fog and Lighter are accomplished singles beyond the young producers' 23 years.
Painting With Light offers Sydney audiences the chance to revel in the brilliant talent of animator/producer POGO, who takes all your favourite Disney movies, pop culture classics, and animations and flips them on their head, synchronising them with psychedelic beats. A Pogo live show is playful, exciting and nothing short of genius.
Upstairs – Spectrum Takeover: An Interactive Laser Landscape From Leftfield
While the basement heaves with sound and light, upstairs a gallery-like interactive exhibition will unfold, as Sydney designers Lloyd Barrett and Kieran Warner-Hunt share their project SPECTRUM - a laser-drawn, dynamic artwork and 3D sonic landscape, shaped by the participation of the audience members. Between them, the guys' previous work includes everything from a performance piece that uses the sounds from the performers muscle contractions and blood flow to create music, to an interactive, multi-channel drone soundscape derived from plant-human interaction, so audiences can expect Spectrum to be every bit as intriguing, investigative and impressive.
Painting With Light - a VIVID X|Celerate Event
Vivid Music presents a cutting-edge contemporary music program featuring collaborations and performances from local and international acts at venues across Sydney. Vivid Music is presented as part of Vivid Sydney, the world's largest festival of light, music and ideas. Vivid Sydney is owned, managed and produced by Destination NSW, the NSW Government's tourism and major events agency, and runs from 26 May to 17 June 2017. For more information visit www.vividsydney.com/music
PAINTING WITH LIGHT
Saturday 10th June, doors 8pm
The Imperial, 35 Erskineville Road, Sydney
This is an 18+ event
FACEBOOK EVENT - http://bit.ly/2pf34xf
TICKETS ONSALE NOW FOR $20 VIA MOSHTIX OR OZTIX
Painting with Light is presented by InTheMix, Sounds Like a Nice Time, Underground Arts Party & Kingdom Sounds as a part of VIVID Music. This Vivid Sydney event is part of the X|Celerate music program and proudly presented in partnership with the City of Sydney.
Cosmos Midnight
Drawing from a vast array of musical influences, Cosmo's Midnight have cultivated their own twist on electronica so beautifully distinct that it sets them at the helm of the new generation of Australian producers. Inspired by their upbringing in Sydney's Inner West, the twin beat makers' eclectic taste has evolved into their signature blend of left-field pop. Pioneering sparkly and thoughtful beats, Cosmo's Midnight's 2015 EP 'Moments' carved out their place as global connoisseurs of intelligent electronica. Garnering over 14million plays for their hit track 'Walk With Me', featuring the vocals of Flume and Fetty Wap collaborator Kučka, the global acclaim of their latest track is testament to the immensity of their talents.
Constantly evolving and innovative in their approach, Cosmo's Midnight blissful take on dance music has led to a slew of high-profile collaborations, remixes and tours. Hand-picked to give their on spin on tracks from the likes of Flume, Goldlink, Porter Robinson, Anna Lunoe and Alunageorge, the twins' twist is as unique as it is unpredictable. On 'Moments', their sonic versatility shines as features from Wave Racer, Lido and Sarah Bonito manifest into a genre- defying EP of low-end house, lushed out beat-work and electronic mystery. Having toured both the US and Australia, Cosmo's Midnight recently took their infectious melodies to thousands of fans around the country for Listen Out 2016. Their engaging live set has seen them grace the festival stages of Splendour In The Grass, Big Day Out, OutsideIn Festival and Field Day, as well as support worldwide tastemakers XXYYXX, Cashmere Cat, Tokimonsta, Porter Robinson and Alison Wonderland.
Bringing their production finesse and experimental pop sensibilities into 2017, new single 'History' is an infectious twist of low-slung house and bouncing vocals. Emanating playful yet intricate production, Cosmo's Midnight are shimmering on the horizon of forward thinking electronica.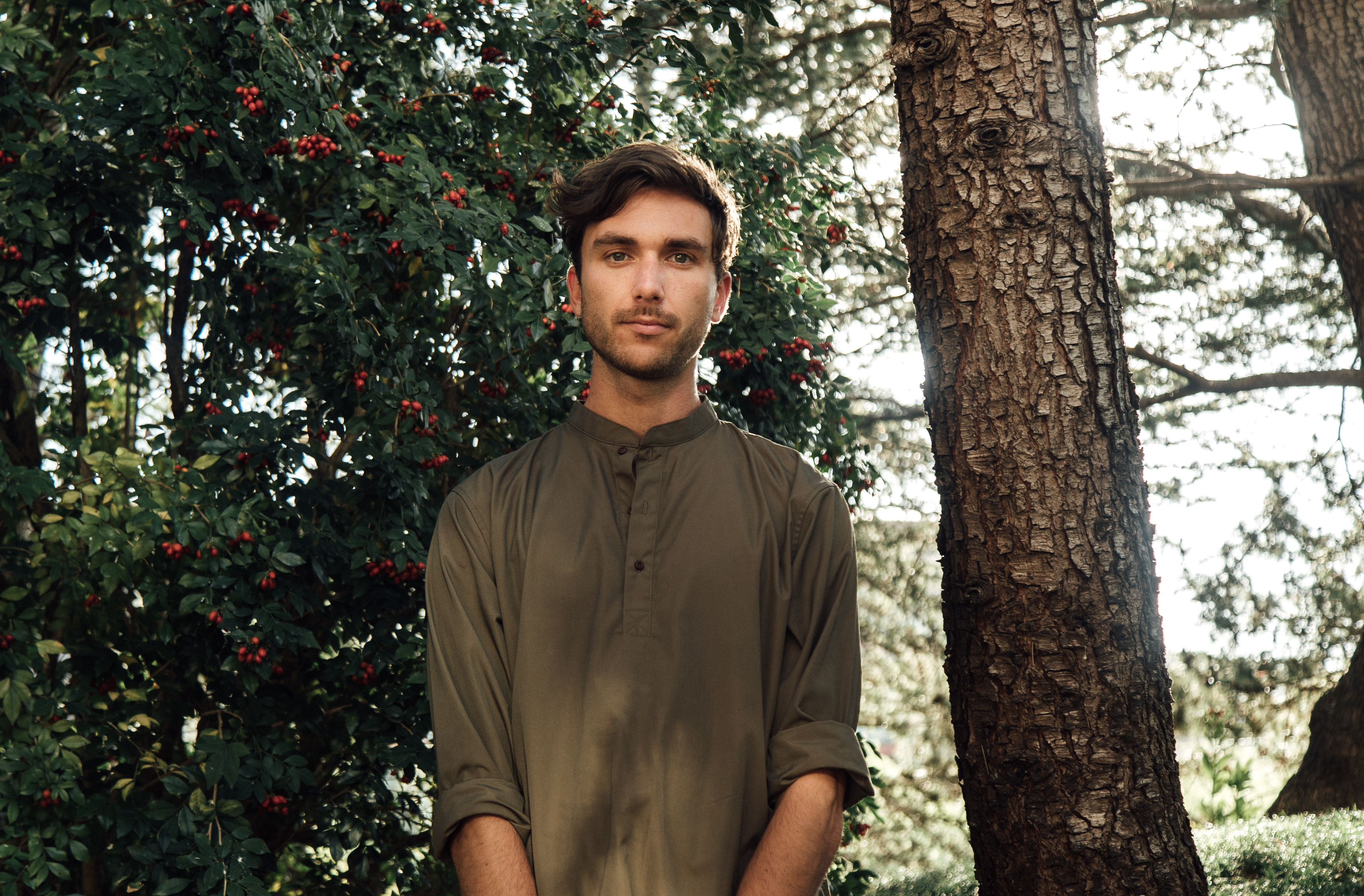 MUTO
We aren't one to toot our own horn too much however there are those moments when you hear something truly special that make you really appreciate why you got into music in the first place. The productions of Sydney's Northern Beaches beatmaker MUTO are the exact reminder of this.
His current instrumental rollercoaster of a single Through The Fog has garnered massive support from Triple J (2nd Most played track of this week), championed by Kingsmill, Dom, Zan and the unearthed team, on top of consistent rotation on FBi, George FM, Syn and a plethora of community radio, a sold out debut headline show and labeled the next big thing in electronic music by Flume and Odesza, its been impossible to ignore MUTO's past few months. However it is now time for the world to take note.
MUTO is set for a huge year with his upcoming March release Wildfire (ft. Deutsch Duke). This upcoming single was written a year to the date of MUTO losing one of his closest friends, his step-father. He released it online instantly as an instrumental and the emotion and energy resonated quickly online. The track found its way into the hands of renound vocalist Deutsch Duke who immediately felt an instant connection to the track after personally relating to the inspiration behind it. The result is something very special that no words can describe, only feelings. Muto will also be kicking of a string of shows in 2017 in March with more details TBA very shortly.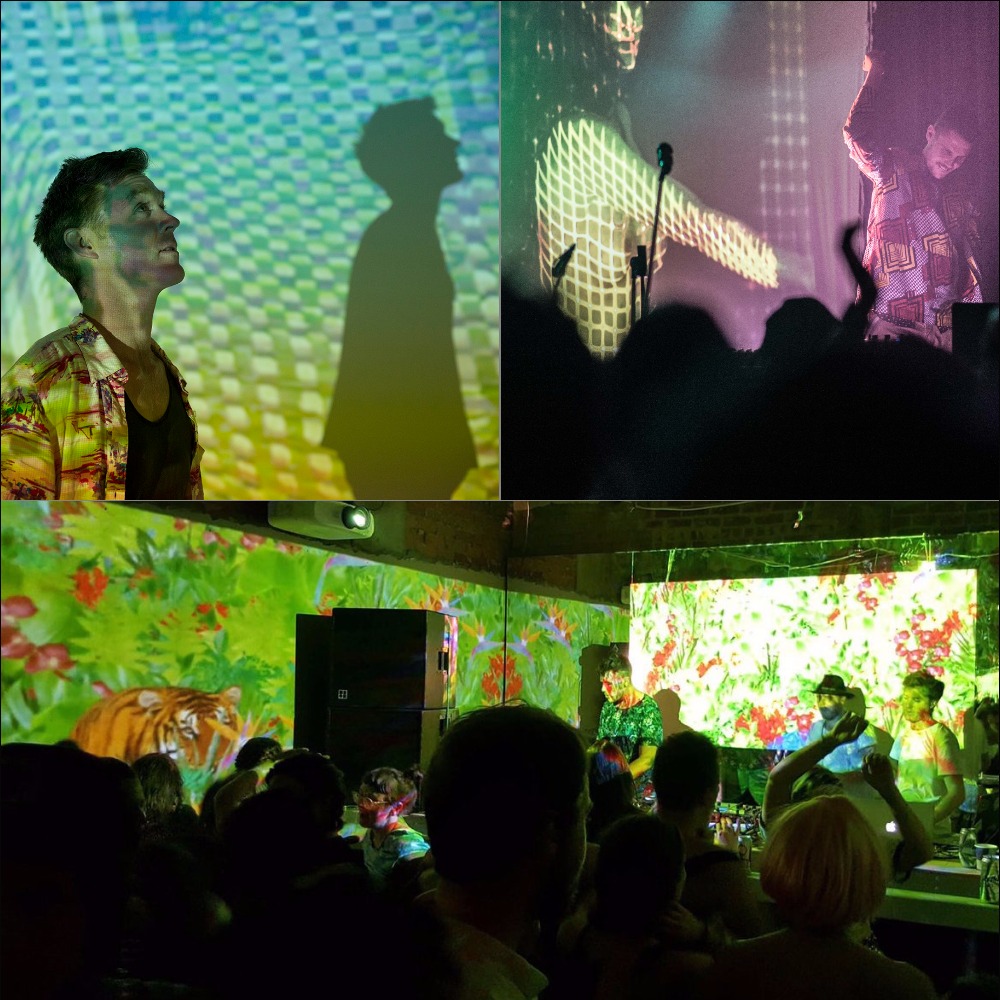 Ego & Ribongia Presents 'The Imaginarium'
THE VISION:
An immersive journey through sight and sound... part dance party, part art gallery, part cinema - the show takes audiences on a musical journey while the space around them transforms into an array of worlds, real and not yet known.
Combining Ribongia's energetic live instrumentation and musical prowess with Ego's surreal visual production and audio-visual performance to create an adventure unparalleled in this universe or the next. The pair twist and turn through foreign lands, under oceans, and over deserts, from meditative lows to raptured highs - chasing ideas and musical styles from their origins, near and far, to the fringes of the universe and back again. The flood of sights and sounds bringing every surface and particle in the room to life, taking the room and the audience through a metamorphosis of their imagination.
EGO:
Sometimes video artist, sometimes DJ, EGO has spent the last few years wowing audiences around Australia and across the world with his live performances and visual work. As a video artist his knack for high intensity, cut and paste, multi-media collages has seen him exhibit work at Sydney's Vivid Festival, and kept him in high demand for music videos from labels such as Modular, Sweat it Out, and Future Classic as well as commissions from big brands such as 7-11, Red Bull, and Nissan. As an audio-visual DJ his live sets have taken him from nightclubs to art galleries to the main stages of Falls Festival, Splendour in the Grass and Field Day; to across the world, playing venues in Sth America, Sth Africa, Bali and New Zealand. His innovative use of visuals in his performances saw global DJ brand Serato make him an ambassador in 2015. In 2016 Ego was named an Australian finalist in the Redbull Thre3Style DJ competition, while spending much of the year collaborating closely with Paces on his much acclaimed live show.
RIBONGIA:
Italian born, Sydney based producer Ribongia makes music to make you move. His unique take on world electronic music and Afro-leaning sound has seen him garner support from tastemakers like Skrillex's Nest HQ, Nina Las Vegas, Aston Shuffle and Sinden and airplay across the country on every radio station worth its salt. Ribongia has collaborated with hyped producers Clap! Clap! and Populous, done official remixes for Stanton Warriors, Andy Bull, Sampology, Thundamentals, Ngaiire and Lanie Lane and shared stages with Flying Lotus, Africa Hi-Tech, Gaslamp Killer, Opiuo and Shigheto. A regular fixture of Australian music festivals, Ribongia's full live show incorporating synths, samplers, marimba & an array of instruments, is compulsively addictive. Ribongia saw out 2014 with his debut national headline tour in support of his It Began EP, welcomed 2015 performing at Field Day, showcased his followup Escapisms EP at FBi's 2016 SMAC Festival and most recently toured Europe with Hermitude.
Ticket Conditions
*Booking and transaction fees may apply.
THIS EVENT HAPPENS IN CITY AND SURROUNDS
Vivid Sydney is big — it's now the largest event of its kind in Australia and in 2017 it's growing again with a world-class line-up of concert and music performances, public ideas programs, creative industry workshops and conferences. Find exciting new locations to explore this year as Vivid Sydney grows its footprint. See what else is happening in City and Surrounds.
Access and Inclusion
The Companion Card is for people with a significant permanent disability, who always need a companion to provide attendant care type support in order to participate at most available community venues and activities.
Location
35 Erskineville Rd, Erskinville, NSW, 2043
35 Erskineville Rd, Erskinville, NSW, 2043
35 Erskineville Rd, Erskinville, NSW, 2043