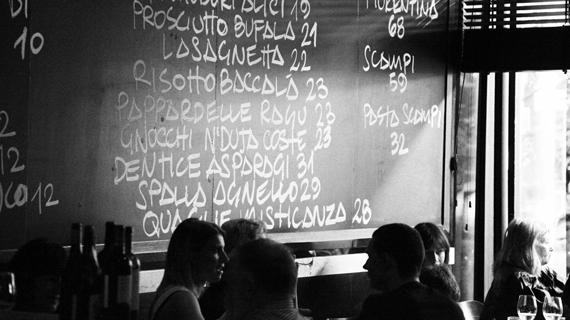 Location:
Carriageworks, 245 Wilson St, Eveleigh NSW 2015
Four legendary Sydney restaurants PLUS all of your favourite Italian disco tunes in one room = the ultimate Sydney food/music experience. Join the rockstars of Sydney's Italian food scene, from Icebergs Dining Room & Bar, Da Orazio Pizza + Porchetta, Fratelli Paradiso and 10williamst as they come together at Carriageworks.
Maurice Terzini of Icebergs Dining Room and Bar and Da Orazio Pizza + Porchetta is best known for stamping his indelible mark on both the Sydney and Melbourne dining experience. His long history in the hospitality industry and gift for fostering lasting creative partnerships have seen him establish some of Sydney most recognizable events and iconic dining venues.
Fratelli Paradiso sits quietly confident on Challis Avenue in Potts Point. Locals, who flock here daily for their morning coffee, fresh blood orange juice, poached or scrambled eggs and seasonal accompaniments, seem tied to the classic charm and familiarity offered by the Paradiso embrace.
Nestled amongst the artisan shops and terraces on William St Paddington, the Paradiso brothers Enrico and Giovanni with their partner Marco Ambrosino have done it again with Italian dining with a Sydney flavor.
Other Modulations events: Modulations: Bill Drummond, Modulations: Pharoah Sanders, Modulations: A Kooky Motorik Pelvis Party and Modulations: Grace Jones.