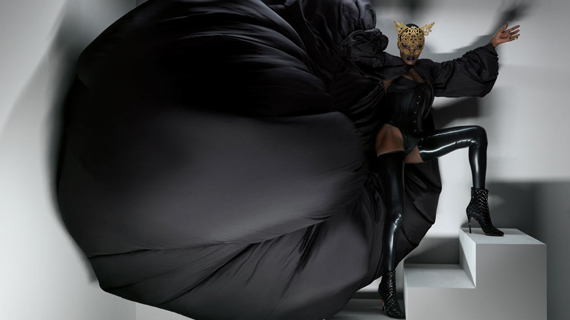 Location:
Carriageworks, 245 Wilson St, Eveleigh NSW 2015
CARRIAGEWORKS, MODULAR AND VIVID SYDNEY 2015 PRESENT
GRACE JONES
Modulations at Carriageworks will be headlined by one of the most iconic international figures of pop culture Grace Jones. Known for her extraordinary contribution to music, fashion and art and with a string of dazzling records to her name, Jones will perform three concerts exclusively at Carriageworks as part of Vivid Music.
Widely acknowledged as one of the most influential music and fashion icons of the 20th century, Jones's reputation for electric on-stage performances makes this a must-see music event. A truly iconic singer, songwriter, model, actor and all round enigma, her live sets are duly renowned as nothing short of incredible, segueing from disco to funk, from pop to punk, all presented within a visual spectacular as stunning as her musical artistry.
Grace Jones started out as a model, working for Yves Saint Laurent, Claude Montana, and Kenzo Takada, and working with Helmut Newton, Guy Bourdin, and Hans Feurer before moving into music with Island Records. She is widely recognised for having influenced fashion movements of the 1980s and has been an inspiration for an endless list of artists: Annie Lennox, Lady Gaga, Rihanna, Brazilian Girls, Santigold, and Basement Jaxx.
Other Modulations events: Modulations: Bill Drummond, Modulations: Pharoah Sanders, Modulations: A Kooky Motorik Pelvis Party and Modulations: Italo Dining and Disco Club.