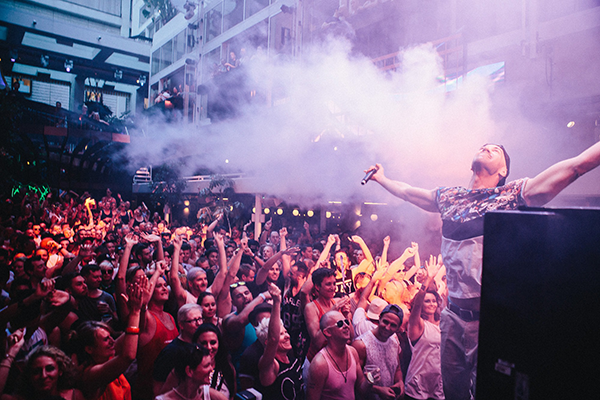 Location:
Ivy 1/330 George St Sydney
I Remember House is Sydney's second-biggest dance party for the gay community and their friends. Second only to the Mardi Gras Party in numbers and just as colourful and energetic.
Created by DJ Dan Murphy in 2009 and celebrates the best in classic and current house music, with an emphasis on vocal, uplifting funky house.
Some of the world's best live singers have graced the I Remember House stage including Crystal Waters, Deborah Cox, Inaya Day, Kathy Brown, Peyton and Barbara Tucker.
Every I Remember House party uses a state-of-the-art lighting, LED and special-effects rig. For Vivid, extra lighting and special glowing LED handheld items for all our guests – making it a party that lights up the night from every angle.
The party is held at Sydney's gorgeous Ivy venue.