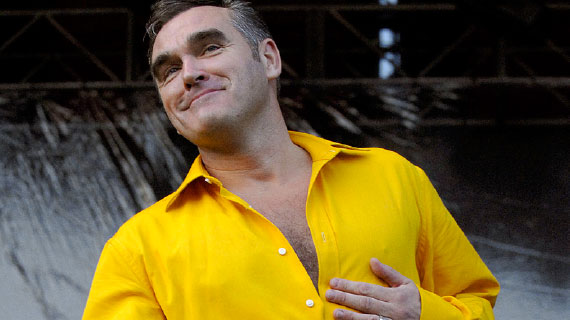 Location:
Sydney Opera House, Concert Hall, Sydney NSW 2000
Remaining one of the most singular and iconic figures in popular music with an unparalleled career, the crooning legend will stage four nights at Sydney Opera House in the Concert Hall with a catalogue that spans as many decades.
Continuing to create art across multiple platforms to the delight of his massive devoted following with the instant Penguin Classic Autobiography and his critically acclaimed 10th album World Peace Is None of Your Business, Morrissey's romantic narratives have immortalised the surrounds of '80s era Manchester through to current day on a global level and the profound loneliness inherent to the human condition. Following an epic performance at the Nobel Peace Prize Ceremony that made headlines globally, the subsequent release of World Peace Is None of Your Business proved to be a masterpiece that resonated worldwide with fans and critics alike. Likewise, his #1 bestseller Autobiography remained in Penguin Books' top ten best sellers list through the whole of 2014.
Ascribed an irrefutably bleak or gloriously funny songwriter in any given moment, the British iconoclast will take to the intimate surrounds of the Concert Hall stage in an Australian exclusive engagement – bringing the seventh Vivid LIVE to a finale only fitting for Moz.