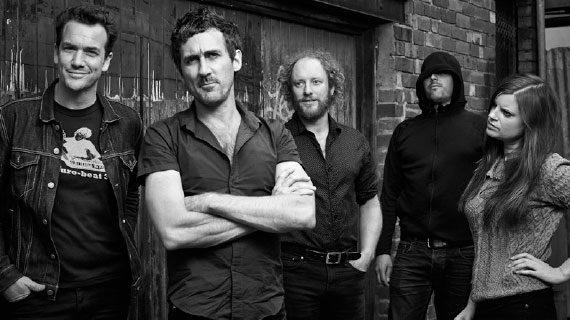 Location:
Sydney Opera House, Joan Sutherland Theatre, Sydney NSW 2000
Awarded the first Australian Music Prize and voted triple j's greatest Australian song for 'Shark Fin Blues', The Drones celebrate 10 years of Wait Long by the River and the Bodies of Your Enemies Will Float By alongside an exclusive preview of their forthcoming seventh album for Vivid LIVE.
Introducing Gareth Liddiard's singular spit and shine vocal to a wider audience, Wait Long...'s sprawling sense of humour, nihilism and fried Crazy Horse sonics have entered the cannon of raw Australian classics. Originally issued internationally via ATP's recording imprint, the quintet have since curated All Tomorrow's Parties inaugural Melbourne festival in 2012.
Now welcoming the album's drummer Christian Strybosch back into the fold along with the album's reissue, The Drones will revisit Wait Long... and unveil their new album in the intimate surrounds of the Joan Sutherland Theatre at Sydney Opera House.