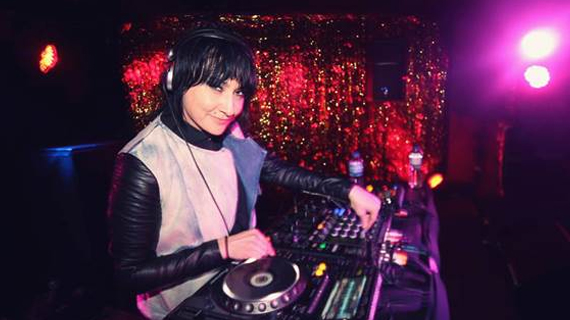 Location:
Vivid Ideas Exchange, Museum of Contemporary Art, Australia, Level 6 Terrace Entrance (Circular Quay West Side), Sydney NSW 2000.
Network with your colleagues and peers at the Vivid Ideas Exchange at the MCA: meet and chat with industry experts across the creative sector, from architecture to marketing to sustainability and film. Everyone's invited however please register for the door list to join us this Saturday from 6pm for networking, music and the best views in town. Entry is free.
6.00pm - midnight  DJ Sveta will play at the Vivid Ideas Exchange Lounge!
DJ Sveta
From Sydney's fiercest club nights through to the underground parties that line New York City's sub-cultures and beyond, DJ Sveta has been socking it to audiences fresh from behind the decks for almost two decades.
Pioneering many club nights, this homegrown DJ and producer is considered spinning royalty in her hometown of Sydney and has worked every veritable corner of the scene — both above ground and below — to master a sound that is quintessentially Sveta.
The company this unique talent keeps is testament to her work and has seen her play along side the likes of Kylie Minogue, Scissor Sisters, The Presets, Savid Morales, Derrick Carter, Kim Ann Foxman, Big Freedia, Calvin Harris, Larry Tee, Frankie Knuckles and Boy George to name a few. Regularly on demand, Sveta continues to work the stage with both legendary and emerging DJs who share her passion for breaking new ground.