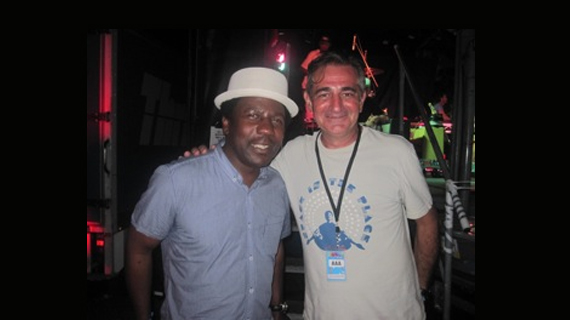 When:
05 Jun
-
06 Jun 2015
18:00 - 00:00
Location:
Vivid Ideas Exchange, Museum of Contemporary Art, Australia, Level 6 Terrace Entrance (Circular Quay West Side), Sydney NSW 2000.
DJ Mando in the Vivid Ideas Exchange Lounge!
Network with your colleagues and peers at the Vivid Ideas Exchange at the MCA: meet and chat with industry experts across the creative sector, from architecture to marketing to sustainability and film. Everyone's invited however capacity is limited to 250 guests, so is on a first come first serve basis. The venue is open from 6pm to midnight. Join us for networking, music and the best views in town. Entry is free.
DJ MANDO
A gardener of funky delights of long standing, Graham has been in involved in the music industry in numerous capacities.
Dj, record label owner, promoter, manager, ARIA judge, music consultant, journalist, mentor, booking agent, marketing & promotions, festival director, producer, stage manager, event co-ordinator, radio and many other shapeshifting manifestations.
Graham has performed at probably too many nightclubs, festivals, dance parties and events including The Playground Weekender Festival, The Big Day Out, Vibes on a Summers Day, Good Vibrations, Sydney Festival events, The Sydney Olympics, RAT Parties, International tours, Corporate Functions, New Years Eve & Day events too numerous to list. 
Listing all the artists that he has worked with would appear to be shameless namedropping, though he does have lots of stories to tell to the curious.
Not entirely sure about what he wants to be when he grows up, Graham will continue playing and making music until such time that he is visited by "The Destroyer of Delights and the Parter of Companions.