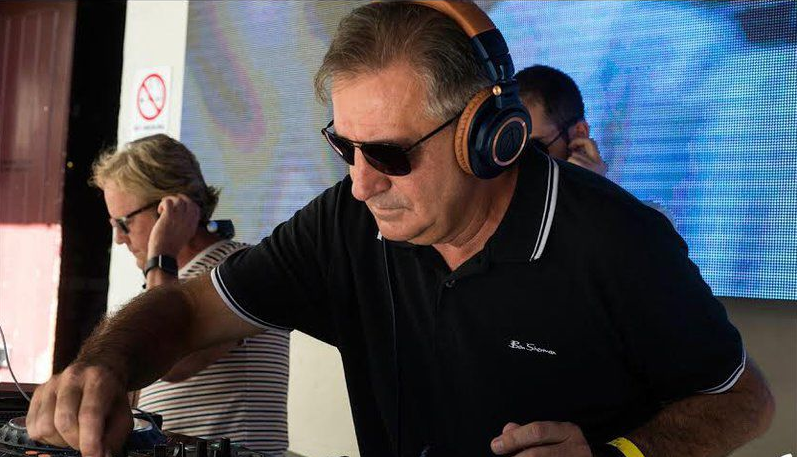 Location:
MCA, Harbour side Terrace, 140 George St, The Rocks
Venue:
Vivid Ideas Exchange, Museum of Contemporary Art, Australia
DJ Mandroules has played at virtually every club in Sydney and continues to do so...
Graham's love and understanding of music is comprehensive, as is evident in the repertoire of styles which include soul, funk, breaks n beats, electro, deep & funky house, soulful garage, lounge, electronica & exotica, trip/hip hop, disco, latin, go-go, jazz, ragga/dub, moodarama and world soundscapes. 
He has promoted numerous club nights, including All Souled Out with Stephen Ferris, which ran for seven years on a Wednesday at Rogues. Feelin ' Up, Ascension, Rise, Bumpin', Soul Gumbo, Can, Cowtown Lounge, Fabulous, Gag, Glamour World, Spicy Fridays and Respect, are amongst other involvements.
He has also DJ'd and worked on numerous tours and festivals including the decade long Vibes on a Summer's Day series, The Playground Festivals, Good Vibrations, Big Day Out, Soco Festival tour, Down to Earth, Funk Inc, Days like This Festivals and The Gay & Lesbian Mardi Gras, amongst others.
 
Mr Glass began his illustrious DJ career some twenty "odd" years ago. The reasons for taking to the decks remains a mystery and may not be as honourable as many believe. Mr Glass can't remember either... Was it his lack of dance moves and refuge was sort behind the decks? Maybe it was the allure of cascading cash? Or just maybe it was a total love of sweet soulful music, funky beats and disco treats that Mr Glass just had to share with the world?
Mr Glass has played everywhere in this town from the shonkiest bars down dark Kings Cross alleys, through to penthouses on the harbour, hip swanky bars to thumping night clubs. He's played for the likes of Mick Jagger and performed in front of 15000 people. The role call of international dj's and bands he has supported lists a who's who of the soul, jazz and funk.
He's played festival stages and supported the likes of Sharon Jones and the Dap Kings, he's cruised the Adriatic dj'n on private charted liners for Billionaires and then busted out original RnB in funky Berlin Bars. In a nutshell, there's not much Mr Glass has not done in his DJ career. A chameleon who can adjust to the surrounds and find the happy balance between entertaining and educating.