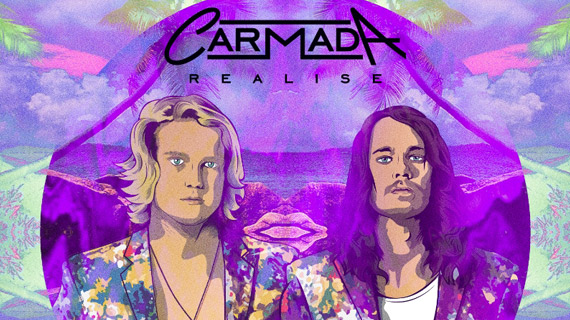 Location:
38-46 Oxford Street, Darlinghurst NSW 2010
OH HELLO PRESENTS Australia's hottest new duo Carmada:
"Carmada was a savvy move for the beatmaking pair, earning them an OWSLA signing care of Skrillex and shooting their debut EP to the top of the local charts." - inthemix
"Keep two eyes and ears open for Carmada to be tearing down your hometown soon!" - Life Without Andy
This April, the magic of Carmada that started in the Splendour Tipi forest will spread across the nation like wildfire, making its way through Sydney, Melbourne, Brisbane and Perth as L D R U & Yahtzelembark on a nationwide headline tour with special guest Kilter - weaved neatly around their much anticipated Groovin The Moo regional appearances.
The bromance that envelops Drew Carmody and Max Armata - aka Carmada - has been an integral part of the musical coherence that has seen this duo go from strength to strength, seeing them trailblaze their way through 2014 capturing an iTunes No.1 album and much acclaim for performances on the Listen Out and Stereosonic tours. 2015 shows no sign of slowing down with a Triple J Hottest 100 inclusion (No.41) for their absolute killer of a first single - "Maybe".
After releasing their debut "Realise" EP plus a video for the "Maybe" single, a track that led to the guys bagging a deal with the Skrillex-run OWSLA label in the states, the pair decided it was time to turn things up a notch - pun intended - taking their strong party game on the road, with some seriously special guests to be announced; making for one hot ticket come April.
If that's not enough, the guys have been getting their hands dirty putting together exclusive "Realise" goodie bags for people who purchase tickets in the first 24 hours.