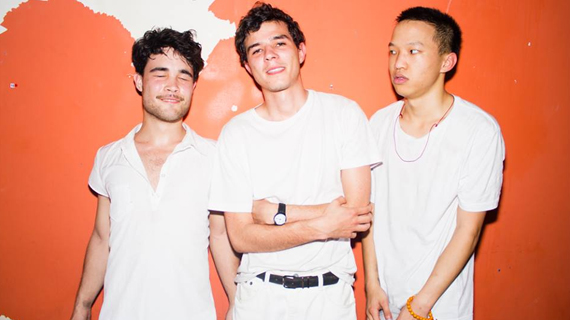 Location:
The Factory Theatre, 105 Victoria Road, Marrickville NSW 2204
HEAPS GAY x VIVID SYDNEY
Heaps Gay and Vivid Sydney are transforming the Factory Theatre in Marrickville, into an day + night spectacular! An all immersive and inclusive festival of music, art and performance all presented by FBI Radio!
3pm on Sunday June 7th the Queen's Birthday long weekend, HEAPS GAY x VIVID SYDNEY includes musical mayhem from Sydney and abroad.
Boasting the wild line-up of KIM (The Presets), Black Vanilla, Catlips, TEES, The Magda Szubanski's, Levins, Sveta and many more, spread across 3 stages.
In the art department, bear witness to mind-bending performances from Hissy Fit, Andea Darling and Wisteria Hysteria. Bask in the ambience of installations, projections and flash-parties by No Lycra No Lights, Glitta Militia, Optic Soup, Torrie Torrie and Bubble Rave. Finally, be a part of the photographic Heaps Gay People Project and help raise awareness for Beyond Blue.
With even more to be announced, that's a whole lot of bang for your buck! Early bird tickets $35! Tickets on sale now!
First line-up announcement:
KIM (The Presets DJ set)
Black Vanilla (DJ set)
TEES (Live)
Catlips (Live, Perth)
Divine Knights (Live)
The Magda Szubanski's (Live)
Sveta
Levins
Estee Louder (Melb)
HipHopHoe
Victoria Kim
The Smuts
Cunningpants
Astrix Little
Tessellate
Glamma Chav
Heaps Gay Djs
Homosocial DJ's
Del Lumanta
Performances + Art + Lights;
No Lights No Lycra
Bubble Rave
Hissy Fit
Dance Central
The Heaps Gay People Project
Diesel Darling
The Glitter Militia
Tangent (Optic Soup Collective)
Paprika & Carmel Latte
Torrie Torrie
Wisteria Hysteria