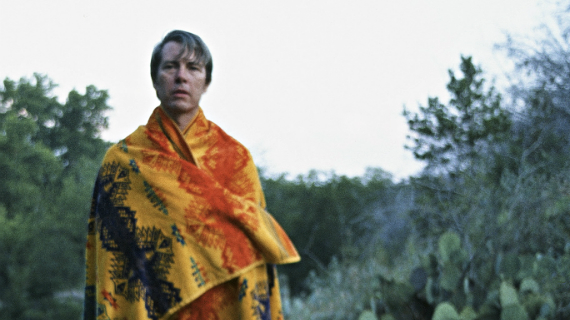 Location:
Sydney Opera House, Joan Sutherland Theatre, Sydney NSW 2000
Travelling from Austin Texas with 14 albums, 25 years of music, and a media mystique hailing a new Leonard Cohen, Bill Callahan and his Dream River band make only their second Sydney appearance for two rare evenings with the master of understated song-craft.
Settling into a cleaner musical palette since his tape-recorded beginnings as Smog, Callahan's cult audience has slowly grown from barfly clubs to a hushed theatre reverence – giving his languid baritone, subtle delivery, and lyrical thumps such as album opener 'The Sing' a refined precision:
'The only words I said today are beer. And thank you. Beer. Thank you. Beer. Thank you.'
Whether deceptively open or characteristically cloaked, Callahan's status as a classic outsider songwriter will be brought up close in this eight years in-the-waiting return at Sydney Opera House for Vivid LIVE.