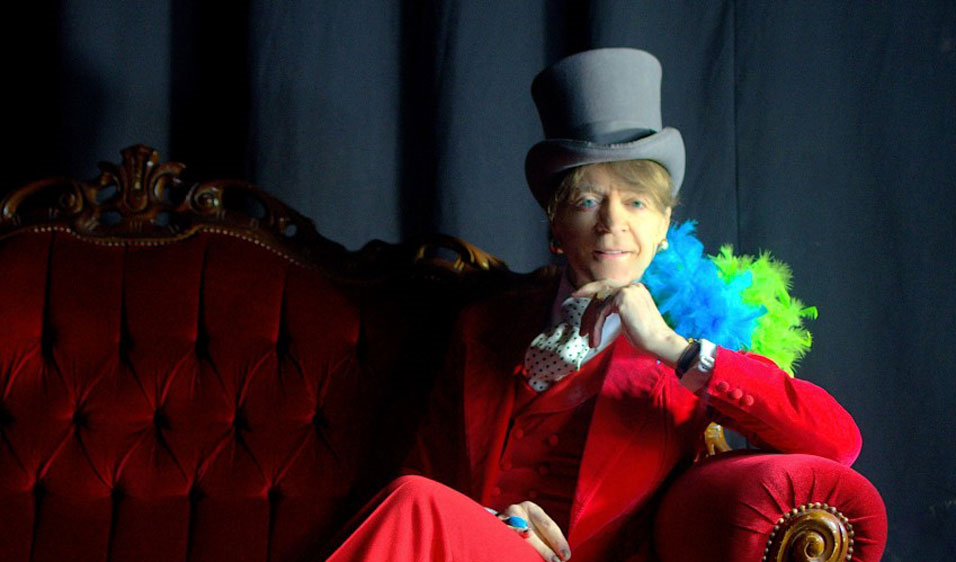 Location:
Kings Cross Hotel, 244-248 William St Potts Point 2011
Vivid au go go: presents
Avant-Cabaret @ Kings Cross Hotel
AVANT CABARET is an exciting new venture into theatrical entertainment by Vivid Sydney under their new wing 'VIVID AU GO GO'
AVANT CABARET directed/curated by Terry Serio, will draw from Sydney's finest, most fabulously flamboyant cabaret artistes, bizarre circus carnival cabaret acts, and from a new breed of risqué pop crossover performer.
Bohemian treasures such as Jeff Duff, Trevor Ashley and Mikelangelo And The Black Sea Gentlemen, to the pop diva delights of Zsa Zsa LaFine, Brendan Maclean and cabaret sensation, Tom Sharah. The weird and wonderfully eclectic Matt Format, Saba Saliba, Betty Grumble and Sabrina D'Angelo. Cabaret Sasquatch to amaze and mesmerise with their unsurpassed musical circus carnivale. The musical and harmony talents of Oh Reach and the mind boggling athleticism of Go Go dancer Bridie Doll.
As part of VIVID AU GO GO.. 'Avant Cabaret' is going to let Sydney 'show off'..! You big skite..! Go girl..!
Sounds Of Seduction with hosts jay Katz and Miss Death, celebrate twenty years of exotica in the Dive Bar over Vivid on Saturdays.
WHEN:  Friday 27 & Saturday 28 May. Friday 3, Saturday 4, Friday 10, Saturday 11, Friday 17, and Saturday 18 June
TIME: 8.30pm until late
WHERE: Level 4, Kings Cross Hotel – 244-248 William St
TICKET PRICE:  $25 + booking fee.
27 May - Bridie Doll, Zsa Zsa LaFine & Jeff Duff 'Bowie Unzipped'
28 May - Betty Grumble & Saba Saliba 
3 June - Tom Sharah & Matt Format
4 June – Trevor Ashley & Sabrina D'Angelo
10/11 June - Cabaret Sasquatch
17 June – Mikelangelo & The Black Sea Gentlemen, Oh Reach & Zsa Zsa La Treat Au Chocolat
18 June – Brendan McLean, ZSa Zsa LaFine, Dear Bobby, Bridie Doll & more scintillating seductive burlesque performers