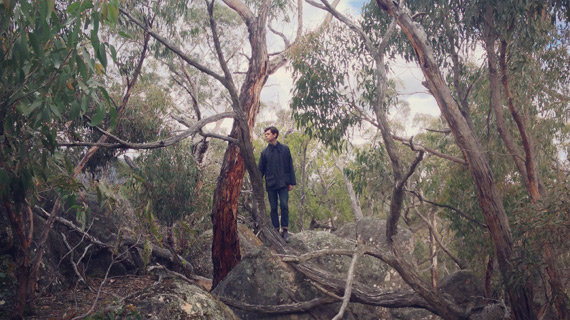 Location:
The Spice Cellar, 35 Erskineville road Erskineville 2043
Sat 6 June  - ANDRAS FOX (Live)
Peel back the leaves and discover Andras Fox, a Melbourne producer making tactile and imperfect electronic music. Inspired by primitive percussion, simple melodies and home recording, Andras combines elements of house music and ethno-groove in a distinctly antipodean way.
Based around drum machine rhythms and new age synths, his original tape recordings are simultaneously contemporary in sound and difficult to carbon date, slipping comfortably between 80s Library Music, Chicago House and g-Funk.
After sold-out solo releases, Andras teamed up with vocalist Oscar Key Sung for a collaborative LP that went back to the roots of disco and house. Receiving support and plays from the likes of Dam Funk, it was an earnest catalogue of cassette demos recorded in the industrial district of West Melbourne. His follow up EP Erskine Falls was popular with the ladies - compact tropical-synth instrumentals that felt just right.
Presenting the weekly radio show Strange Holiday on 3RRR FM in Melbourne has given him a chance to greatly expand his record collection, which currently occupies the broad territory between Disco, World, Library and Balearic sounds. This depth of knowledge about music's past informs his productions, which all give a nod and a wink to the past.
Performing solo and as part of the duo Fox + Sui, Andras has supported artists including James Pants, Andres, Toro Y Moi and DJ Sprinkles. In a digital, cool world full of hectic pace, Andras Fox brings warmth, relaxation and smooth grooves to your ears. It works, even though he uses cassette tapes and dodgy synthesisers, because he tries to do it the right way.