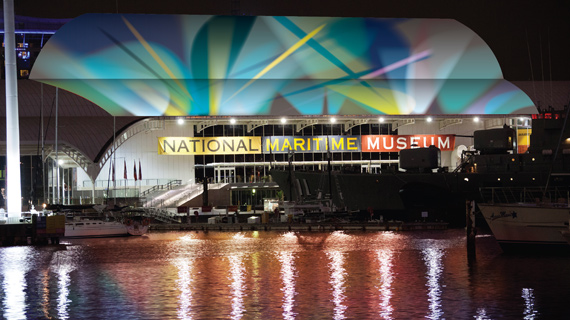 When:
22 May
-
08 Jun 2015
18:00 - Midnight
Location:
Darling Harbour, Sydney NSW 2000
The maritime museum's expansive 1,700m2 rooftop transforms into a cool, bold light show. Influenced by the colour pallet of Antarctic exploration, enter a wonderland of light as it bounces and reflects off snow, sea, sky and ice.
Every night of Vivid Sydney, the museum's foreshore will remain open until midnight offering a picture-worthy stroll along the wharves. Visitors can walk along the museum's waterfront, past the illuminated Cape Bowling Green lighthouse and heritage vessels.