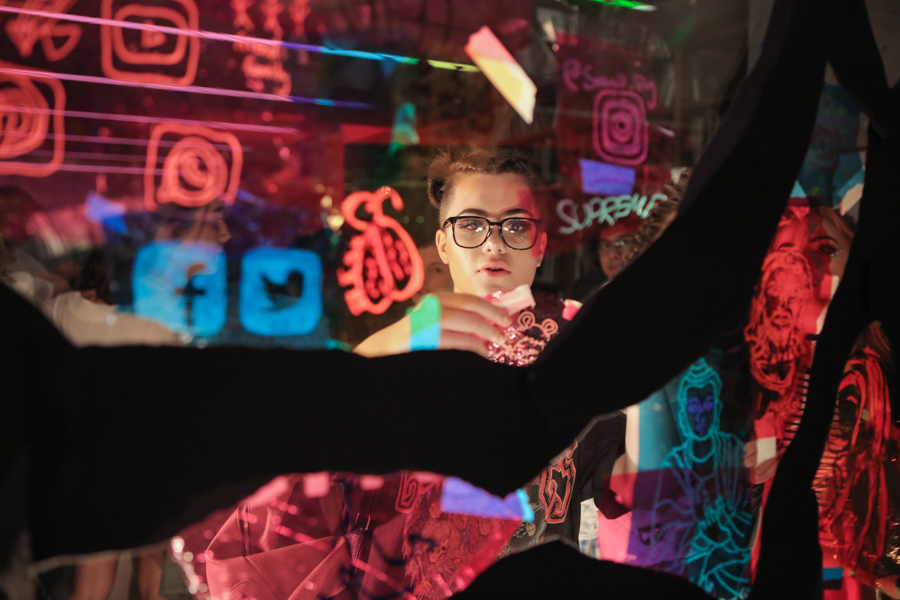 Location:
Level 3: Digital Studio, Museum of Contemporary Art,140 George Street, The Rocks, Sydney NSW 2000
Venue:
Museum of Contemporary Art, Australia
This workshop, run by members of the MCA Youth Committee, is a rare opportunity to experience some of the magic of Genext, the MCA's flagship event for 12–18 year olds, created by young people, for young people. Genext is a free, art-inspired event curated and run by the MCA's Youth Committee five times a year.
Not Your Ordinary Teenager is an opportunity for young people and adults alike to meet MCA Youth Committee members, engage in conversation and challenge some of your assumptions about teenagers today. Drop in for as long as you like to start a conversation!
Check out the full list of programs as part of Conversation Starters weekend here.
#ConversationStarters
About Genext
Since launching 12 years ago, Genext has provided an inclusive social space filled with creative workshops, live music, after-hours exhibition access and quite a bit of fairy floss to more than 20,000 young people from all across Sydney.
Information on Access and Inclusion
The MCA welcomes all visitors and is committed to making its programs and services accessible to everyone. All public areas of the Museum, including the MCA Store, MCA Cafe and Restaurant and galleries are accessible via lifts. There are hearing loops available throughout the National Centre for Creative Learning. Please let us know how we can assist you by contacting MCA Reception on 02 9245 2400 or email reception@mca.com.au and notify us of your requirements.