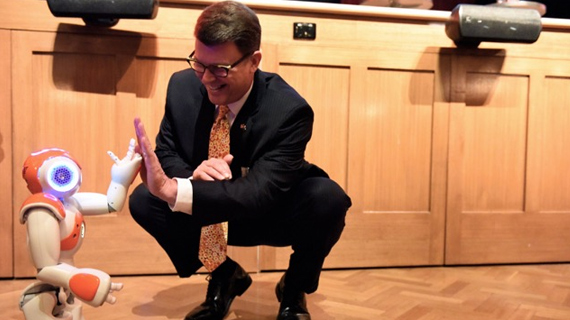 Location:
Refectory Room, Holme Building (A9), Science Road, University of Sydney
Presented by the U.S. Embassy and U.S. Consulate General Sydney in partnership with the United States Studies Centre at the University of Sydney and Vivid Ideas Festival
Every day, U.S. research institutions, businesses, and centers of education engage with their Australian counterparts to develop innovative solutions to problems. The "Ambassador's Innovation Roundtable" in Sydney will highlight U.S.-Australian innovation success stories, discuss challenges in linking research and development to commercial opportunities, advance priorities in STEM Education, and explore the potential of future innovation partnerships through a series of panel discussions.
The roundtable will be an opportunity for young entrepreneurs to engage with business and industry representatives to discuss potential relationships that foster innovation.
This is a free event but it requires registration. 
Registration begins at 08:15 am for an 09:00 am start (sharp).