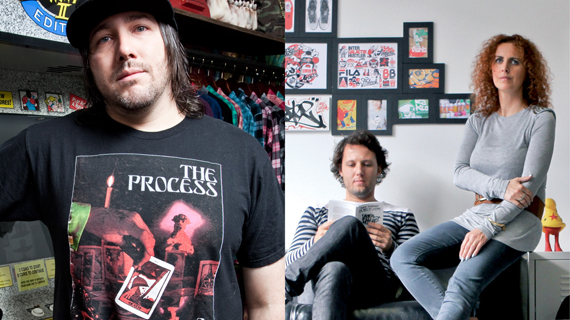 Location:
aMBUSH Project Space Level 3, Central Park, 28 Broadway, Chippendale NSW 2008
Calling all business owners, creatives, design enthusiasts, emerging brands, fashionistas, retailers and worshippers of Mishka or 123KLAN's work!
Discover how two of the most unique brands in the world created strong identities and characteristic aesthetics in the competitive street art and streetwear environments, and learn how you can too.
New York-based Mishka started with T-shirts in 2003, then grew into a lifestyle brand with legions of hard-core followers, and a stack of memorable graphics. 123KLAN reside in Canada but hail from France. At the top of their game in graffiti, graphic design and apparel for over 20 years, their irreverent attitude and inspiration from the streets are their trademarks.
Come and ask questions about the things that frustrate or fascinate you in the art, design, retail and streetwear trades, and gain valuable insights direct from the luminaries who've done it so well for so long.
Thursday, 28 May, 7-9pm at aMBUSH Gallery Project Space, Level 3, Central Park. Tickets $60.
For further sales enquiries, bulk-buy discounts for companies, education or other, please contact John Wiltshire at aMBUSH Gallery on 02 8399 0707 or email john@ambushgallery.com
Presented by aMBUSH Gallery, T-world, Central Park and Vivid Sydney
****************************************************
$4 Booking fee and 2.25% transaction fee applies.
POWERED BY THE TICKET GROUP.
****************************************************