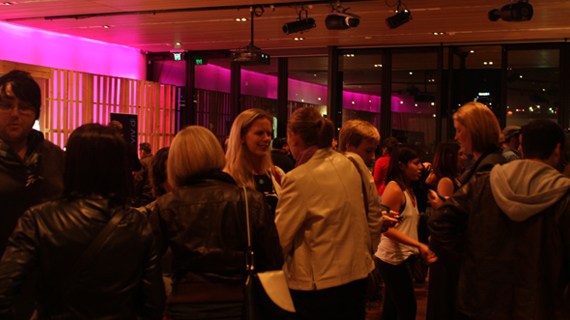 Location:
Vivid Ideas Exchange, Museum of Contemporary Art, Australia, Level 6 Terrace Entrance (Circular Quay West Side), Sydney NSW 2000
Little black book of Sydney screen professionals needs updating? Join us at the Museum of Contemporary Art and let us introduce you to your next wave of collaborators and contacts while you take in the spectacular view of Vivid Sydney. 


The Speed Networking Event is always a highlight of the Metro Screen event calendar. You'll meet fresh new faces including producers, directors, cinematographers, writers, editors, actors, animators, VFX specialists, and transmedia professionals. It's also a great opportunity to sweep up this year's hot-shot students into your team.


Be warned - speed networking is fast and loud! So come prepared with business cards or flyers about your work so that you can swap contacts quickly before you carry on the conversation later at the after-drinks.


Some Handy Tips for Speed Networking:
* Bring some business cards and a notebook and pen. 
* If you have a smart phone, load your contact details for fast and easy contact sharing.
* Things move pretty fast so think about who you want to meet and what you want to ask them beforehand.
* Update your online profiles (The Loop, IMDB, The Melting Pot, Vimeo, website etc)
* Practice your spiel on a friend or colleague
* Have fun! (everyone is nervous)
Twitter hashtag: #metroconnect
Presented by Metro Screen - home of the emerging screen content maker.