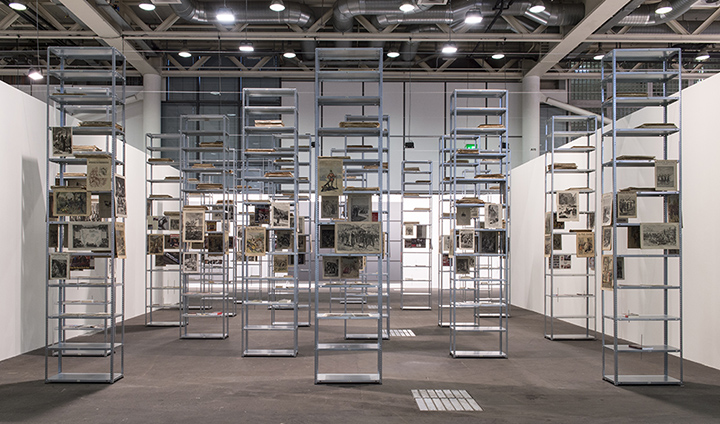 Location:
Creative Studios, Level 3, Museum of Contemporary Art, 140 George Street, The Rocks, Sydney NSW 2000
Venue:
Museum of Contemporary Art, Australia
Ngara means listen, hear, think in the language of the Gadigal people of the Eora Nation.
This forum brings together Indigenous influencers to discuss ways of successfully creating change, particularly between opposing political, social and cultural identities. How do we communicate, mediate and move forward?
This forum will be facilitated by Professor Larissa Behrendt in conversation with Frances Peters-Little and Professor John Maynard.
As part of the MCA's Conversation Starters weekend, this free event invites you to take part in the discussion on how do we start a conversation and create change with others?
#ConversationStarters
About the speakers
Professor Larissa Behrendt is the professor of Indigenous Research and director of Research at the Jumbunna Indigenous House of Learning at the University of Technology, Sydney. She is a Gamilaroi/Eualeyai woman and has published numerous textbooks on Indigenous legal issues as well as two award-winning novels. Larissa wrote and directed the feature film, Innocence Betrayed and has written and produced several short films. She was awarded the 2009 NAIDOC Person of the Year award and 2011 NSW Australian of the Year.
Frances Peters-Little is a Kamilaroi/Uralarai woman and research fellow at ANU. Before coming to Canberra, she was a filmmaker for the ABC and worked on more than 18 documentaries as researcher, producer and director. She is best known for her film Tent Embassy, which screened for the True Stories series on the ABC and won a Sundance Award. Today Frances spends most of her time writing, and is currently in the final stages of her book entitled The Return of the Noble Savage: By Popular Demand.
Professor John Maynard is a Worimi Aboriginal man from the Port Stephens region of New South Wales. He is currently a director at the Wollotuka Institute of Aboriginal Studies at the University of Newcastle and chair of Indigenous History. He gained his PhD in 2003, examining the rise of early Aboriginal political activism. He has worked with and within many Aboriginal communities, urban, rural and remote. He is the author of several books, including Aboriginal Stars of the Turf, Fight for Liberty and Freedom and Aboriginal Soccer Tribe and Aborigines.
Information on Access and Inclusion
The MCA welcomes all visitors and is committed to making its programs and services accessible to everyone. All public areas of the Museum, including the MCA Store, MCA Cafe and Restaurant and galleries are accessible via lifts. If you require any other information on these accessible services, please contact MCA Reception on 02 9245 2400 or email reception@mca.com.au and notify us of your requirements.
Ticket Conditions