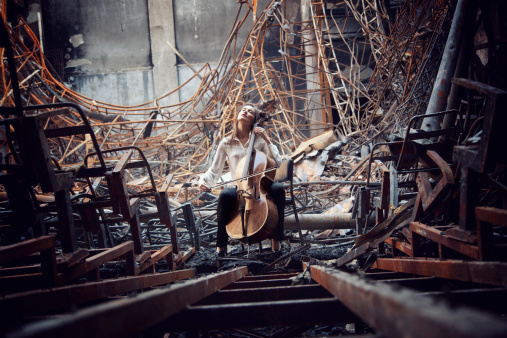 Location:
Museum of Contemporary Art, Australia, Level 6 Terrace Entrance (Circular Quay West Side), Sydney NSW 2000
Do you enjoy fine music with a drink in hand, or in a hall with superb acoustics? What will classical and art music look like in the future?  How will it sound, and who'll attend?
Presented by Music Australia, with support from APRA AMCOS, this event looks into the future of classical music, exploring new ground, and sharing great ideas and practice.
Our panel examines the art of the independents, how companies and the classical ecosystem works, as well as artform and audience trends.
In the 21st century, perhaps our biggest challenge is one of connection.  How to connect with broader audiences, and younger audiences for classical and new art music?  We look at challenges and opportunities; explore innovation in audience creation and connection, and inventive programming. We provide an overview of the new wave of global independent classical activity. 
Join us for an afternoon of ideas and exchange designed to inspire and turbocharge your creative practice.
Panellists include:
Panel Chair and Moderator – Nicole Canham, Artist, Researcher, Music Australia Councillor
Drew Crawford, composer, producer, arranger, songwriter and educator (VIA SKYPE)
Sophie Lieberman, Head of Programs, Sydney Living Museums
Greg Sandow (USA), Classical Music Commentator (VIA SKYPE)
Claire Edwardes, Co-Artistic Director Ensemble Offspring, award winning percussionist
Tim Hansen, Composer, songwriter, music educator
"As audience tastes and behaviours change, the future of traditional art forms such as art music rests in the hands of artists who must not only play the notes, but must also build audiences for their work".
- Panel Chair, Nicole Canham
Music Australia Facebook | Music Australia Twitter #indieclassics
This event is presented by Music Australia.
*Booking and transaction fees may apply