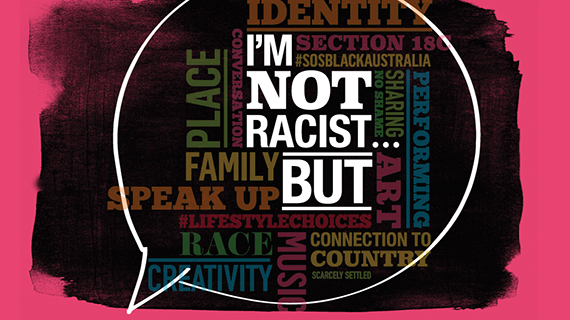 Location:
The University of Sydney (The Great Hall)
I'm Not Racist But... is an interactive forum comprised of four speakers hailing from diverse backgrounds, talking about their thoughts on race, racism and Australian identity. This year the conversation will focus on identity and creativity. What role does race play in the creative arts? How can artists celebrate but not be limited by culture and difference?
I'm Not Racist, But… has a reputation for being sometimes controversial, often funny and always enlightening.
Hosted by Gretel Killeen comedian, author and television presenter with a performance by local band The Answers.
Speakers:
Benjamin Law, journalist, columnist and screenwriter
Yumi Stynes, television and radio presenter
Nakkiah Lui, playwright and actor
Adam Geczy, artist, writer and academic