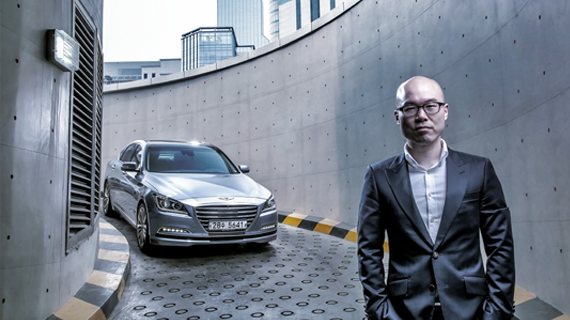 Location:
Vivid Ideas Exchange, Museum of Contemporary Art, Australia, Level 6 Terrace Entrance (Circular Quay West Side), Sydney NSW 2000
Casey Hyun is Hyundai's Creative Design Manager in charge of brand design strategy and vision at the company's headquarters in Seoul, South Korea. Casey has helped drive Hyundai's phenomenal growth and transformation into the fastest growing automotive brand in the world.
An Australian designer and visionary, Casey shares his amazing personal story, his ideas, experiences and nsights.
This event is essential for business leaders, marketers, managers, entrepreneurs and design professionals who seek first-hand insights, answers and strategies on how design can drive brand and business transformation.
Hosted by Dr. Brandon Gien, CEO, Good Design Australia and President, International Council of Societies of Industrial Design (ICSID), this keynote presentation includes a Q&A session and an invitation to the networking after-party where you can meet Casey in-person.
This will be Casey's first public presentation in Australia. Don't miss this unique and intimate keynote presentation!
 Registration begins at 17:00 for 17:30 start.
Special: SAVE 50% WHEN YOU BUY 3 OR MORE TICKETS!
ENTER PROMO CODE: 
HCHODDBT885X11
Background
Hyundai is the fastest growing automotive brand, in terms of both sales volume and brand value. It is the world's fifth largest automotive corporation with revenues over US$90 billion in 2014 and sales over 8-million vehicles annually.
Casey is responsible for overseeing Hyundai's brand identity across the entire vehicle lineup and ongoing development of the company's brand DNA.
He has personally led the design of the all new flagship Genesis (2014), the new i20 (2014), HB20 for Brazil (2012) and Hyundai Sonata (2010).
Growing up in the Sydney suburb of North Ryde, Casey attained his industrial design degree from the University of Technology Sydney. As a designer, he has worked in numerous multinational companies around the world including Panasonic, Ford, GM and Audi.
Proudly presented by
Rysen
.
**********************************************************
$4 Booking fee and 2.25% transaction fee applies. POWERED BY THE TICKET GROUP.
*********************************************************