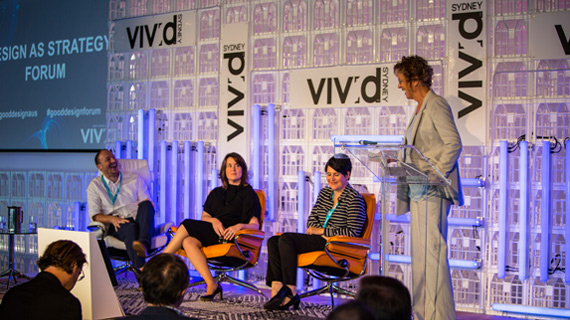 Location:
The Pavilion, Darling Harbour, NSW 2000
This year's Design as Strategy Forum™ will feature speakers that share a common belief in the power of design to transform cities, social enterprises, products, services and business models.
We will explore how these progressive thinkers mobilised innovation in an environment of centralised bureaucracies, pervasive inertia, ingrained habits, rigid processes, red tape, and rampant change.
Join us in the conversation as we look at the future – as an object of design.
Meet new people. Ask questions. Be inspired. Reframe your thinking.
KEYNOTE SPEAKERS:
LARRY KEELEY, Co-founder, Doblin (USA)
DICK POWELL, Co-founder and Chair, seymourpowell (UK)
CHRIS WILKINSON, Founder, WilkinsonEyre Architects
MARK BURRY - Principal Architect, Gaudi's Temple Sagrada Familia (AUS)
JENNIFER HILL-LING - Chair, Hills Limited (AUS)
TIMOTHY HORTON - State Registrar, NSW Architects Registration Board (AUS)
More to be announced...
VIEW PROGRAM HERE.
Buy a ticket now before places sell out, and enjoy a day of inspiration at the Good Design Pavilion with men and women who are paving the future through design-led innovation.
Presented by Good Design Australia.